Not sure of their size or preferred colour? Give a MULO gift card and let them decide. Ideal for last minute gifts. Emailed directly to the recipient, immediately or on the date of your choosing.
(For US and EU customers please email customerservice@muloshoes.com for a personalized code for a gift card of any denomination).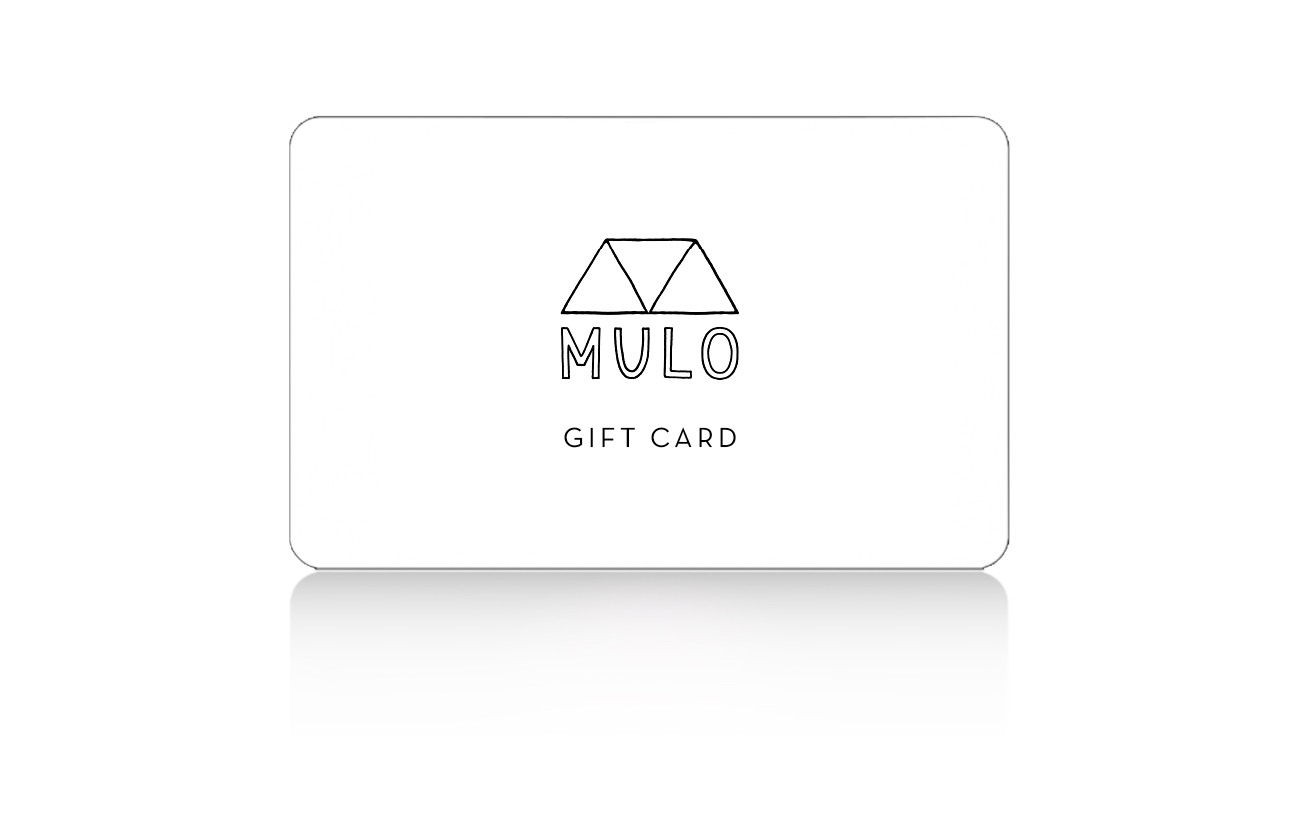 Gift card details
Gift card redeemable at muloshoes.com
No expiration date
Not redeemable for cash
How to use gift cards
Shop as usual on muloshoes.com and then proceed to checkout. During checkout you will be asked if you have a gift card. Enter the gift card number. Your order will be automatically updated with credit to the value of the gift card. If there is any balance to pay, you can use a debit or credit card in the usual way.
If the total order value is less than the value of the gift card, any balance will remain on your account and can be applied to future purchases.
If you wish to use your remaining gift card balance at a later date, keep hold of your gift card number.
Help with my gift card
If you find that your card is not accepted at checkout, please check the number and try again. If you continue to experience any further difficulties, please email our Customer Services team at customerservice@muloshoes.com.
Returning an item purchased with a gift card
If returning goods you have purchased online using a gift card, we will credit your your gift card balance. The funds will be available to use on your next online purchase.
If you place an order using a gift card and subsequently cancel the order before delivery, your gift card will be refunded. This does not affect your statutory rights.