Who We Are
At MULO we know that mastering modern life means mixing it up – being able to blend business with leisure, treat travelling like it's a second home and re-spinning old school sartorial rules into a more personal vision of style. Smart no longer means buttoned-up and in downtime it's good to still feel dressed up.
We also know that busy schedules demand style matched by comfort, that charisma should come with a transferrable edge (so you're ready for any occasion), that the confidence of wearing 'understated cool' trumps slavishly on-trend and that great brand service now means support in getting personal style statements exactly right.
Using the DNA of a traditional Oxford shoe 'last' we've created upgraded essentials from espadrilles to slippers, sneakers and boots.
Designed in London and expertly handmade in our Portuguese workshops, each pair is crafted in 100 individual stages including sports industry engineering that adds maximum comfort to the premium fit.

How We Began
MULO was co-founded in London in 2012 by Tobias and Ingrid Cox.
Following experience at global brands as diverse as haircare label Bumble & Bumble and New York-based film and photographic finishing studio Box, MULO united their passion for authentic craft and a perfectionist pursuit of harmonious detailing with a very personal mission: to elevate the humble jute-and-canvas espadrille that Tobias had worn when sailing across the world into an ultra-versatile smart-casual shoe that could out-last the summer and service almost any occasion.
So strong was the pull that Tobias jettisoned his corporate career to retrain in footwear design and production at Central Saint Martins college of Art & Design, while Ingrid focused on bringing the vision to life.
The first design was created using a silhouette formed on a traditional Oxford last and handcrafted by a family-run company in footwear's artisanal heartland of Porto, Portugal. That's since been extended to a suite of styles that are constantly being upgraded with custom-crafted materials and engineering, translating the charm of the original designs into styles fit-for-purpose when hit with city life.
Still just as passionate about making footwear's ultimate elevated essential, the London-based duo has been building on the success of its quietly charismatic shoes ever since, steadily evolving a collection of equally understated new styles and designs.

Our Craftsmanship
Always elegantly efficient, provenance, craftsmanship and a major appreciation of the minutiae of beautiful design underpins MULO footwear.
Matching modern British styling with the finest European manufacturing, while our designs are created in London using a silhouette formed on a traditional Oxford last (the slim, satisfyingly formal silhouette of a classic Oxford dress shoe has been subtly recalibrated to underpin all our styles) every shoe is expertly made by a family-run company in the North of Porto, Portugal – a region famously rich in artisanal talent. Testament to their ingenuity, it's a process with over one hundred individual stages.
Bespoke detailing is essential; a custom-designed Japanese linen braid woven to fit the exact proportions of our shoes has become the stylistic signature of our Espadrille, while we've also created a contour-matched rubber sole for our Sneaker. And our materials are as high-quality as they are hardworking – Italian suede leather, sustainably produced linens and sumptuous natural shearling form the backbone of our designs, while sports-industry engineering delivers critical invisible comfort.
Eco-ethical design is paramount, too; MULO believes in responsible sourcing, prioritising natural materials wherever possible and using local suppliers and producers to minimise our carbon footprint. All our warm weather linen styles are constructed from natural and recycled fabrics while in the UK we're also about to launch our recycling programme – collecting and recycling old or unworn MULO shoes. See here for more details on how to get involved.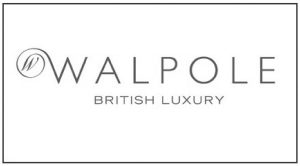 Luxury Brand of Tomorrow
In 2015 MULO was selected by Walpole, the British luxury trade body, as a 'Brand of Tomorrow'. Walpole is a unique alliance of over 170 of Britain's finest luxury brands, with companies such as Burberry, Jimmy Choo and Harrods among its membership. Former recipients include Orlebar Brown, Charlotte Olympia and The Business of Fashion.