New Year, new look? Actually, no. Fuelled by pandemic weirdness, it's more likely that the power of repeat dressing, of going stoic on your personal style favourites and fine-tuning your own sartorial quirks (however big or small) to become your fashion mainstays will be the key to unlocking your 2021 mojo.
A.k.a. Uniform Dressing – specifically a scarcely deviated from signature look, often honed over decades of subtle adjustments in the service of perfecting a personal mythology – is a fashion movement that's had its ups and downs. It's been championed by avant-garde greats such as Yohji Yamamoto ('the poet of black'); French starchitect Peter Marino, the man behind most of LVMH's portfolio of flagships, habitually attired in head-to-toe black biker leathers; and Rick Owens, who stated, "I dress in minutes, like a priest, or a prisoner. It's very attractive when someone knows himself like that."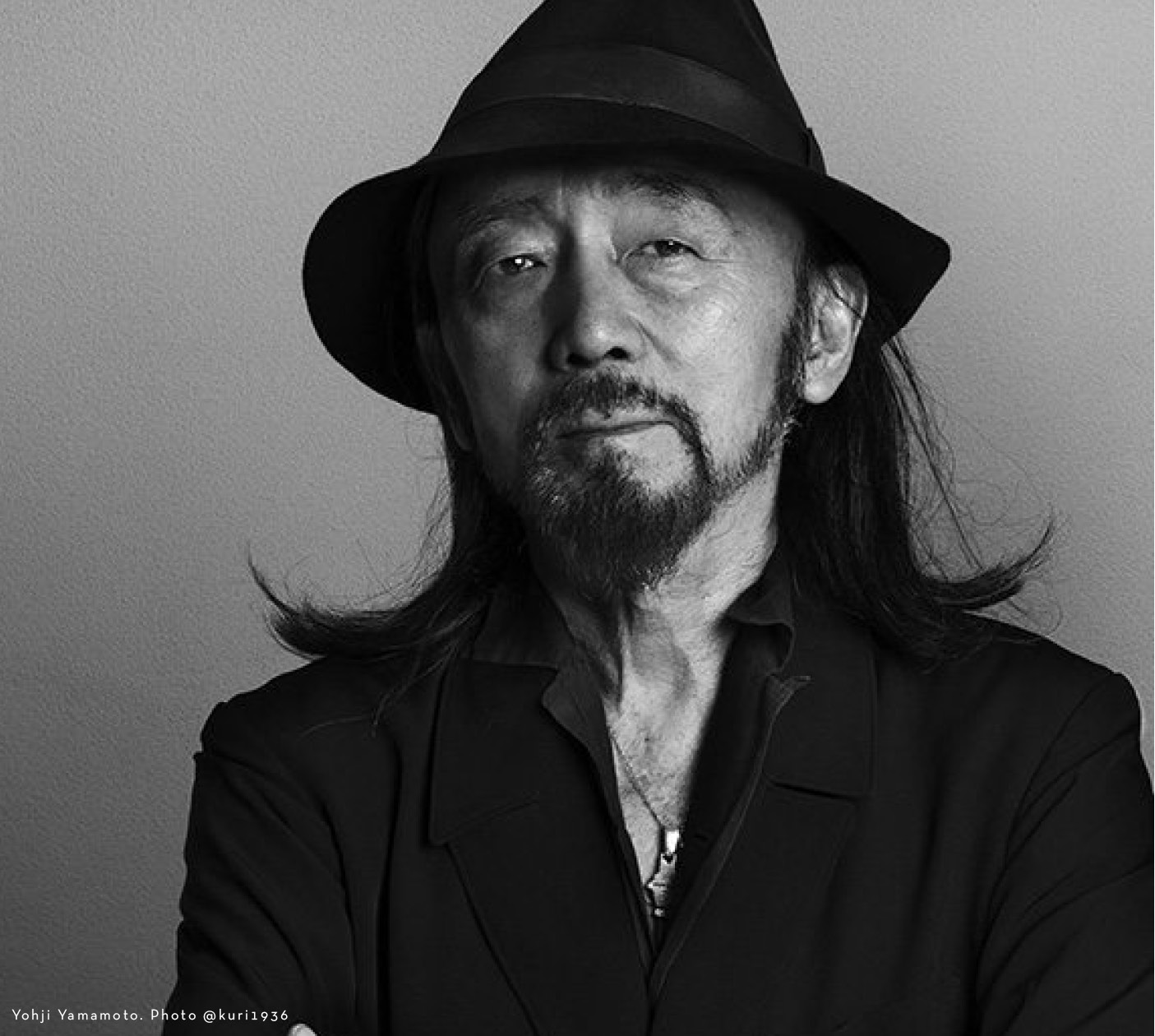 But it equally belongs to more low-key style icons. SteveMcQueen was rarely seen without his Persol sunglasses (worn in Bullitt, The Getaway, and The Thomas Crown Affair, all customised with blue-tinted lenses) while the legendary Irish novelist and playwright Samuel Beckett's favouring of a roll-neck was arguably instrumental in making it a garment deemed as ripe for intellectuals as the cinema's action heroes. Bill Cunningham, the New York Times' legendary photographer who pioneered street style photography as if it were a form of cultural anthropology was synonymous with a blue French workman's jacket. A true proponent of the Uniform game, he also nearly always wore straight legged khakis and black dress shoes, but it was the blue jacket, a returning beacon in the city greys, that will forever symbolise the man and his towering talent.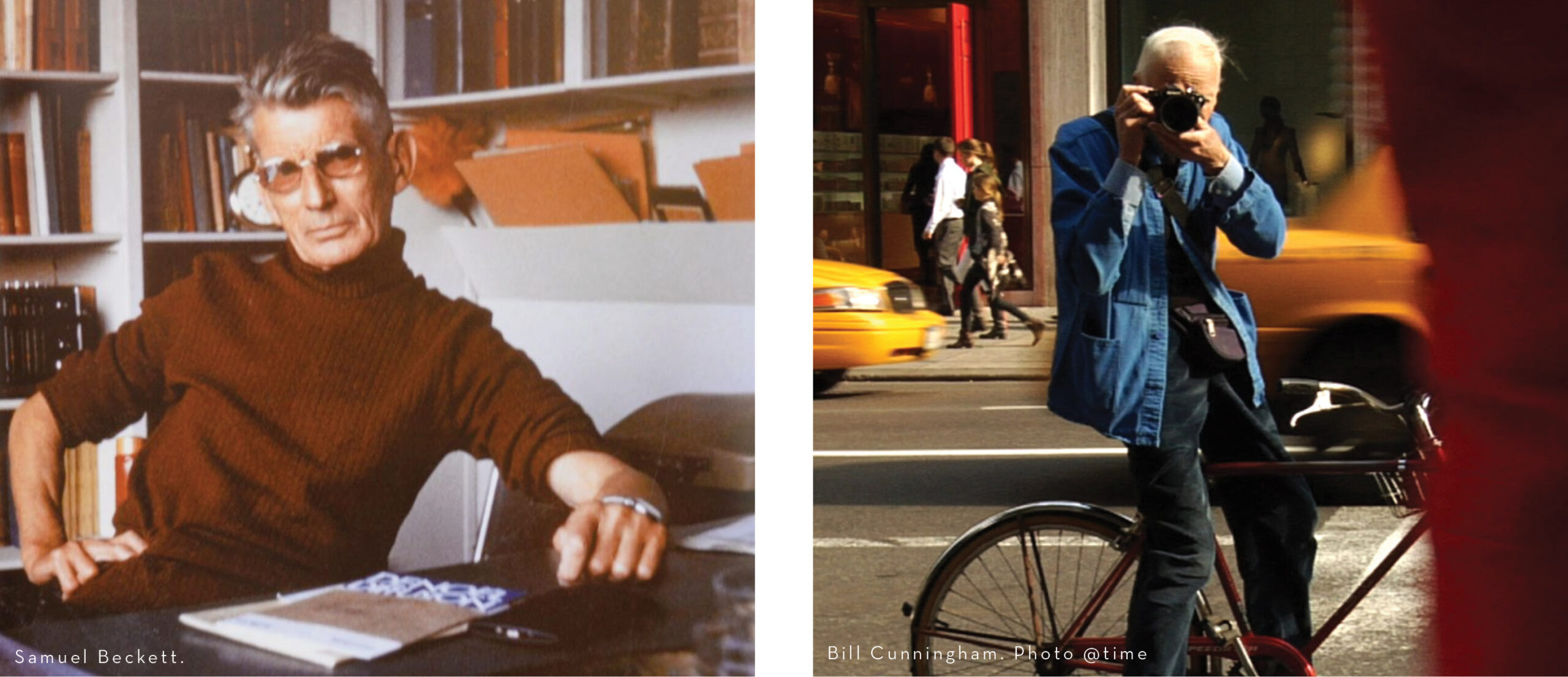 Tech, too, has its Uniform Dressers. Steve Jobs fell in love with the promise of the repetitive look (a black Issey Miyake mock turtle neck, blue Levi's 'dad' jeans and New Balance sneakers) to liberate himself and his team from the idea-blocking tyranny of getting dressed every day after a trip to Japan in the 1980s. However, his colleagues weren't all up for it, perhaps sensing that techpreneurs are more usually fashion's grim reapers; for a while, Uniform Dressing's demise looked imminent thanks to style's antichrist himself, Mark Zuckerberg, whose penchant for a standard issue Silicon Valley shapeless hoodie and tee was paraded as a maverick style statement.
But a perfect (pandemic) storm of factors has brought it back with a vengeance. There's the much-needed reclamation of confidence derived from of feeling good about defying fads and doing your own thing, plus the pleasure of streamlining – Uniform Dressing is nothing if not permission to pare back. Plus, in an era of more mindful consumption to be an 'outfit repeater' has a new aura of cool; there's much to be admired about looking good on not slavishly chasing the new. Consider the thrilling legacy, too, of style with trend-transcending longevity; photographer Nick Knight is well known for his sharp charcoal grey Kilgour suits, a look he always gifts his first assistant when they fly his studio nest. You can't do that on a look that changes every week.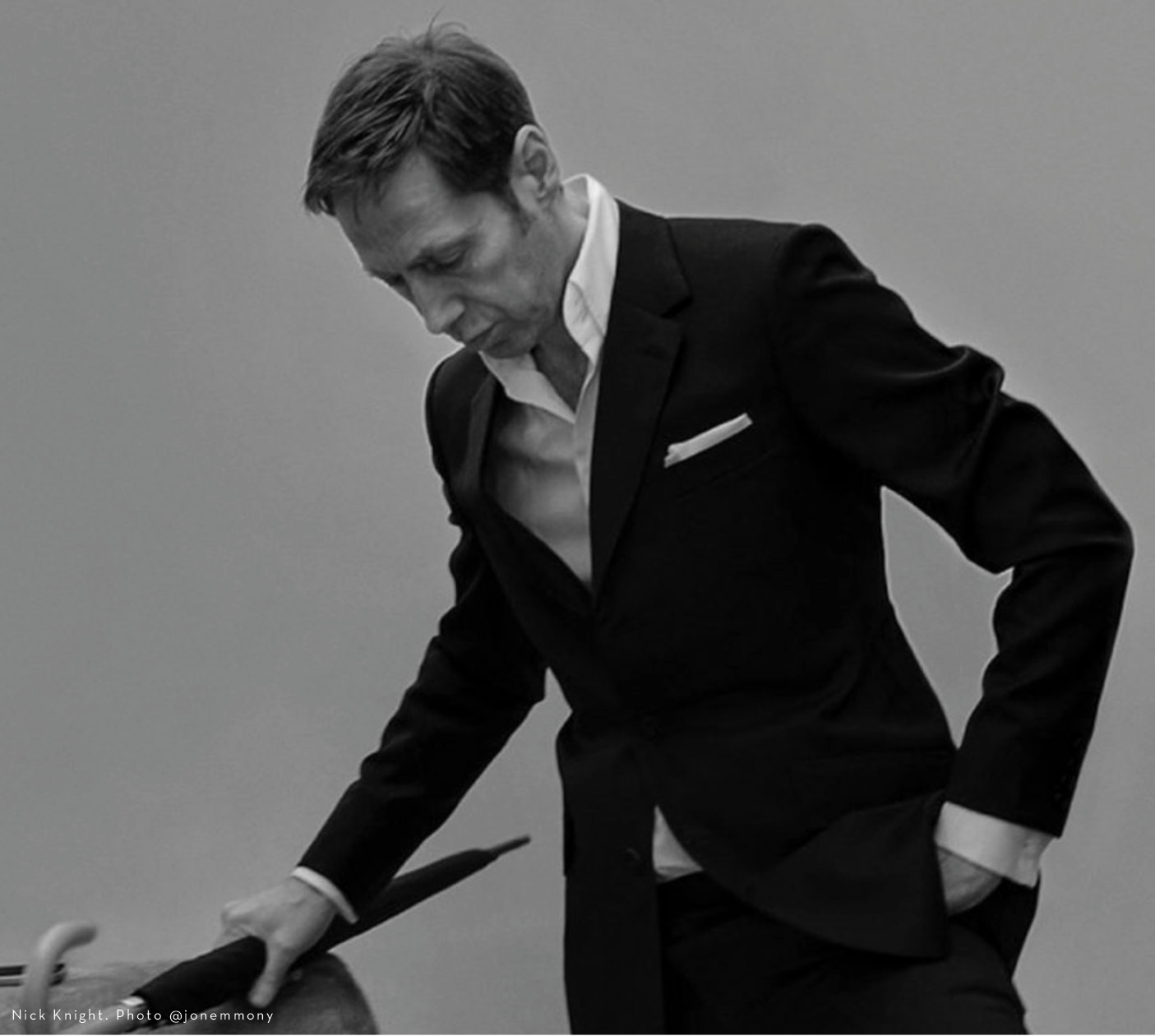 At MULO we thrive on all these things. Using fashion to pursue a long-term style has also been close to our hearts. From our luxury slippers and suede black loafers to our redefined mens designer sneaker, with our minimalist shoes we live for the buzz of hunting down quality, exquisite detailing and a silhouette you'll already know tweaked again and again (and probably some more) until it hits Uniform-worthy perfection.