There was a time, and not so very long ago, that eco-fashion meant tie-dye, hemp or something Frankensteined together from your fashion student mate's hard-scavenged off-cuts 'collection' (ignore if you were friends with Phoebe English, the female Don of British deadstock). Or, worse, all of the above in one unholy mash-up. To the untrained eye at least, eco was a byword for an extremely slimline menu of sorry-looking alternatives, unless you had the budget to spend big on high fashion's most highly-regarded eco-investors.
Now, while the necessarily complex business of sustainability is a mammoth, continuous work-in-progress, the harsh light of the pandemic has expedited the desire for design of all denominations that does better, damages less and lasts far longer. Clearly no trend, sustainability is an issue of both public and personal significance, creating a high stakes situation for all invested in the business of style.
For the generations groomed to consume the idea of meaningful possessions is no longer just posturing, with the best brands and creatives observing a 360° stance. Take Tom Kay, a marine biologist and founder of Cornish surf brand Finisterre which has B-Corps certification – the gold standard in balancing profit, people and planet. Many of its projects don't yield a return for years, including the five-year nurturing of a flock of Merino sheep for just one knitwear line, which turned 26 animals into 300 and fully resurrected a 100% British supply chain. Or Christopher Raeburn, founder of his eponymous brand and global creative director of Timberland, who's purposeful and rather poetic 'remake, reduce, recycle' ethos drives his urbanised slant on utilitarianism; the look is emergency services meets streetwear, via surplus parachutes and 1950's British Air Force silk escape maps. See LA-based Double Eleven for a brand similarly reimagining military issue kit with major fashion flair.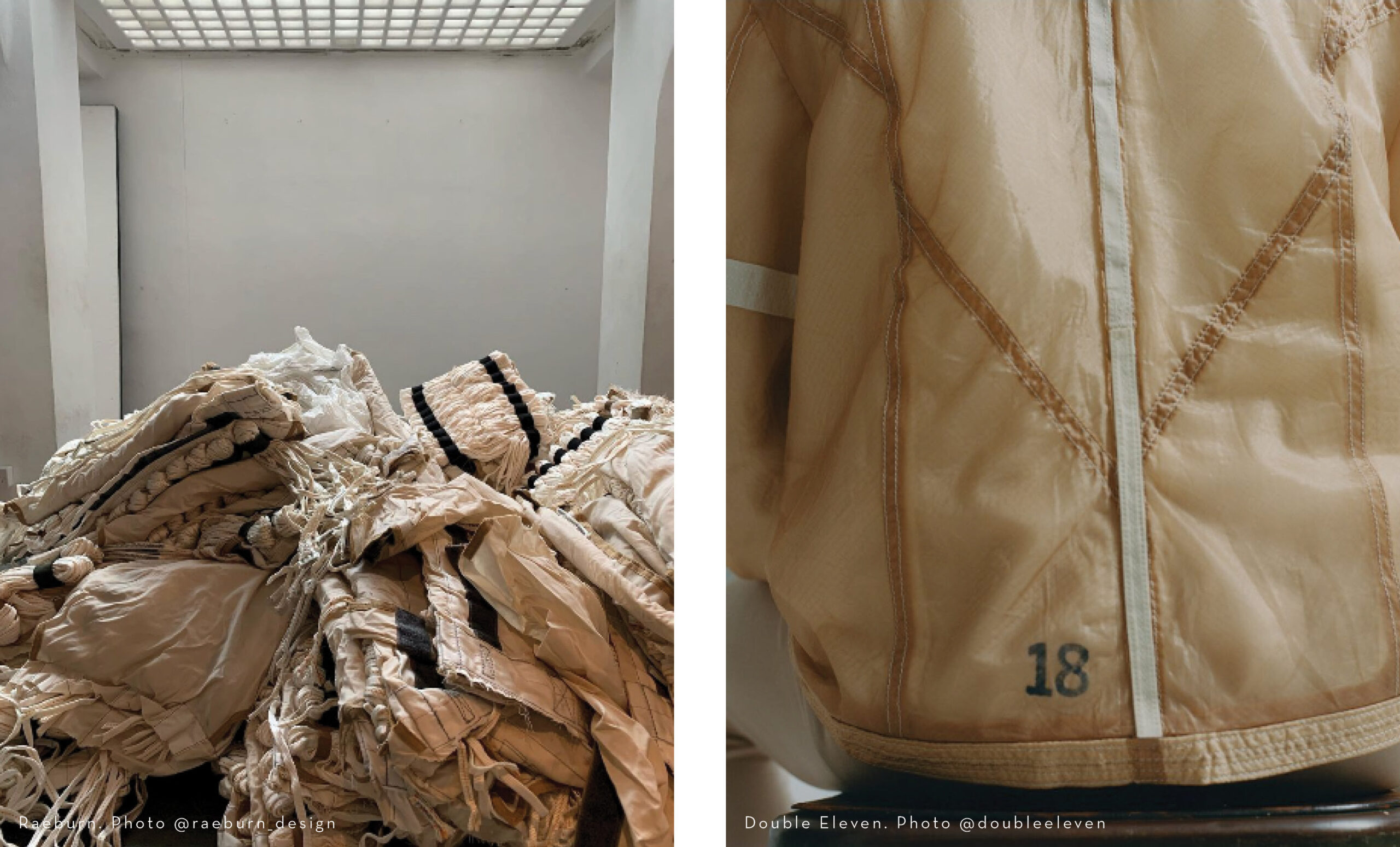 Shifting into architecture, it's a movement of creatures great and small – from Italian starchitect Renzo Piano's feats of green engineering (most famously the California Academy of Sciences with a living roof, solar canopies and 'radiant floors') to the latest store concept from cult British beauty brand Haeckels. The diminutive East London space comes with a repurposed, second-hand mortuary table as product display and sink; chairs formed from a mould made of food waste and masses upon masses of planet-friendly cork. Sticking with beauty, let's also Salute Jonas Pettersson – co-founder of Swedish design studio Form Us With Love and the sustainable spin-off brand Forgo. It's cracked multiple eco-friendly touchpoints, inspiring legions of new indie brands in its wake – from waterless formulas and refillable subscription models. For the latest in 'nothing new' see also new Dutch brand Banne's chair made from polyethylene recycled from the car industry and key consumer waste.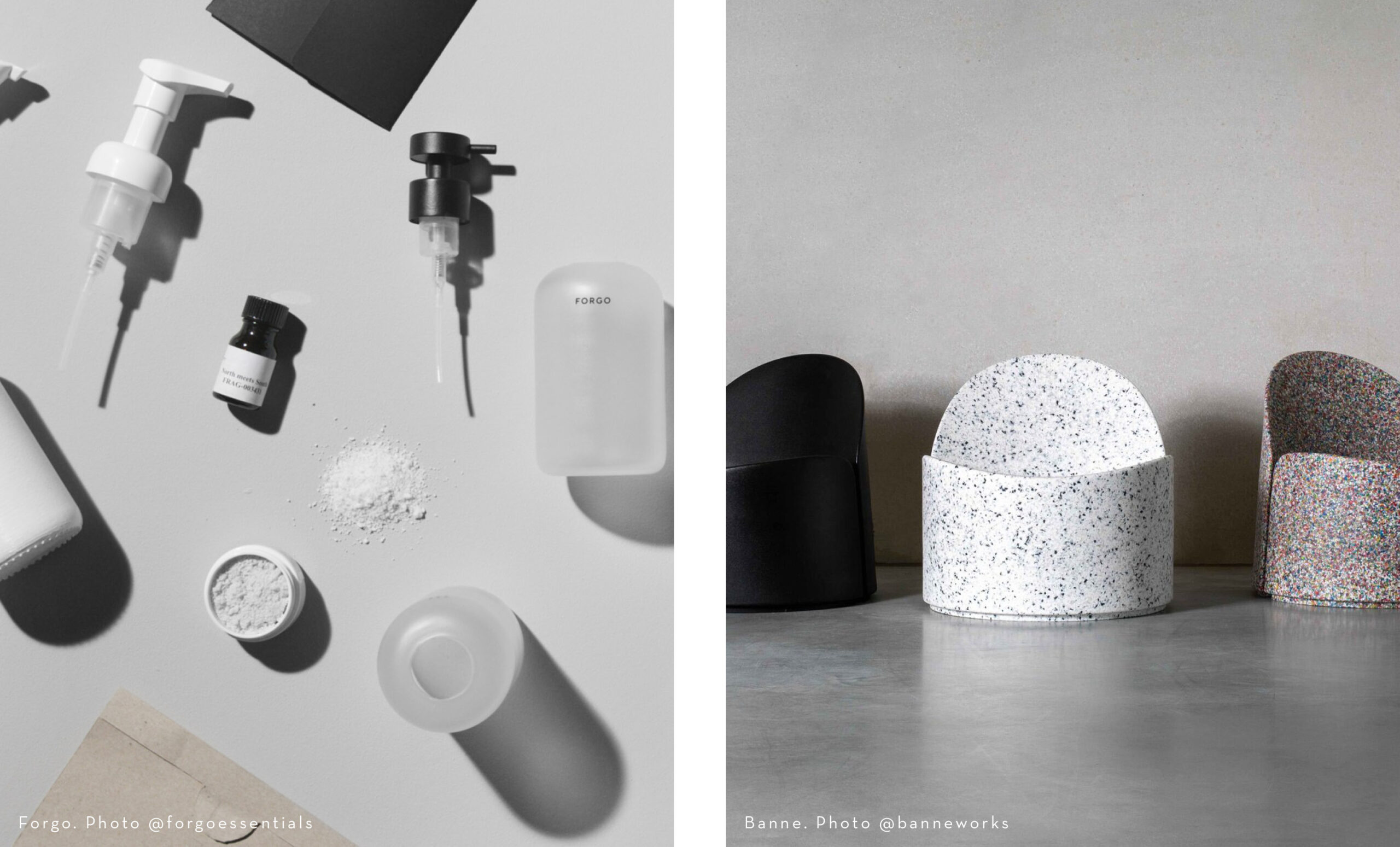 When it comes to travel, the best tale of responsible creation remains Fogo Island Inn, Newfoundland, Canada. Birthed in 2013, it's characterised atmospherically by sub-zero coastal temperatures, ethereal views of icebergs and the arresting modernist architecture of Todd Saunders. Created by island native Zita Cobb as a riposte to the devastating impact of severe fishing sanctions, unemployed boat builders became furniture makers; net hookers pivoted into quilt making (skills latterly transferred to the Fogo Island Shop). Designers still flock to take up residencies, solely using local materials.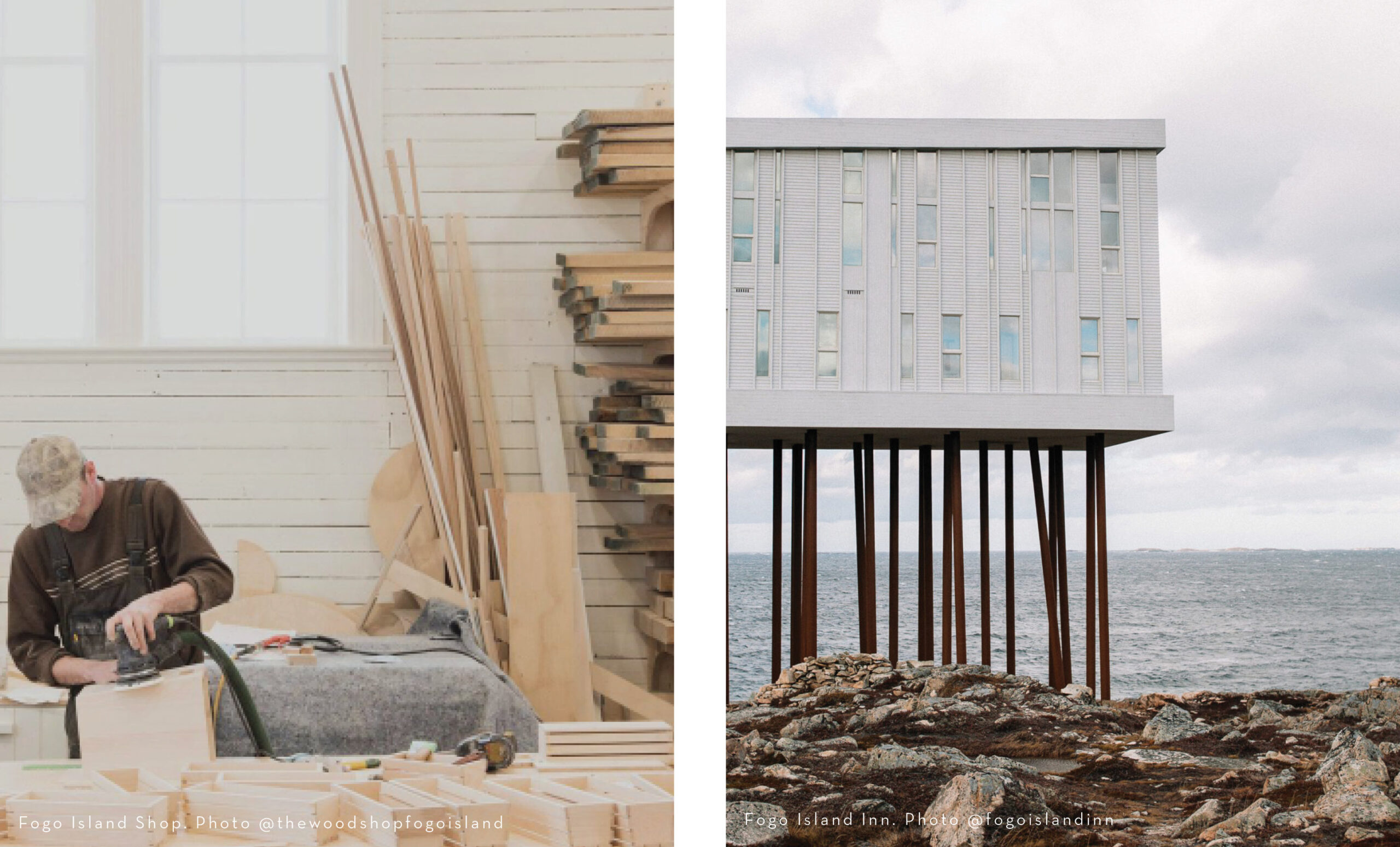 Grafting to play the long game across all our mens shoes, at MULO we are introducing material developments that are both sustainable and performance-enhancing, from the use of low impact natural fibre fabrics (wool, linen, organic cotton and hemp) to recycled textiles (particularly our moleskin) and responsible leathers. We use local craftspeople, suppliers and producers; many are within a 10 mile radius of our factory. Based on the adage that luxury means something good enough that it's possible to repair, we're also working on initiatives to expand our footwear's life-span and an  'after-life' collaboration capable of reincarnating any shoes no longer fit for the street into something new, beloved in another time and place.