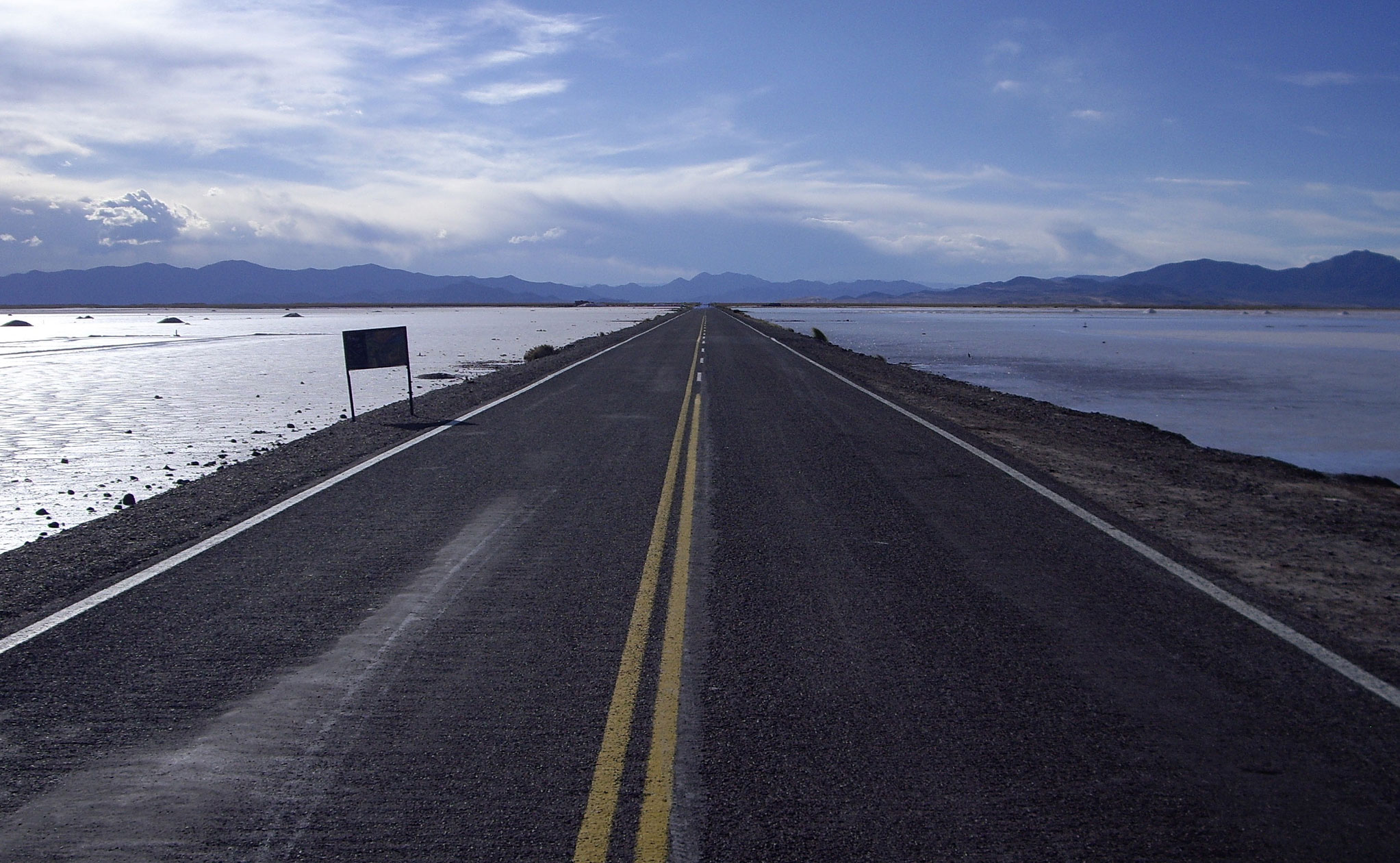 Let's talk about the trip that kickstarted the brand.
In 2009 I took a one-way ticket to Buenos Aires in search of a change and inspiration that ended up leading to the start of MULO.
A combination of circumstances had led me to that point; it was January 2009; the recession was biting; I had lost my job. It forced a moment of reflection. While I'd enjoyed many elements of my career [in management consultancy and private equity] I didn't feel I'd channeled that work into something that felt truly meaningful. I'd been a square peg in a round hole for some time, wanting to pursue a more creative path, but I needed a catalyst of some kind to break me out of the corporate London rhythm.
I knew that the only way to really do it, to really break the cycle, was to jump fully.
It sounds dramatic, and very definitive.
I knew it had to be a clean break, but it felt like a wrench to go. Because, in a sense, the trip was like ripping the metaphorical Band-Aid off.
No looking back?
I booked the flight on a Saturday after lunch with a friend who has always been a very positive force and that was it.
Was there a plan? What did you hope to achieve?
I wanted to take on a continent I hadn't been to before and Buenos Aires felt like a good starting point to explore South America. I'd sent one of my business mentors a note mentioning the trip who suggested that part of the world would be a great source of inspiration, which gave me the extra impetus to go out there wide-eyed, to drink it in and absorb new stimulus.
And in Buenos Aires you came face to face with the local alpargatas [the Argentinian espadrille]?
All the locals were wearing these pixie-like canvas shoes called alpargatas – a less refined cousin of the espadrille which were imported to Argentina by European settlers in the 1800s, later reworked to include a rubber sole. They're the shoes which Blake Mycoskie, founder of Toms Shoes, had adapted for his charitable 'one for one' brand model a few years earlier. Seeing them everywhere rekindled an idea I'd had previously regarding the espadrille – that there could be a much better, longer-lasting version of the traditional design. Something durable and desirable, but also sustainable.
And that idea changed pretty much everything?
The more I thought about it, the more the seed of the idea grew. On the one hand the traditional espadrille is the perfect summer shoe – endlessly versatile, lightweight and breathable. However, it's simple construction and degradable materials mean that it's not really fit for more than a week's holiday wear.
I became obsessed by the problem and the idea that there was an opportunity to build on its 500+ years of heritage – the simplicity of design and inherent versatility – but within a version fit for modern use. I spent most of my time in Argentina discussing and challenging the idea with those I met.
But this was a long way out of your comfort zone, professionally speaking?
Strictly speaking it was, but I was enjoying following my nose and gut. I've always been fascinated by product design, and I allowed myself the freedom to imagine how this shoe could work and how it could evolve into a broader brand idea.
If Argentina was proving so galvanising, why embark on the boat trip?
The intention of the trip had always been to take on a challenge during the time out. I'd been in Argentina for around four weeks and the opportunity to get involved in a sailing trip arose, which felt very much attuned to that focus on making something happen.
So, the sailing trip was effectively the second big leap?
I'd always had the thought of sailing back across the Atlantic – this now felt really appealing, both in terms of the huge adventure plus having uninterrupted time to think further about the idea. I had some basic seamanship skills but was by no means a qualified sailor. It was daunting, but I figured it was very likely to be a once in a lifetime opportunity. I found a website with ads for boats needing crew for journeys all over the world and after a couple of weeks I came across a boat sailing from the Caribbean to Spain. They needed a junior crew member and after promising to cook and make the tea I got accepted.
And then the adventure really started?
I flew to Antigua from Buenos Aires and took a taxi to a bar on the docks where the boat was moored to meet the owner/skipper and the other 2 guys who I'd be sailing with. We had some beers and introductions, then got into a tiny dinghy to the boat that was to be our home for the next 5 weeks – a relatively small 34 foot family sailing boat, which slept 4 people. We all had separate berths but the space below and on deck was limited.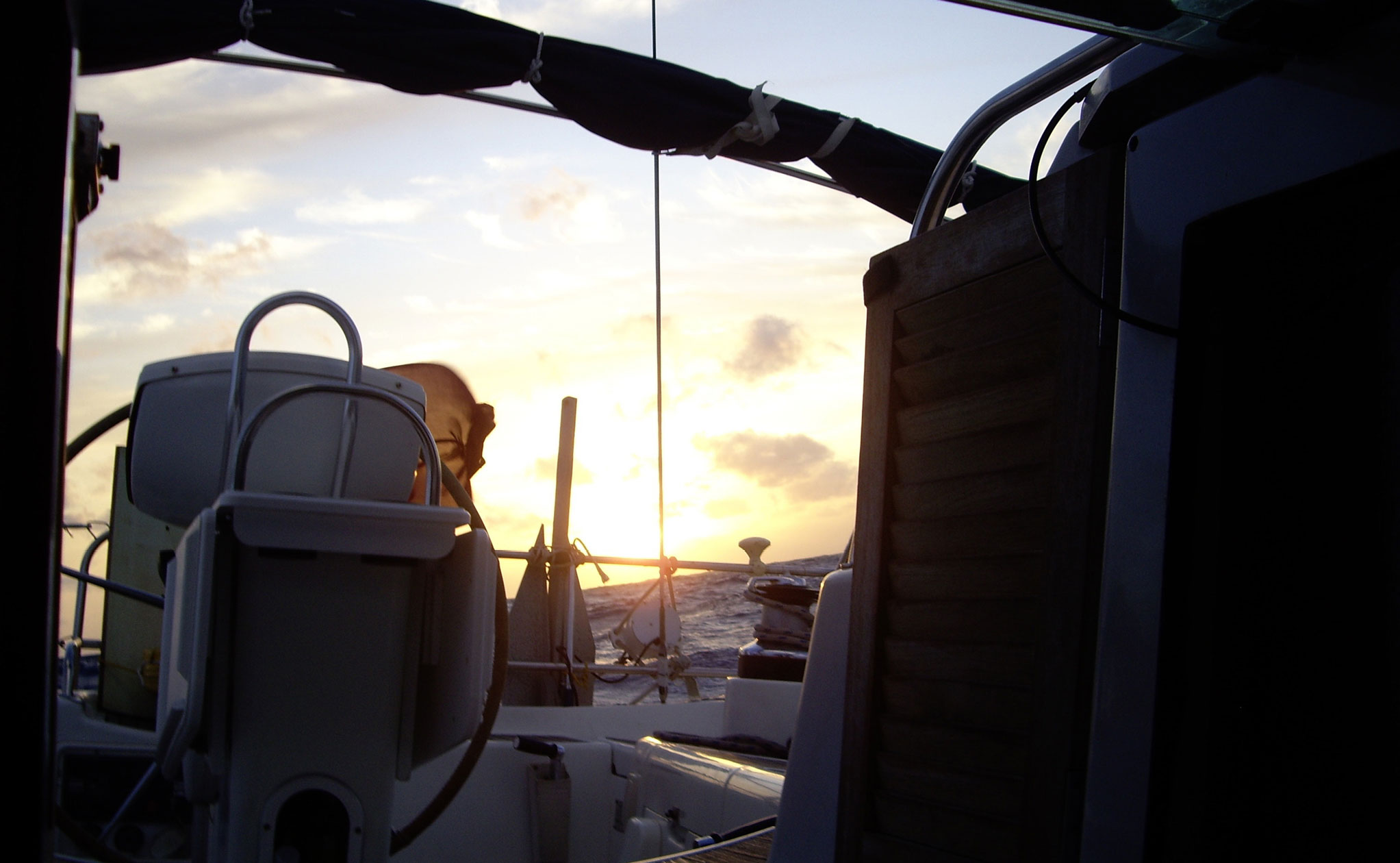 How different was this new environment and dynamic?
It initially felt pretty confined and claustrophobic, coupled with the fact we were four strangers having to get to know each other in close quarters. There is a lot of potential for personality clashes, but fortunately the dynamic worked well from the start, in part due to there being a clear hierarchy and the need to follow the direction of the skipper.
A strangely fast-tracked intimacy?
There were some memorable and heartfelt exchanges, mostly as we changed onto the night shifts, from stories about their careers to how a first marriage had broken down – real unusual levels of intimacy with people who are virtual strangers. And there was a no alcohol rule, so it could be very intense, but bonding.
As we set off from the Caribbean, the confinement on the boat was contrasted by the vast expanse of the ocean, which became our normality for the next 5 weeks.
Any moments of concern, of feeling like this journey may not be the perfect adventure you'd anticipated?
The overwhelming scale and power of the ocean hits you pretty quickly. I remember watching the mainland of Saint Martin, our last island-hop before beginning the transatlantic crossing, disappear into the distance and having a heavy sense that there was no turning back. Days before there had been some very big seas as we moved between islands and I had crippling sea sickness that made me worry I would have this throughout the trip.
During the next few days the ocean became dead calm – perfectly flat with no waves and no wind – transforming into this massive mirrored surface. It was extremely beautiful but eerie as we didn't see any other boats. After a week of this, only a third of the way into the journey, we began running low on fuel and the atmosphere onboard started to get pretty tense. The winds began to return, but we had to use the remaining fuel sparingly for the next two weeks before reaching the Azores.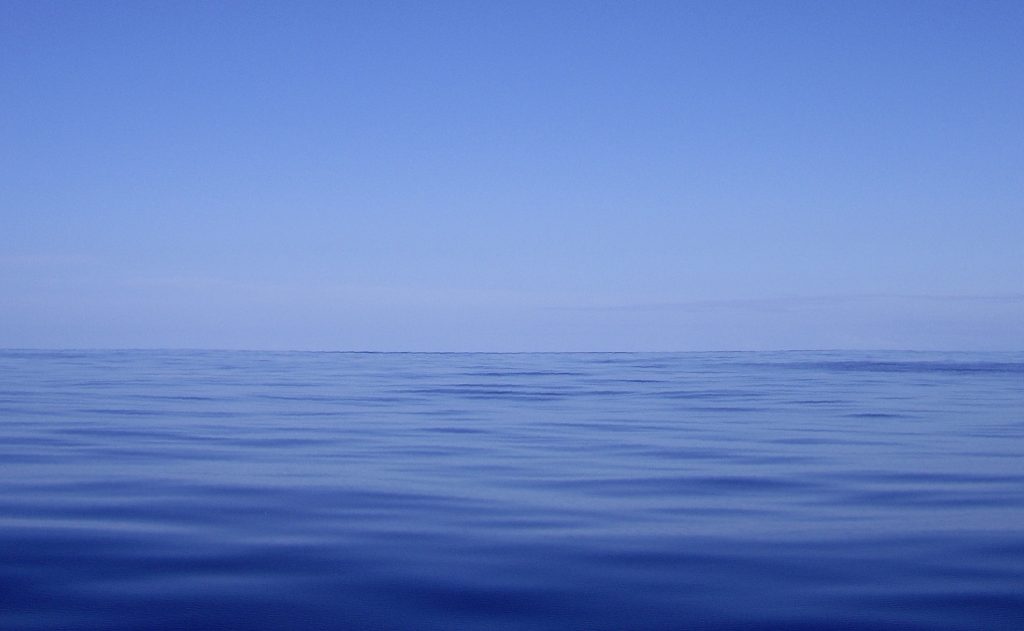 A long way from home?!
We had regular reminders of the realities, and dangers, of being at sea. The extent to which we were going to be at the mercy of nature was not something I had fully appreciated beforehand. I'd had a comfortable life in London, and now I was out on the water and immersed in nature in a way I'd never experienced it before.
But it was a rush?
It was a huge rush. On approaching the Azures, just over 2 weeks in, the seas became huge and changed to an angry slate grey as the weather turned. I felt absolutely at the mercy of this vast power. I remember looking up at the mast, which was reeling like a piece of spaghetti, which is actually how it is designed to behave, and feeling like we were doomed.
Were you already starting to sense a difference in yourself?
I'd had this sense [on board] of feeling entirely released from the pressures of day to day life. We had no contact with the outside world – there was no internet connection, nor mobile phone reception. It was incredibly liberating and meditative.
Time to dream, including those early visions of MULO?
There was plenty of time, totally unencumbered, to really dream. There were some days where we were following the course with relatively little sailing to do and I had the luxury of being able to get lost in thought, away from distractions. It's quite cleansing. I have lots of diary entries where I'm thinking about 'the' shoe. I love iconic design, and I had what was really a hugely lofty ambition to make something in that vein.
I would never have found that time or the freedom to think or refine an idea like that in London.
Did the proximity to nature influence your desire to create a sustainable product?
I felt very energised and alive; very liberated. There's a strange sense of reality when you're out on the ocean day in, day out. There's a huge sense of reconnection with nature… the sense that nature's showing you who it is, and who you are, by flexing its muscle.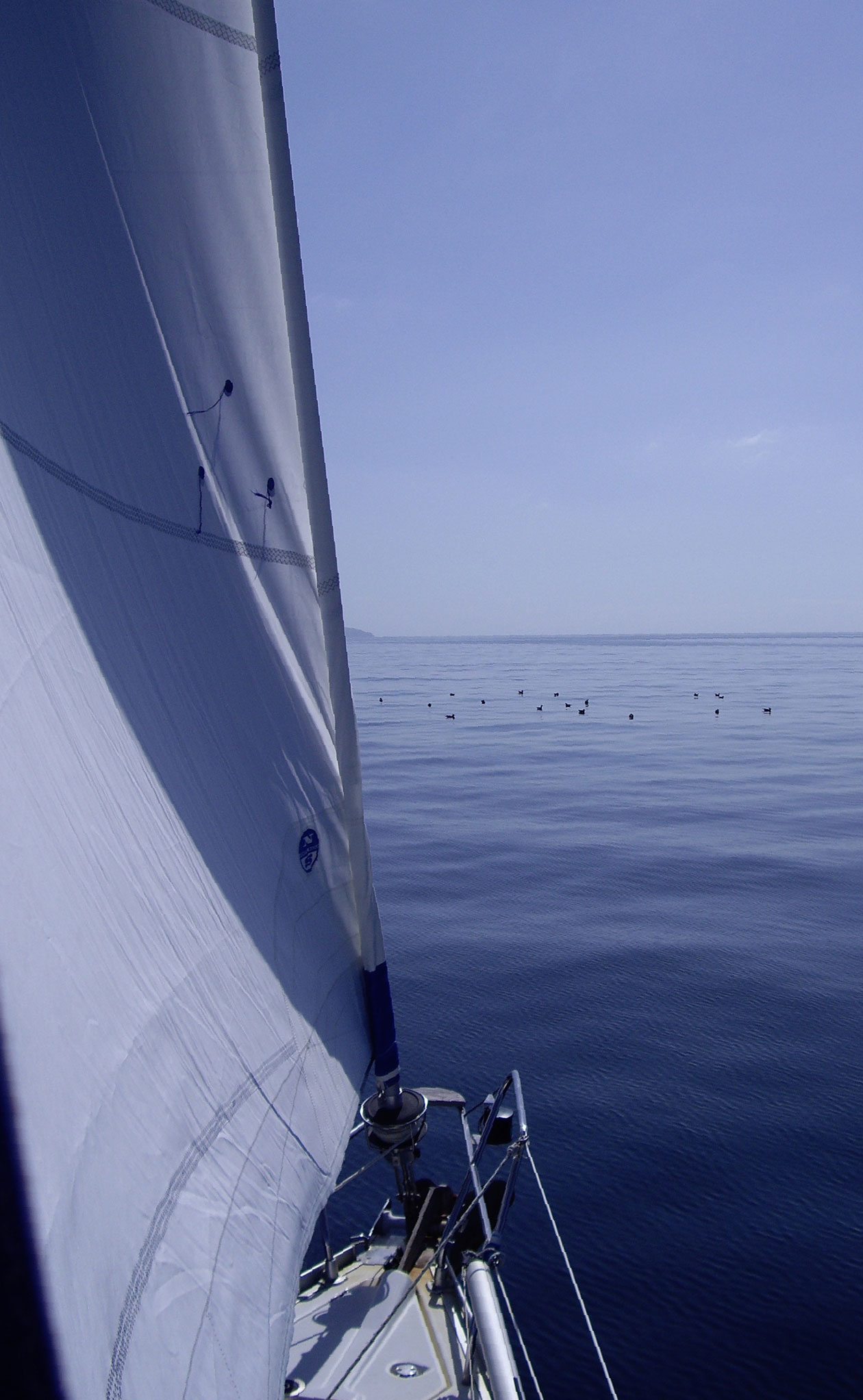 But the reality is much harder?
That power definitely influenced the sentiment behind the brand. The espadrille in its original form is very sustainable, its absent from plastic and rubber and this gave us a template to create a green product. But it was far from easy. At the beginning a lot of factories we wanted to work with didn't give a damn. At that point, the original desire to create an upgrade to the espadrille, did not go hand-in-hand with a sustainable design, which was quite a blow. The whole concept of MULO was that it had to be both things, not just one – all part of the idealism that fuelled me when I came off the boat.
How hard was it to maintain the energy and vision from the trip?
In hindsight I realise one of the big positives to come out the sailing trip was just how energising it was. Completing the crossing felt amazing and the sense that anything is possible, which was invaluable in those early phases of establishing MULO. Like any start-up business it was full of roadblocks. That trip meant I had a very full tank of energy at the beginning.
So, what happened when you arrived back?
I went back to work in the field I'd left but continued working on MULO in my spare time.
It was a steep learning curve from the beginning – I didn't know enough about footwear or the retail scene so was effectively starting from scratch. I went to Central Saint Martins to do a short course in footwear to learn the basics because I knew I wanted to create a completely original silhouette.
Wouldn't it have been easier to adapt an existing design?
It would have been simpler to enhance an existing shoe design already being manufactured, but I was focused on deconstructing the espadrille, reengineering and refashioning it with custom components such as moulds for the outsoles. In hindsight this was enormously ambitious, but in the long run I think it's paid dividends, because it's meant that what we've created with MULO is that much more original.
Which has helped you forge a new footwear path?
The core to all our styles is versatility, that key trait that originally attracted me to espadrilles. So much footwear sits in traditional, standard categorisations. I think we've found a place in-between – footwear that answers the modern wardrobe's need for versatility, while nodding to traditional silhouettes.
You returned from the trip in late 2009, when did the first prototype appear?
It was about two years later, in 2011. Shortly after I met Ingrid [de Vries, cofounder of MULO] who loved the concept and provided a huge injection of energy and enthusiasm for it.
How important was that meeting with Ingrid?
It was enormous. She jumped into the idea of MULO wholeheartedly, providing energy and professional acumen, covering many areas of expertise that I didn't have. Without that huge boost it would have shrivelled up to the bare bones of the idea at the very beginning of the trip. We began showing at trade shows in Paris, New York and Pitti Uomo, attracting the attention of major premium retailers. It took a few seasons to gain traction and our break came when we were taken on by Mr Porter and Matchesfashion in 2013.
In terms of ongoing motivation, is there anything about the trip you still return to?
The freedom to think and expand on ideas in an unencumbered way remains a critical factor and one that gets easily lost amongst the operational realities of the business. Referencing the trip reminds me of the value and quality of that time and the need to occasionally completely detach from everything else in order to get back into that mindset.
That's key to the entrepreneurial path, that sense that there is always a risk around the corner, but also the rush. There's a real attraction in that space and the sailing trip very much embodies that sensibility.