Designed in London and handcrafted in Europe, MULO is a modern take on the slip-on. Perfect for traveling, practical for everyday.
Our design is driven by function, style and craftsmanship. We launched as an espadrille, adding comfort and functionality to the summer staple, and expanded our shoe collection to include contemporary loafers. Each pair is made on an Oxford last and crafted using premium materials. Our process takes 100+ steps, spanning 3 days, with every piece touched by hand.
Stockists are selective retailers worldwide including Harvey Nichols, Mr Porter and Barneys New York.
In 2015 MULO was selected by Walpole, the British luxury trade body, as a 'Brand of Tomorrow'. Walpole is a unique alliance of over 170 of Britain's finest luxury brands, with companies such as Burberry, Jimmy Choo and Harrods among its membership. Former recipients include Orlebar Brown, Charlotte Olympia and The Business of Fashion.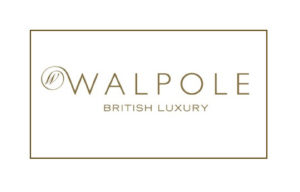 Craftsmanship
From the engineering of our shoes, to the sourcing and selection of materials, to where, how and with whom we make them, we care about each and every detail. Our shoes are made on a formal Oxford last, to create a structured aesthetic, and combined with construction techniques used in premium athletic shoes, to add comfort and functionality. Each pair is handcrafted using premium materials. We work with a family run factory who share our values and take pride in their craft. Every step has been refined, from cutting and stitching to lasting.
Premium Materials
We use premium materials and customised components from Italian tanneries and Japanese mills.
Versatility
Our slip-ons are a contemporary staple that fuses casual and formal wear. The espadrilles complete summer looks from swim shorts to linen suits. The loafer style give a sleeker finish and are practical for everyday. The elasticated inserts make the shoes easy to slip on and off. Coupled with cushioned support they are ideal for traveling (and getting on your way through airport security).