Waxed Suede Sneakers
Shoes perfectly suited for Fall weather. Mens sneakers shaped on an Oxford last, satisfying simple in their detailing and crafted with waxed suede in sleek monotone colourways.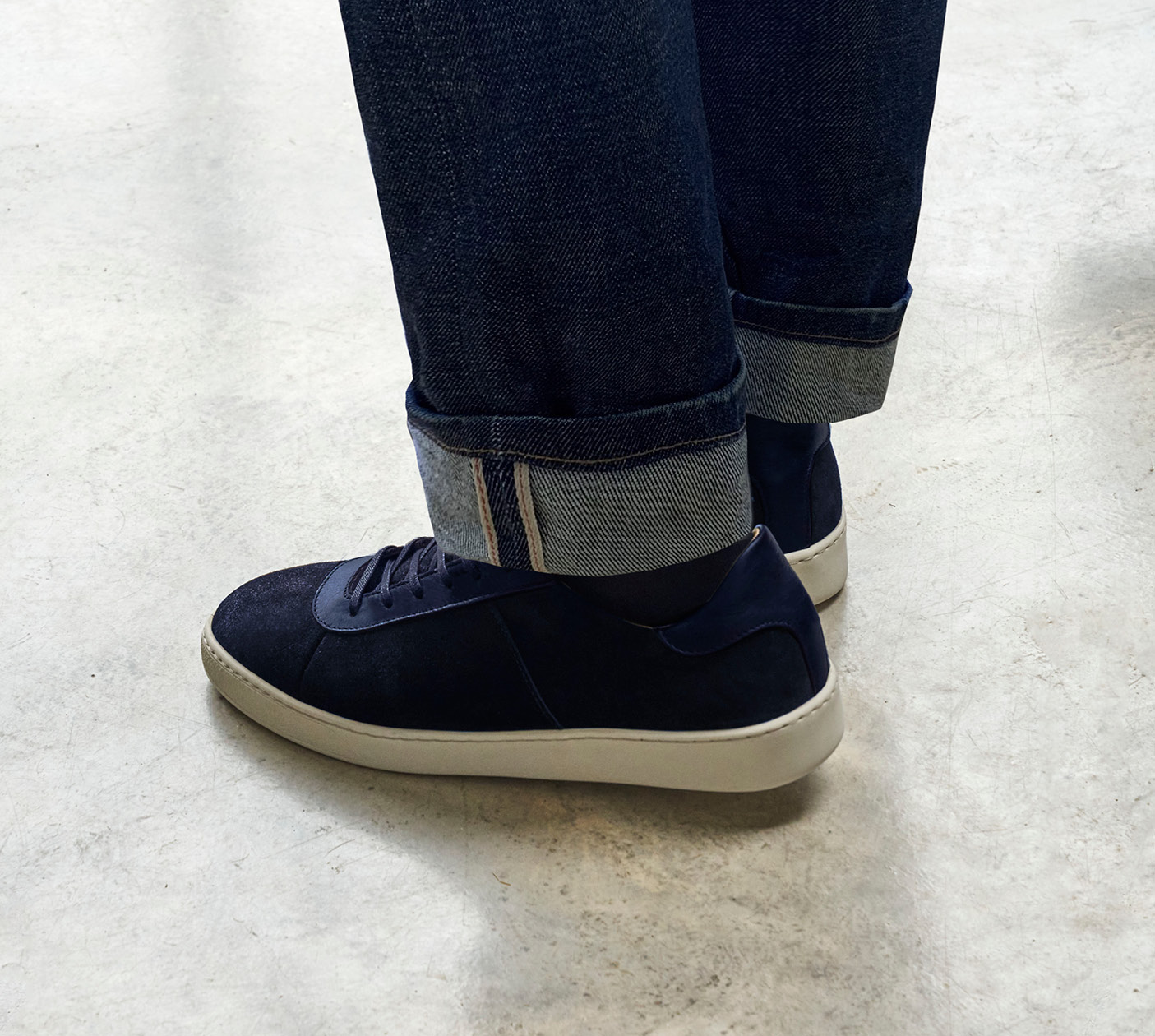 Because who can have too many blue sneakers?
"Not only are Mulo's sneakers exceptionally comfortable — with a cushioned footbed and arch support — but that simple white band is also stylishly unassuming, and will slot seamlessly into the bottom of almost any outfit." – The Gentleman's Journal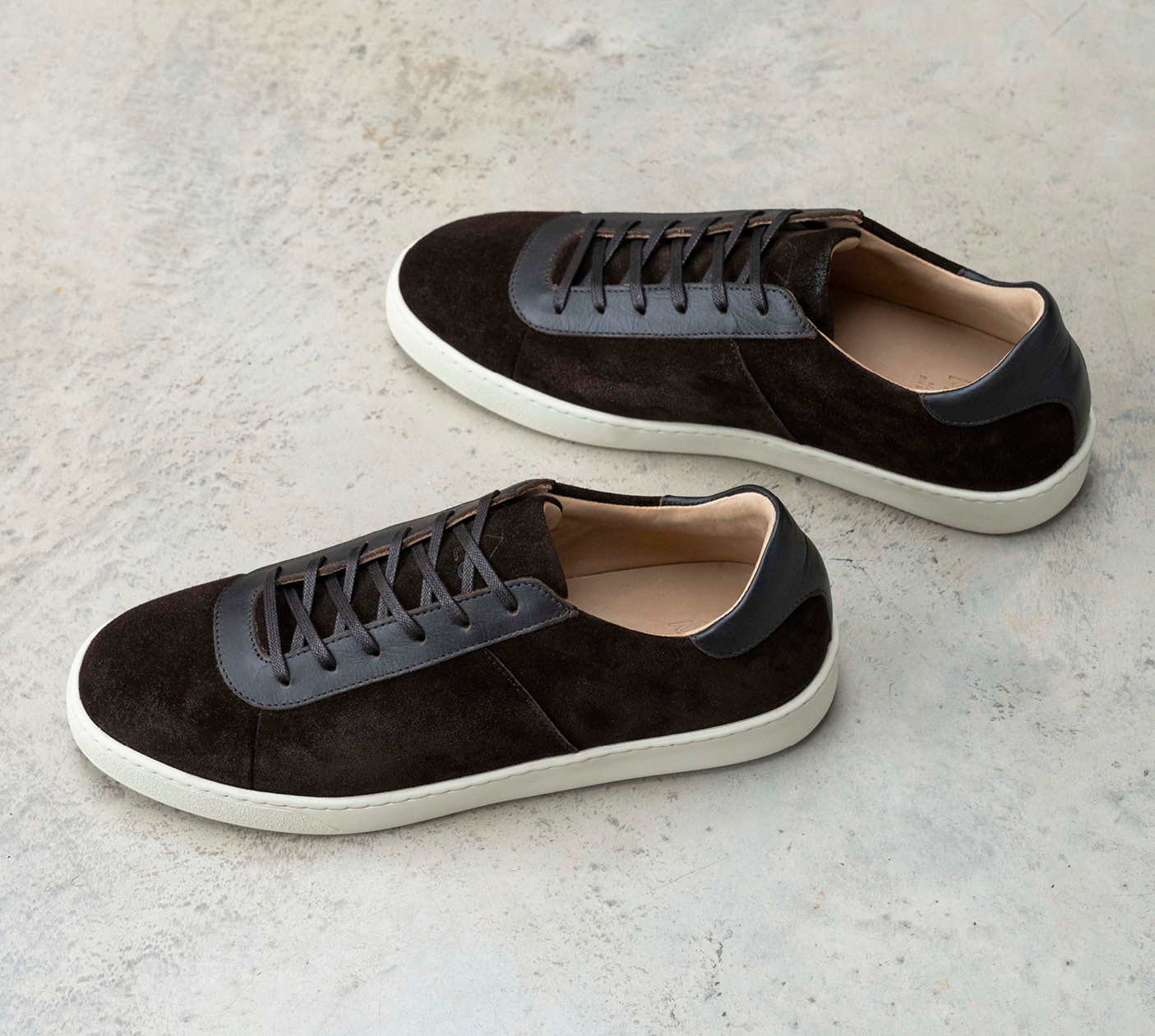 Suede to the touch with a light waterproof waxed coating to protect from the elements. Mens sneakers set atop rubber soles for all-weather comfort and durability. Equally stylish with sweats or suiting.