Rethink cold weather with our new range of winter boots and sheepskin slippers. Big on both comfort and style they offer functional fashion for outdoor vibes, and a homecoming of sorts, focused on self-care and comfort for when you venture back inside.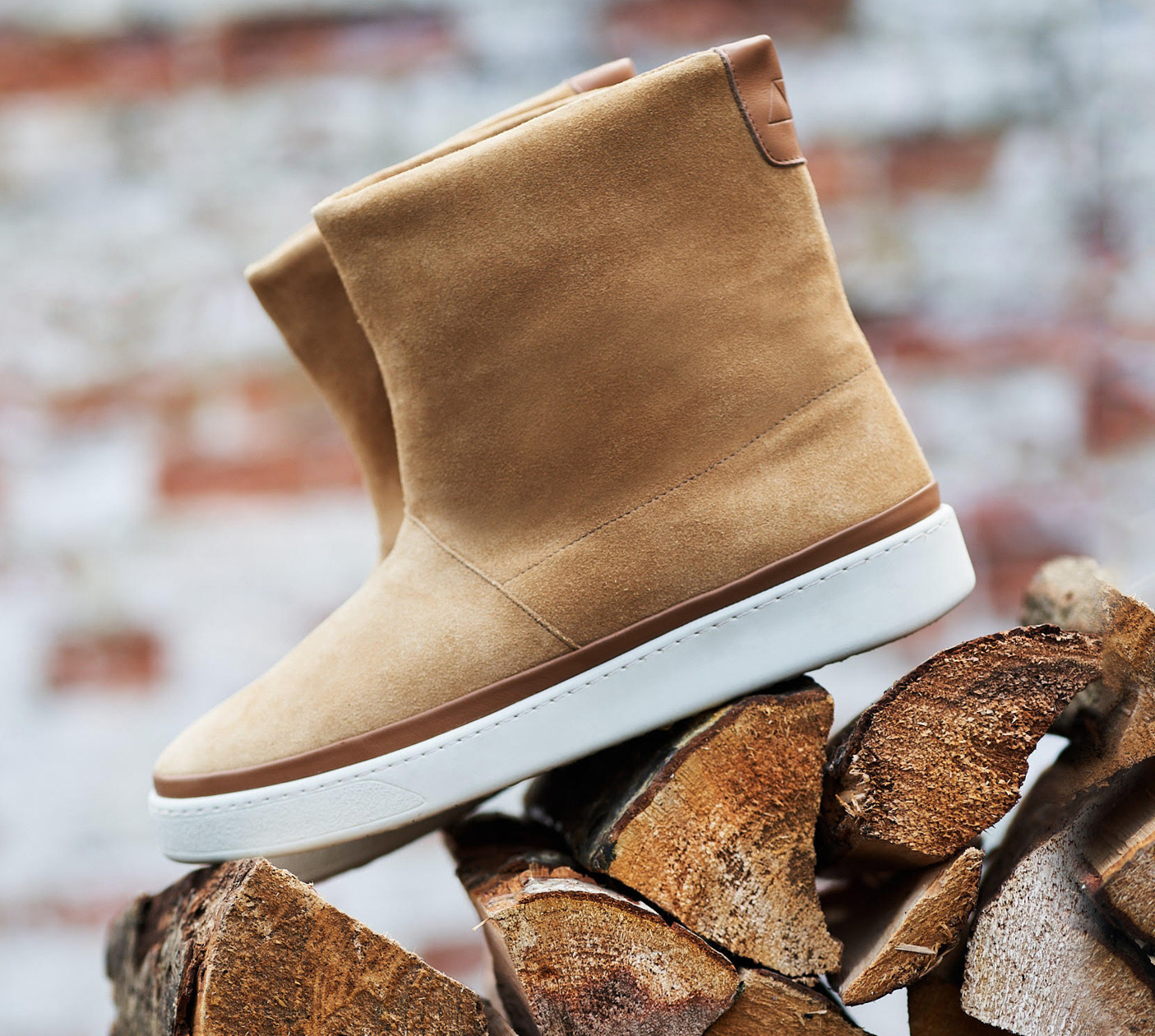 Stay protected from the elements this winter in our stylish and warm insulated men's boots in dark tan waxed suede.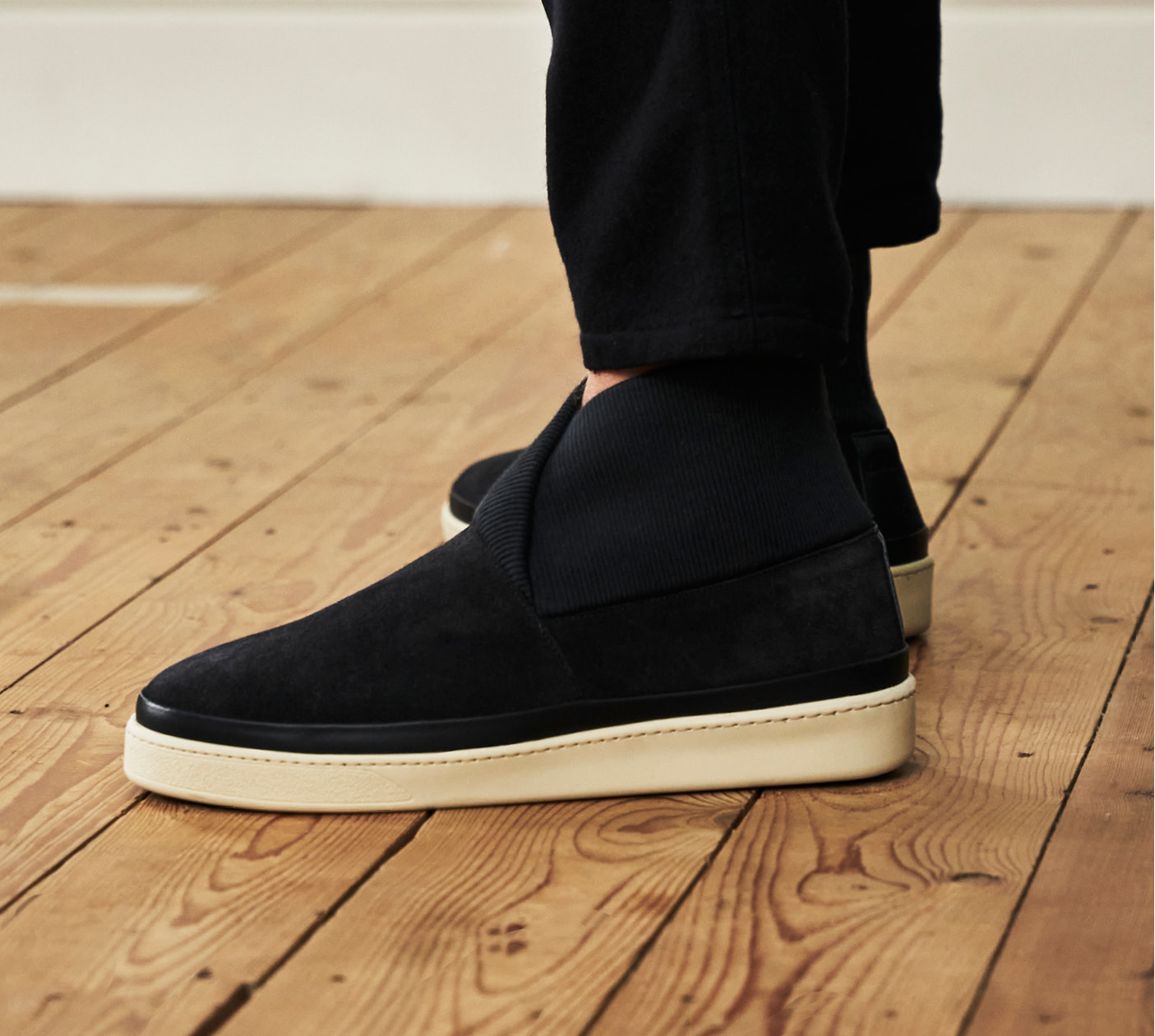 Indoor/outdoor slipper boots for men that keep feet warm and are robust enough to venture outside in. The collar wraps around the ankle for extra warmth. A hug for your feet that is as versatile as a sneaker.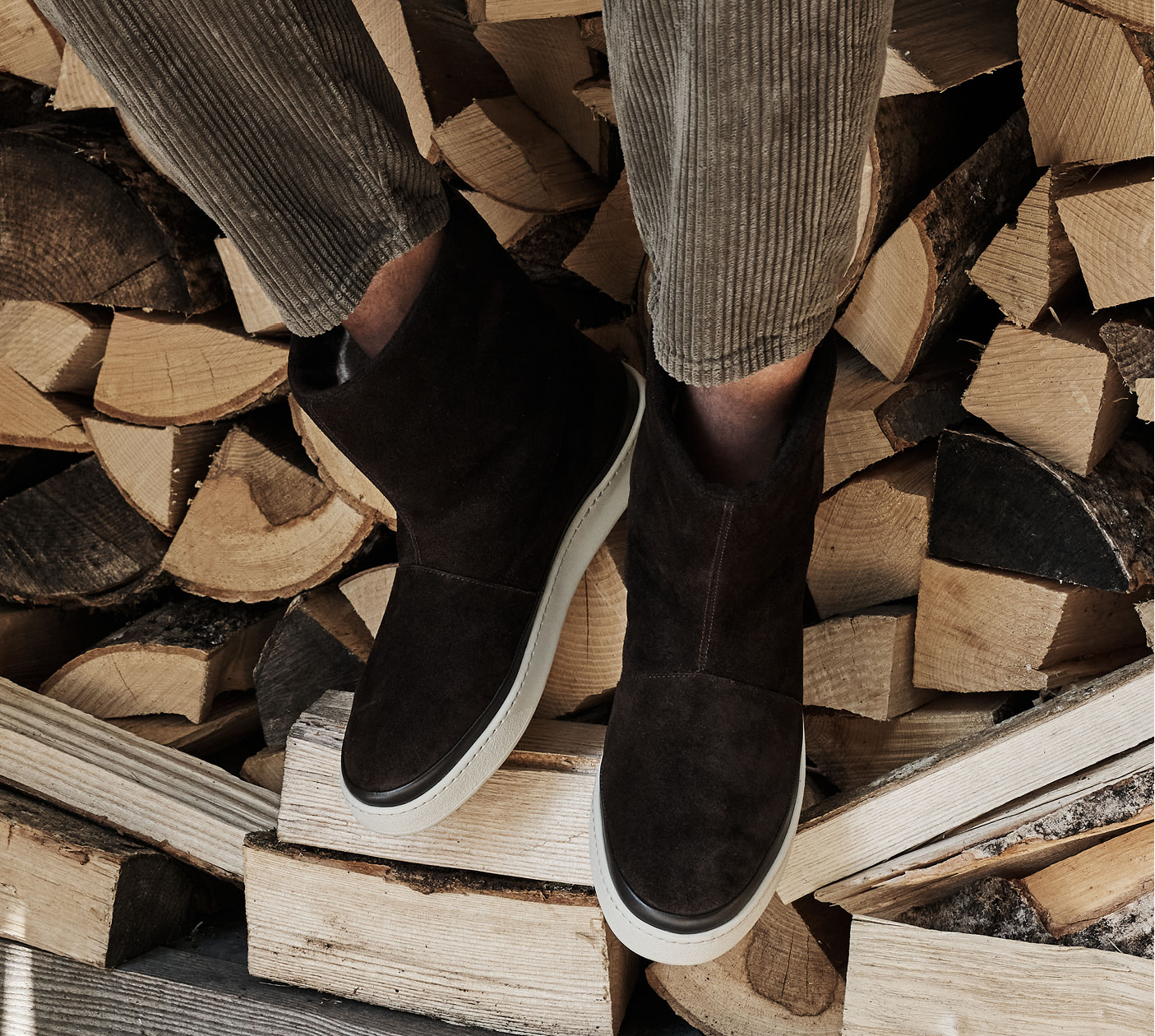 With a waterproof rubber sole and lined with the same natural shearling used in our slippers, our winter boots offer comfort and style in one. Perfect for urban excursions and rural rambles.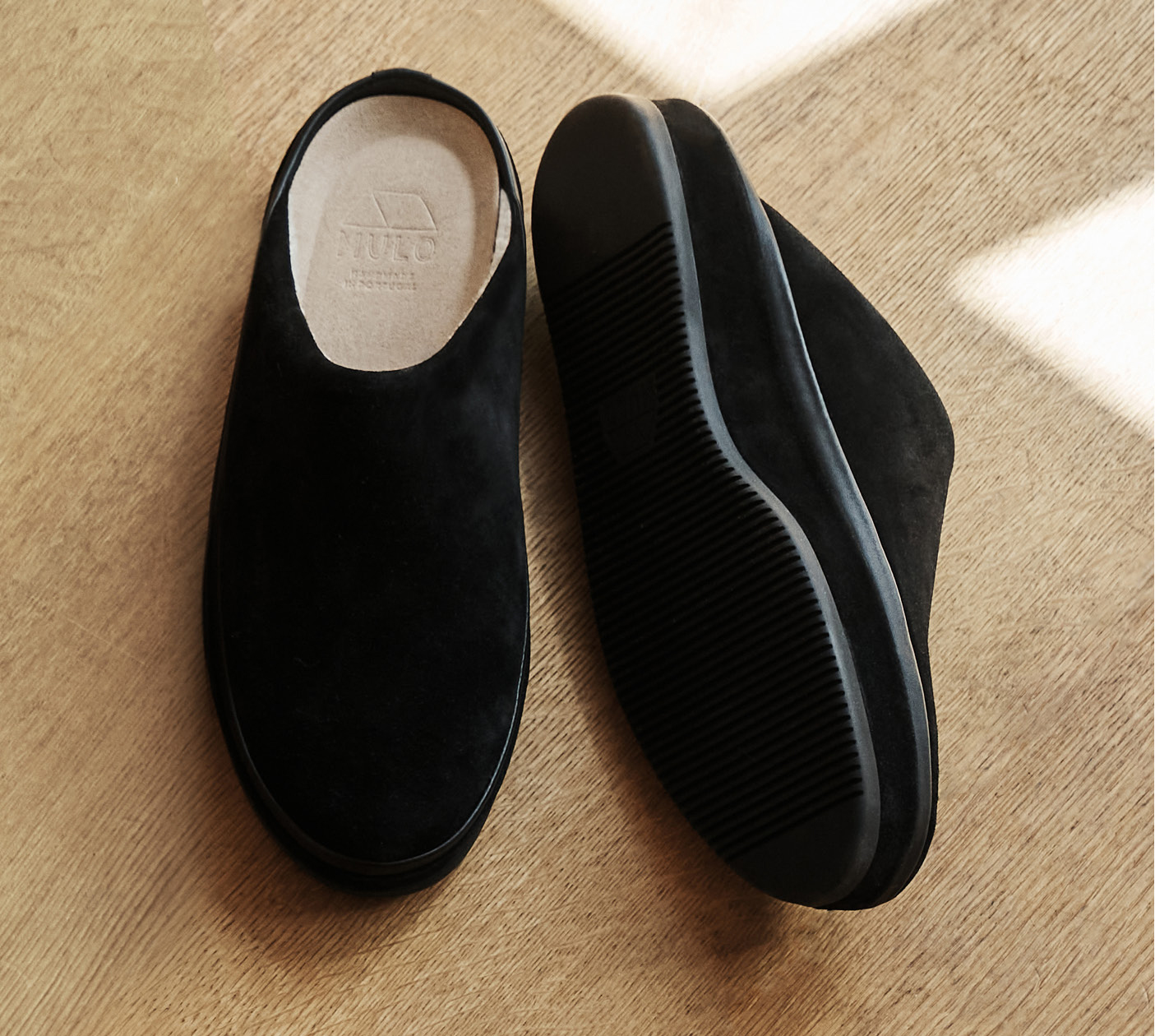 For when you are back indoors slip on sheepskin slippers in black Italian suede. Cosy and comfortable for at-home lounging.