When it comes to high summer style it's widely understood but rarely vocalised that for all but life's natural born Adonis' (for whom clothes are unlikely to be much of a priority anyway) the beach is treacherous territory at best. Far better, regardless of gym time racked up, is to go poolside and indulge in the kind of scenes that have bewitched artists, photographers, architects, and filmmakers for decades.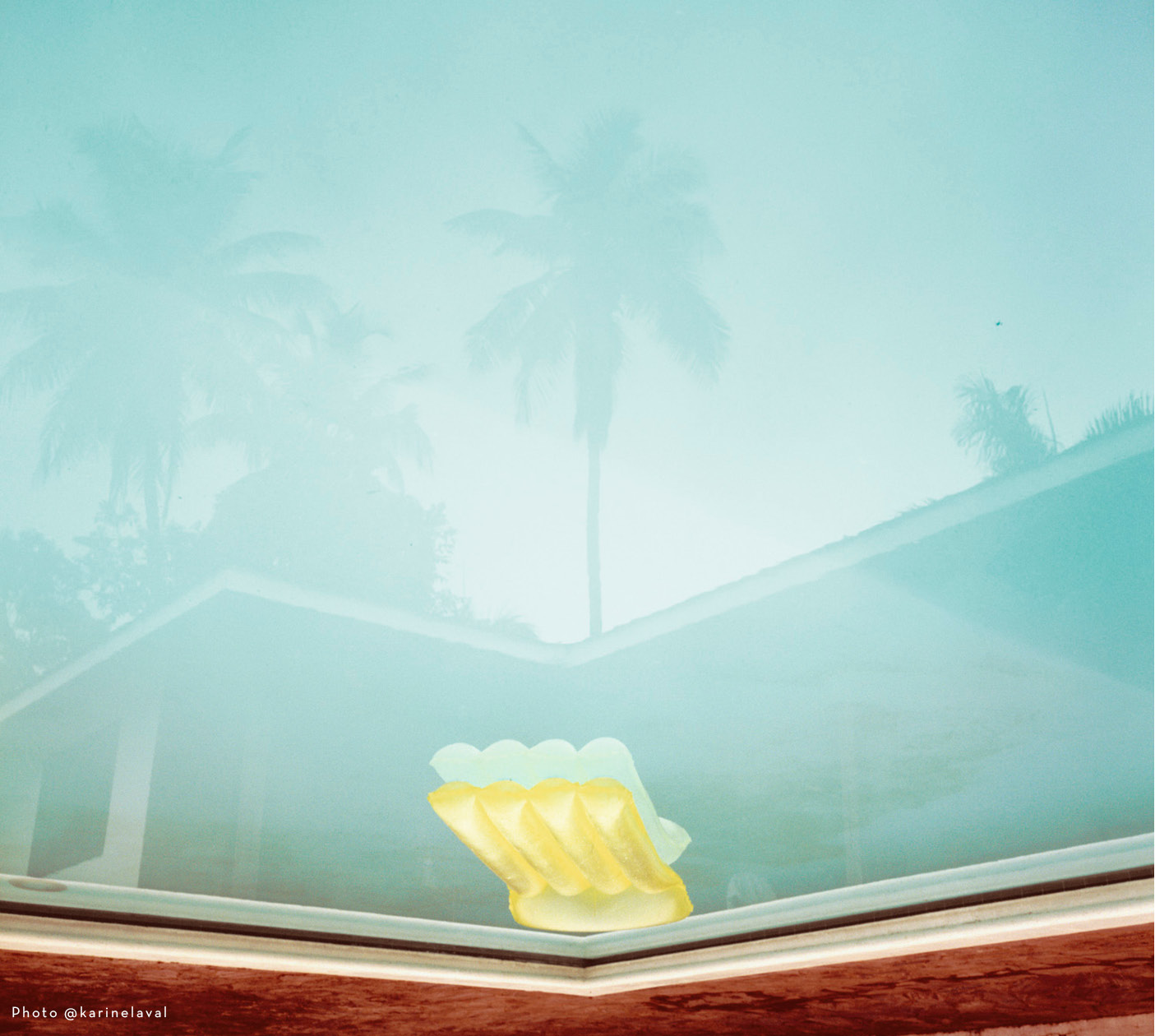 With almost no exceptions bar The Lost Boys (should need no explanation beyond Sartorial Soft Rock Genius) and Jaws – just think back on  the chambray shirts, crewneck knits and a moveable feast of sublime grey marl sweatshirts – in popular culture the pool has long been the beach's cooler cousin. From suburban backyards and desert motels to hidden hillside retreats, swimming pools signal luxury, leisure, sensuality, and pure glamour – playscapes and showboating by day, siren calls to clandestine activities and furtive desires by night (consider A Bigger Splash 2015, superbly co-costumed by Raf Simons, for starters).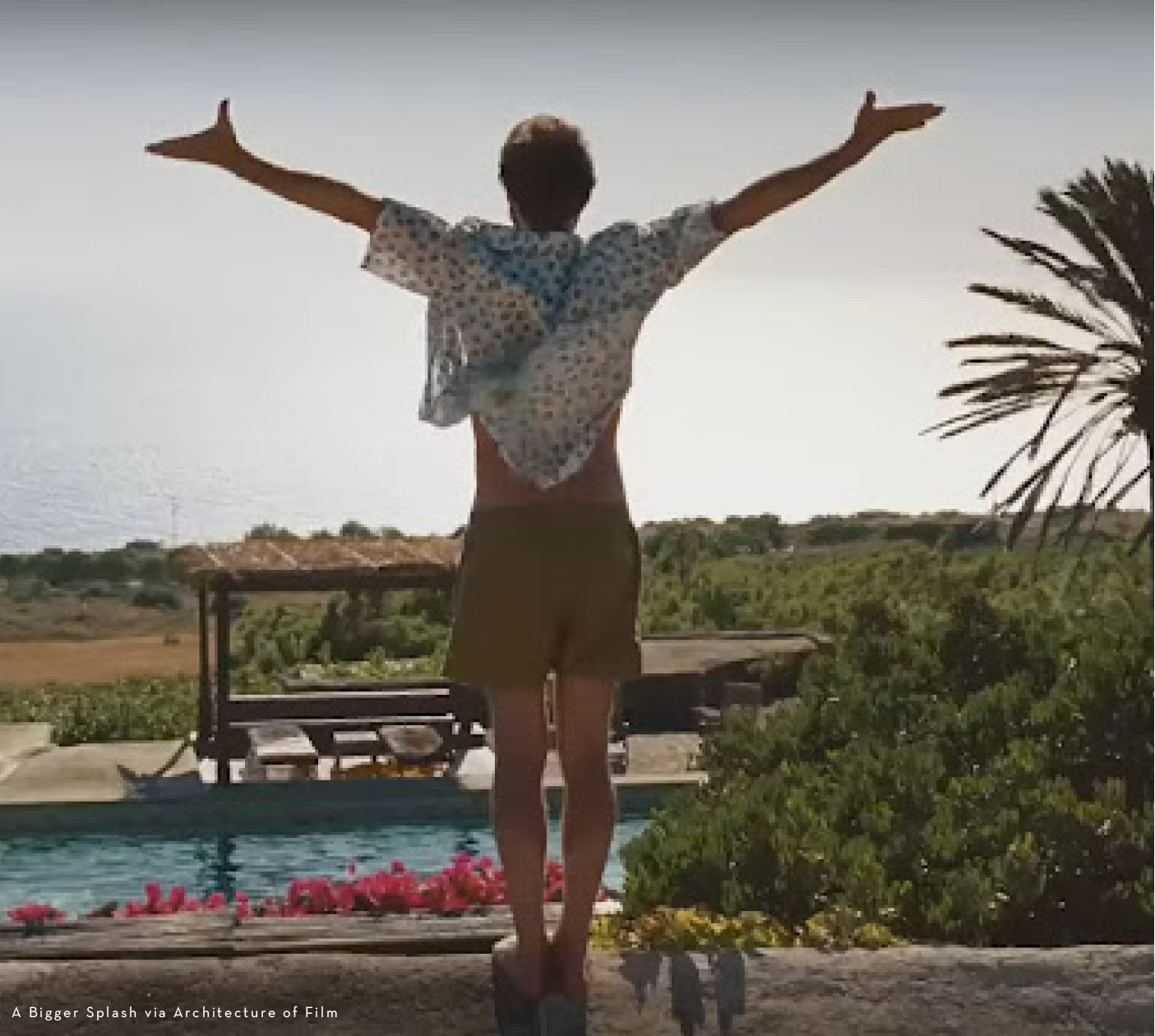 It's an irresistible combination for photographers (art and fashion) who have been documenting the magnetism for aeons; one of Helmut Newton's most enigmatic shots, not least for the unusual focus on a sole male figure rather his usual diet of erotically charged glamazons is the The Pool Boy – a brooding black and white image in which our man, dressed only in a pair of crisp white linen trousers looks away from our gaze across a palm tree-strewn lawn. Karine Laval's sun-bleached poolscapes take the public pool into surreal painterly domains, while Francis Hodgson's book The Swimming Pool lunges from lidos to private pools via flirty throngs of bodies, bathers, and the social history of poolside style and etiquette. Steven Klein's The Swimmer for L'Uomo Vogue (2006), an homage to the 1968 film of the same name that tracks supermodel Chad White as he roams the homes and pools of some of LA's most idiosyncratic celebrity royalty, garnered an unprecedented 83 pages on publishing.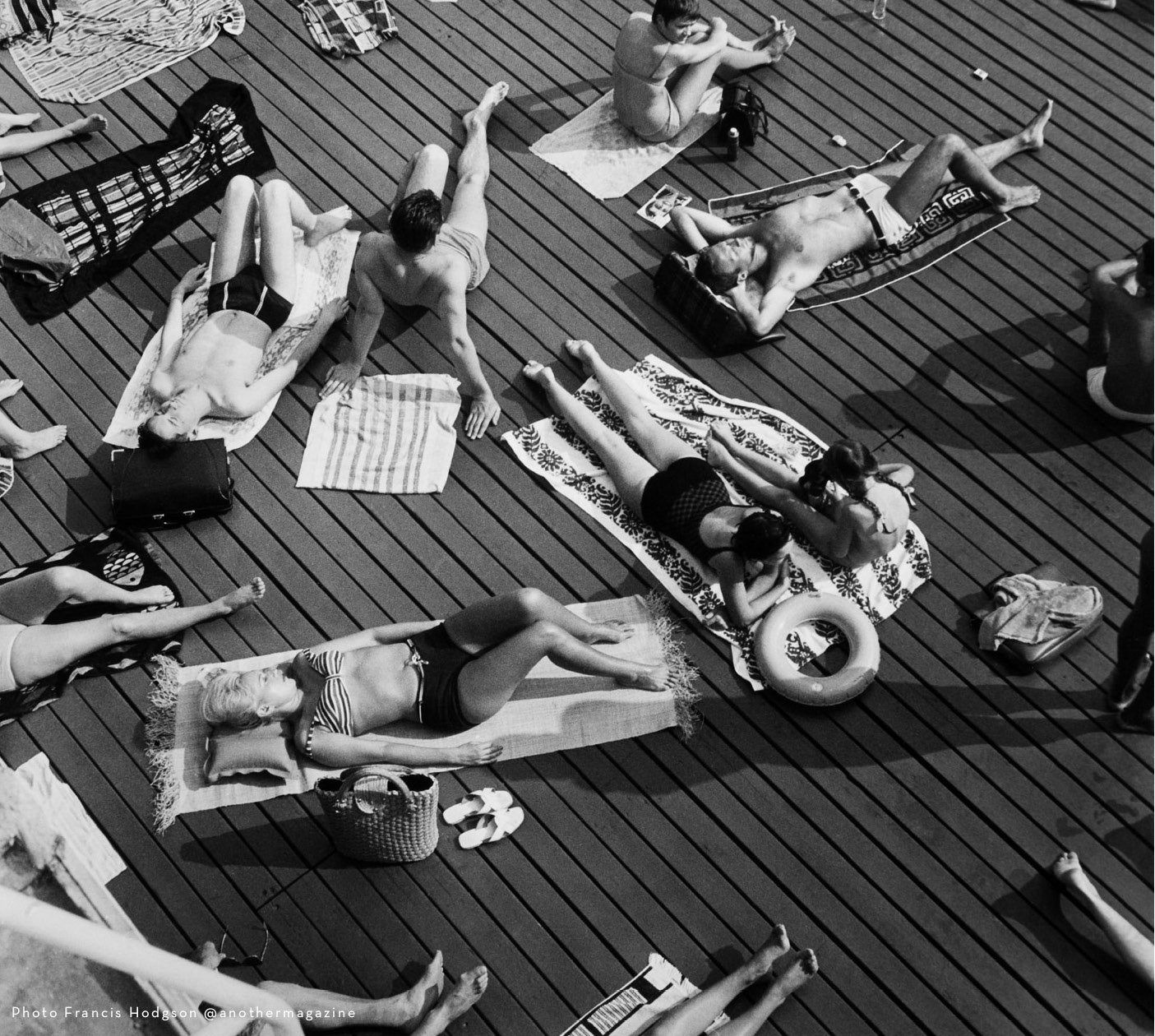 If White's deficit of actual garments would seem to make him a slightly bum steer for real-world style tips (pardon the tiny trunks pun) think again on the value of turning up the volume via some semi-fictional thinking. Dialling up your standard style, which in heatwave terms translates as going a little more déshabillé than you'd normally dare (consider the joys of a radically unbuttoned shirt), is a hallmark of high summer styling. For reference, see the master of escapist image-making, Slim Aarons – letting his shots of the Hôtel Du Cap-Eden-Roc in Antibes from the seminal book Poolside be your guide. If you don't know if you're about to get shunted from the amber list then this year's summer style maxim should be dressing the holiday you deserve/want, not the one you'll likely get stuck with. 2021, as we know, is all about a state of mind.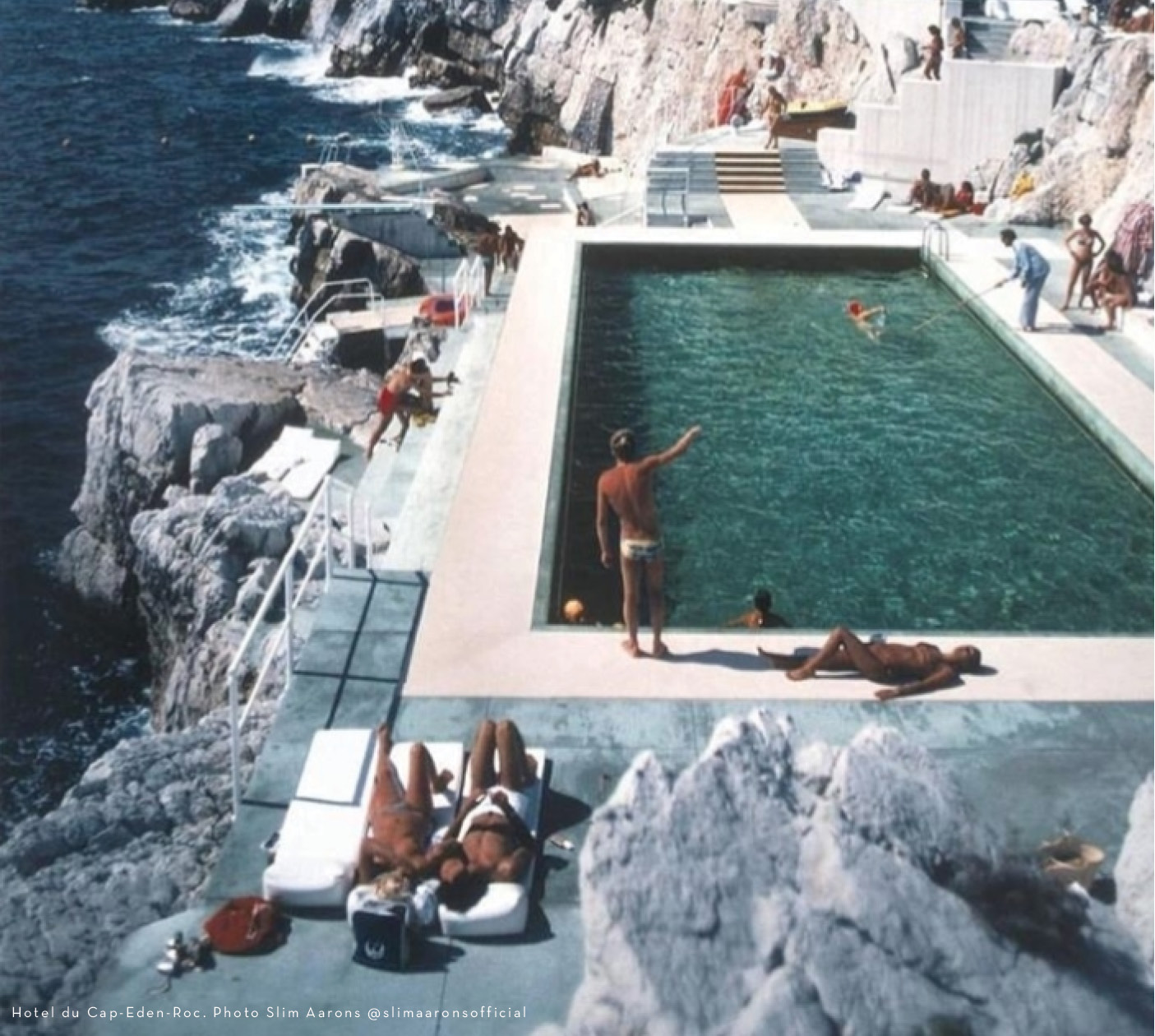 Brands too, know the magnetism is impossible to deny. Orlebar Brown, arguably the first label to tailor its trunks with real flair, is going big on poolside ambience this year, while even Brazilian menswear company Frescobol Carioca, the embodiment of Rio de Janeiro's Beach Beautiful if ever there was one, is embracing visuals of architecturally magnificent pools – a genre still in the ascendance. From the monumental stone pool steps of the Amangiri resort in the Utah desert to the work of legendary Portuguese architect Álvaro Siza Vieira whose Piscinas de Marés design in Porto (twin pools set into the natural rock formation with unobstructed views of the sea), for those seeking a cinematic-level catwalk these are backdrops few beaches can compete with.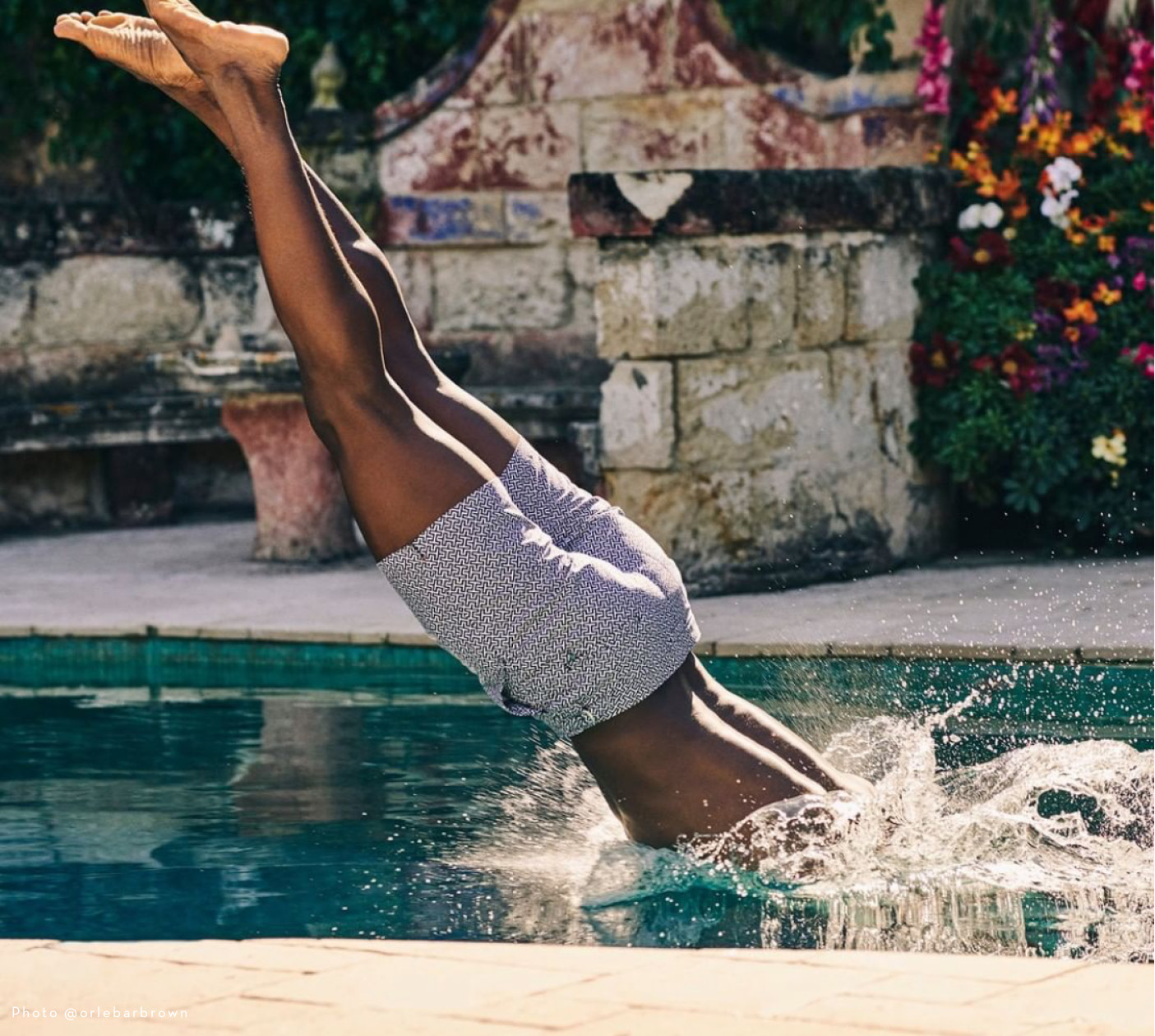 At MULO we've been backing poolside vibes since day one, thanks to our signature mens espadrilles, the shoe on which the brand was founded. Designed to 'slide seamlessly from the boardwalk to the boardroom' it now comes in a supple Italian suede and a cool 100% natural lightweight linen for those warmer climes – for home or holiday, whatever list you're on.