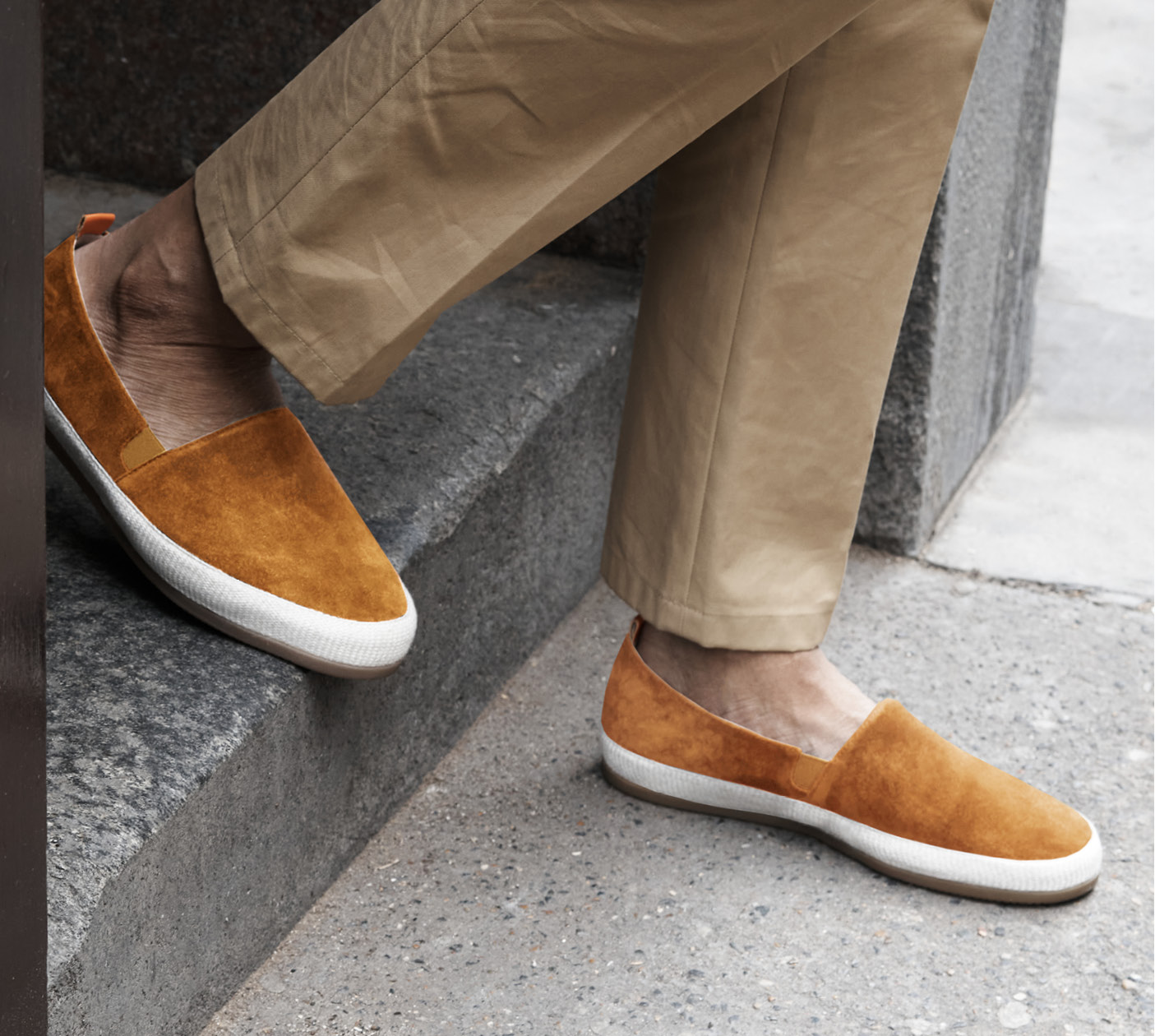 Orange suede espadrilles with smart appeal and supreme versatility. Bold and vibrant for stepping out in style.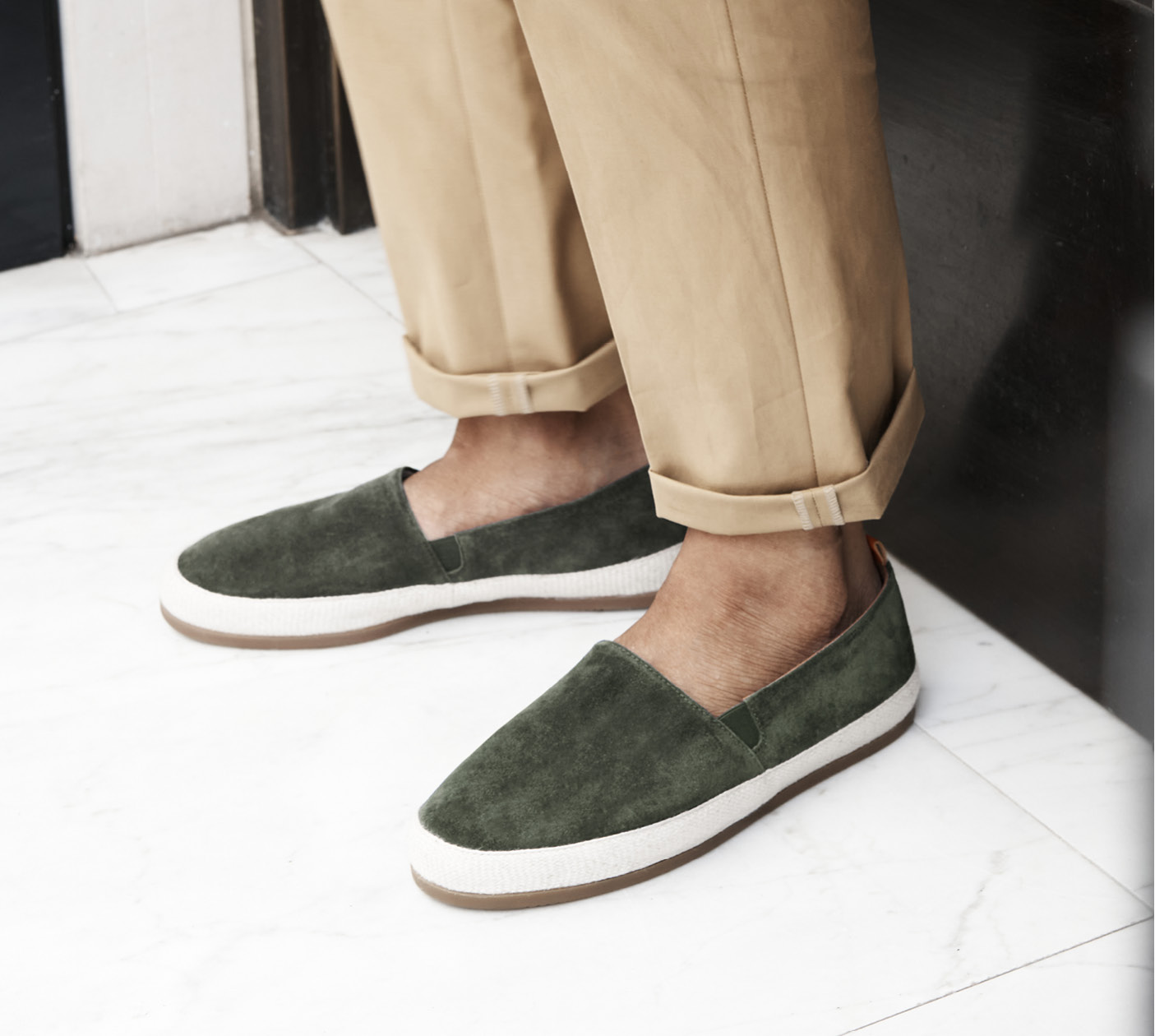 Just landed. Khaki green suede mens espadrilles. Comfortable and versatile for town ambles.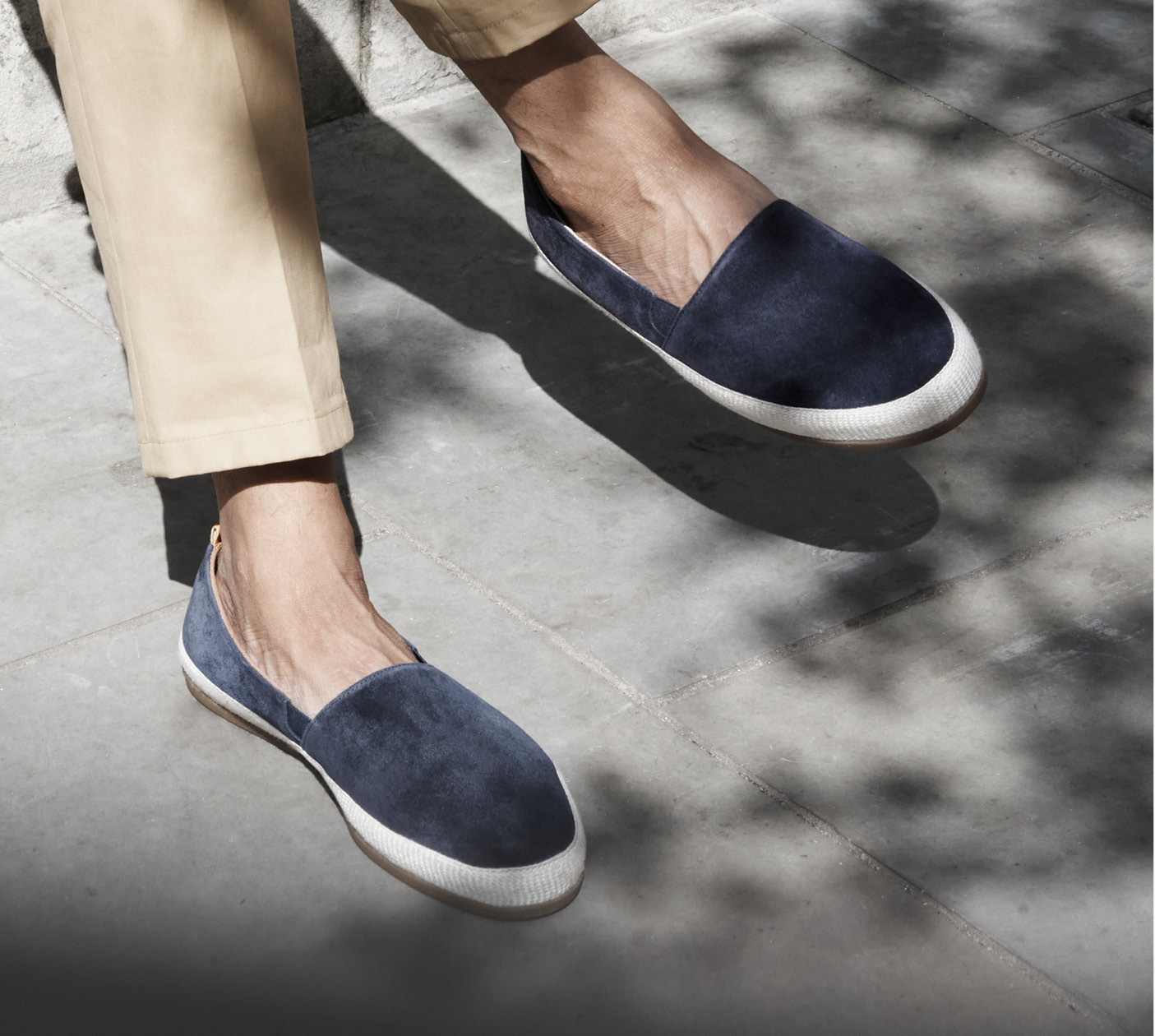 Back in stock. Slate suede mens espadrilles as featured in The New York Times – "Combines the ease of a slip-on with an Oxford's craftsmanship".