One of the things we're most proud of at MULO is our less is more approach to design and styling, the fact we've always maintained a kind of purist's preference for details and subtle innovation in the face of overblown fads and fashion's relentless hype machines. It's why for spring/summer 2020 we've focused on a handful of exciting core updates and three major new style introductions that feel more meaningful on a longer-lasting level.
Firstly, our new vegan shoe – part of a major step-change that's here to stay at MULO. Veganism is clearly no fad, just as sustainability overall needs to be something embedded into the way we design, source, style and even fall in love with fashion moving forward. The vegan style is based on our original classic espadrille (the reinvention of mens espadrilles is where it all began for us), but with the cushioned suede foot-bed and inners exchanged for a vegan friendly lining.
Secondly, there's our lace-up espadrilles– a sporty lace-up alternative to our slip ons. Maintaining our mission to create casual shoes for men that-are-unlikely-to-ever-be-fully-off-duty we've crafted them new version in white, navy and brown colourways, all in butter-soft Italian suede.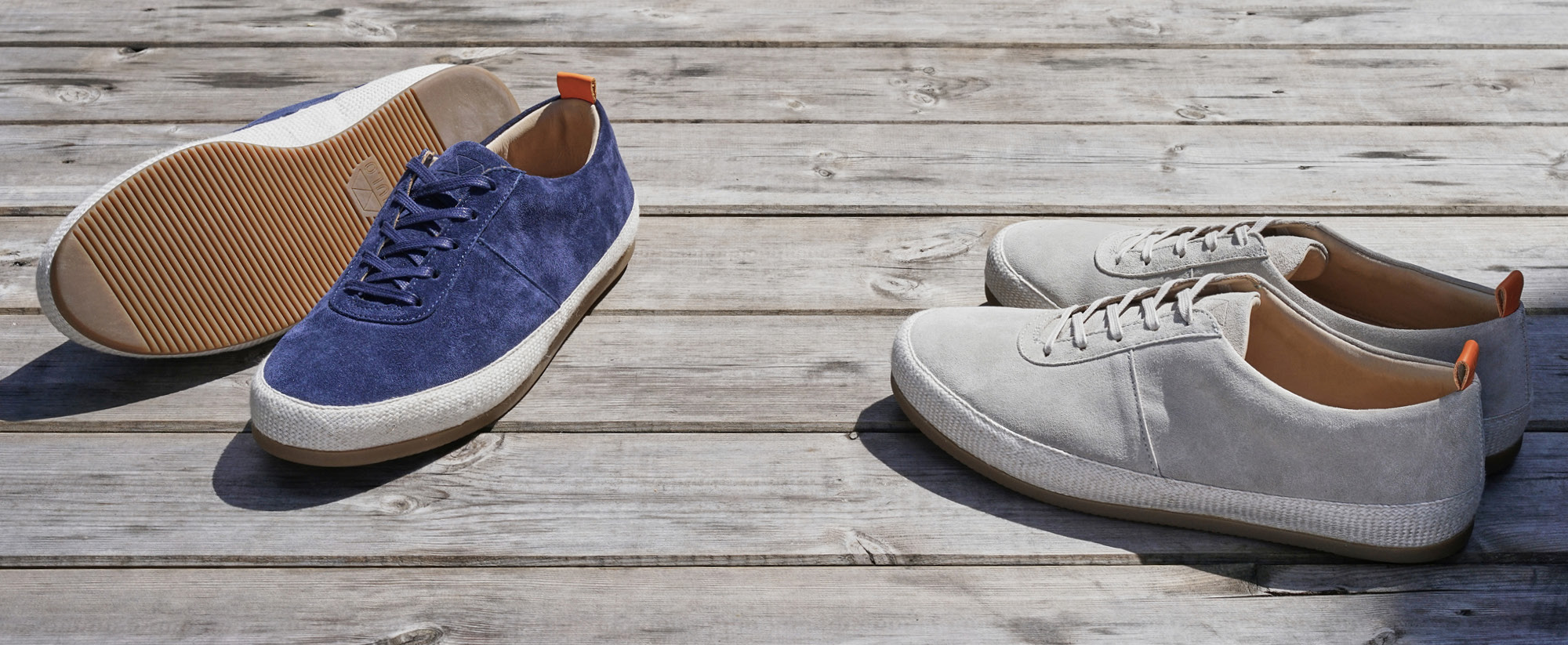 Thirdly, we've introduced a lace-up sneaker style – a shoe that's similar aesthetically to the lace-up espadrille but with the added bonus of being married to a high-performance, ultra-durable one-piece rubber Margom sole.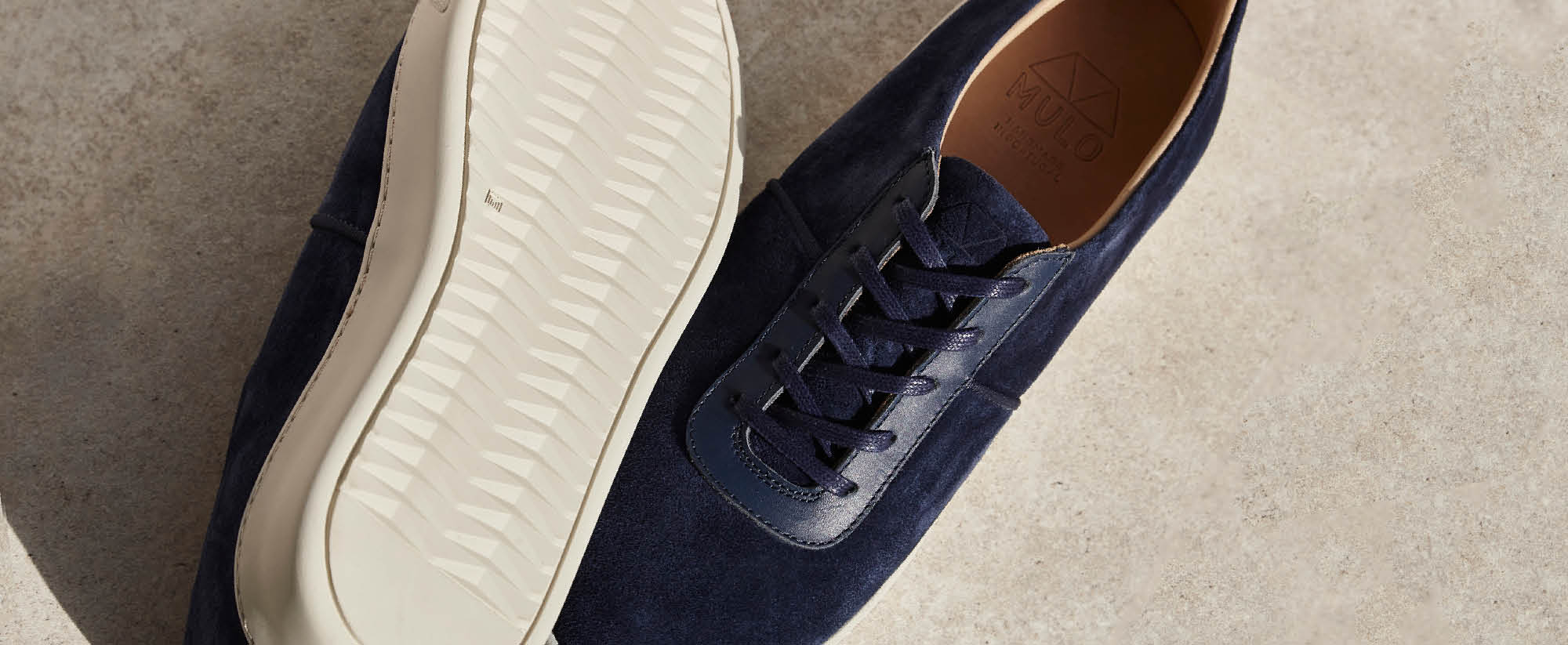 We've also made a series cool summer shoes (we embraced your feedback that a great pair of luxurious mens' slip-ons are now a staple for many of you), while other updates come via an array of new colours, fabrics and exclusive prints.
Two new colours for our classic suede slip-on mens espadrilles are dusty blue and grey, while the linen range has also been upgraded twice, with a new navy weave and a seersucker summer cotton.
As ever at MULO, it's smart shoes for men but not quite as you've ever known them.