Monotone sneakers in off-white, black and grey, refreshed with crisp textures and sharp detailing.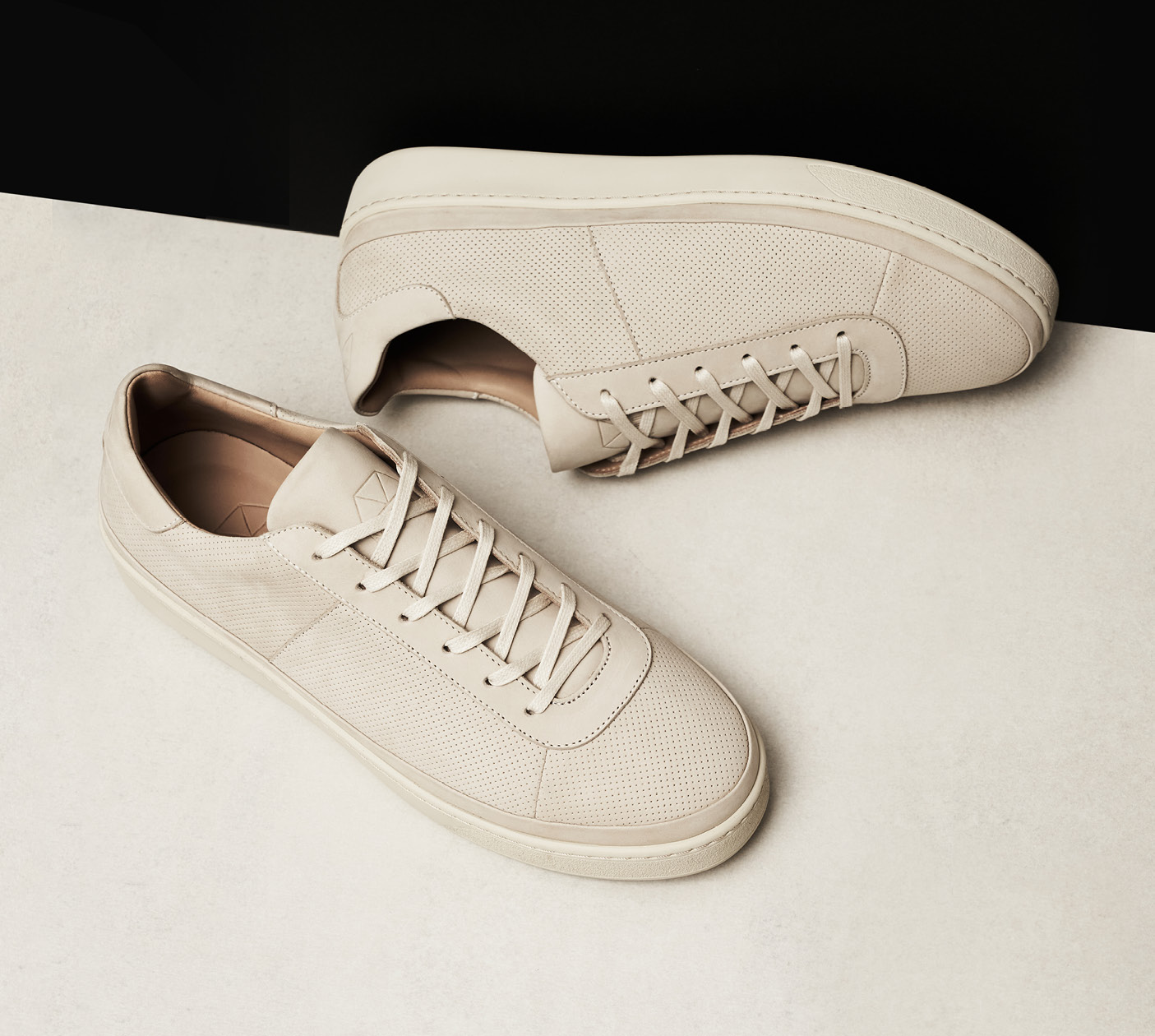 Mens sneakers in off-white perforated nubuck. Minimalist shoes that will slot seamlessly into the bottom of almost any outfit.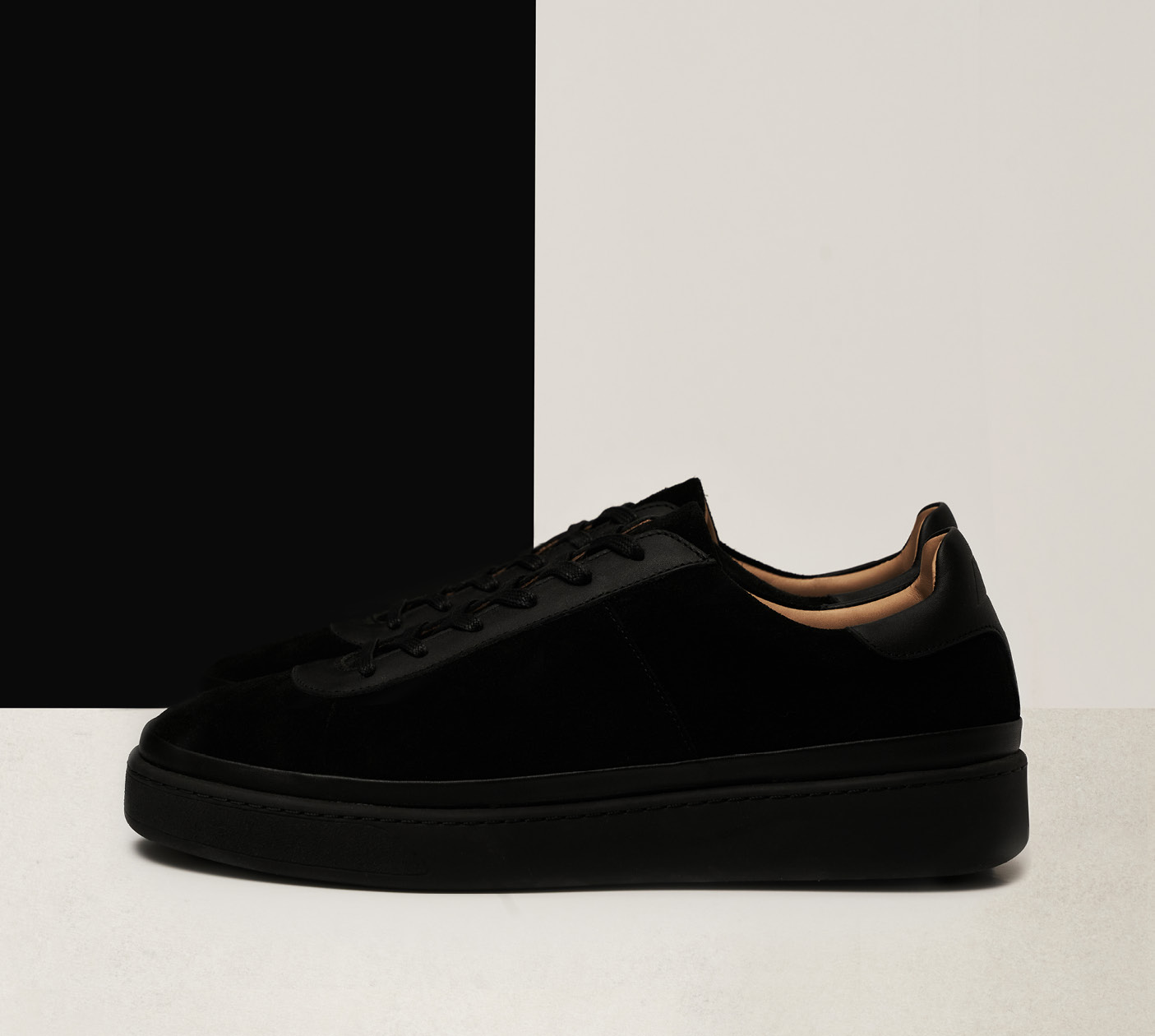 All-black mens sneakers in a sleek understated design.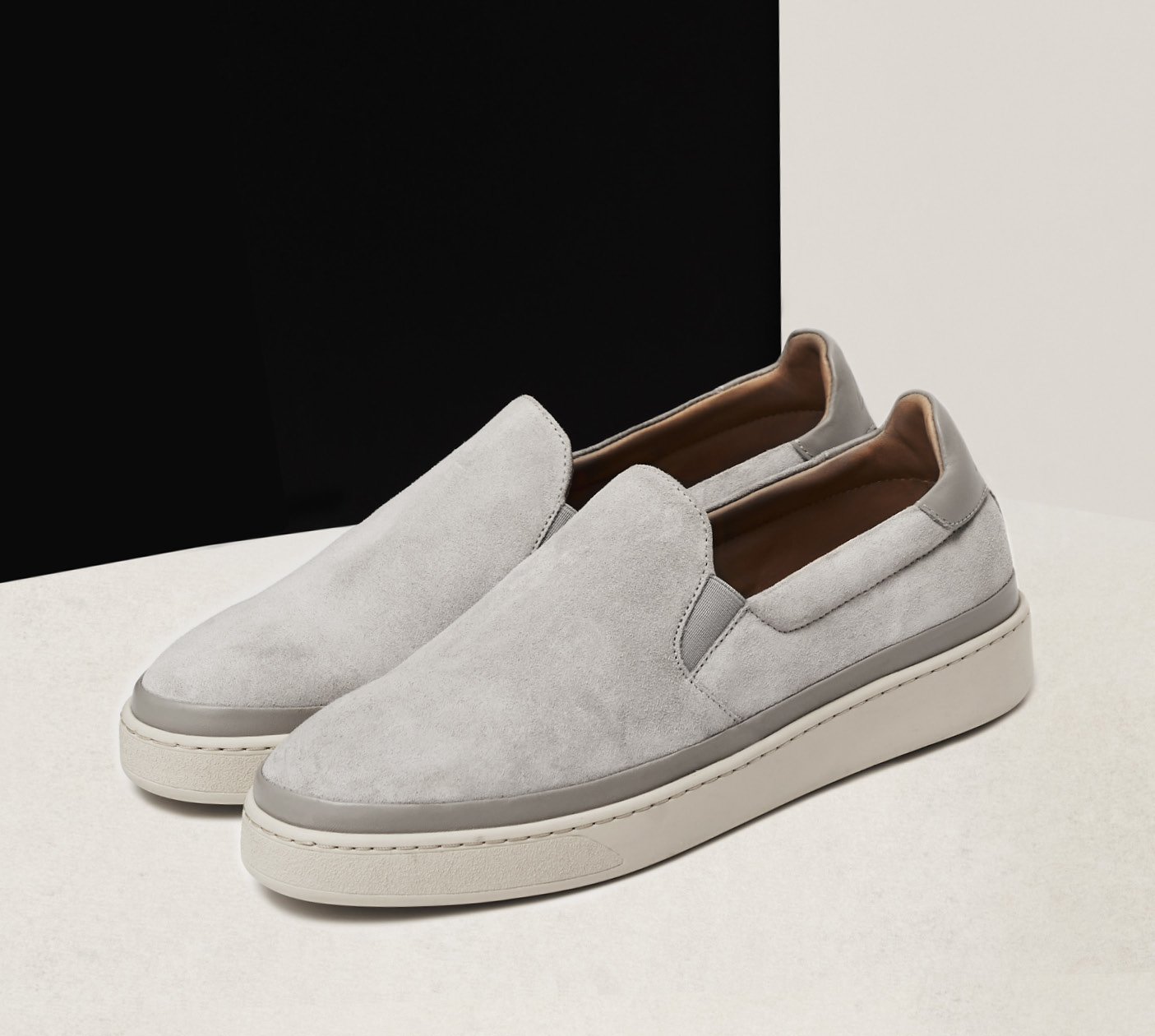 Suede slip-on sneakers in light grey. An essential style staple designed to look good anywhere and everywhere.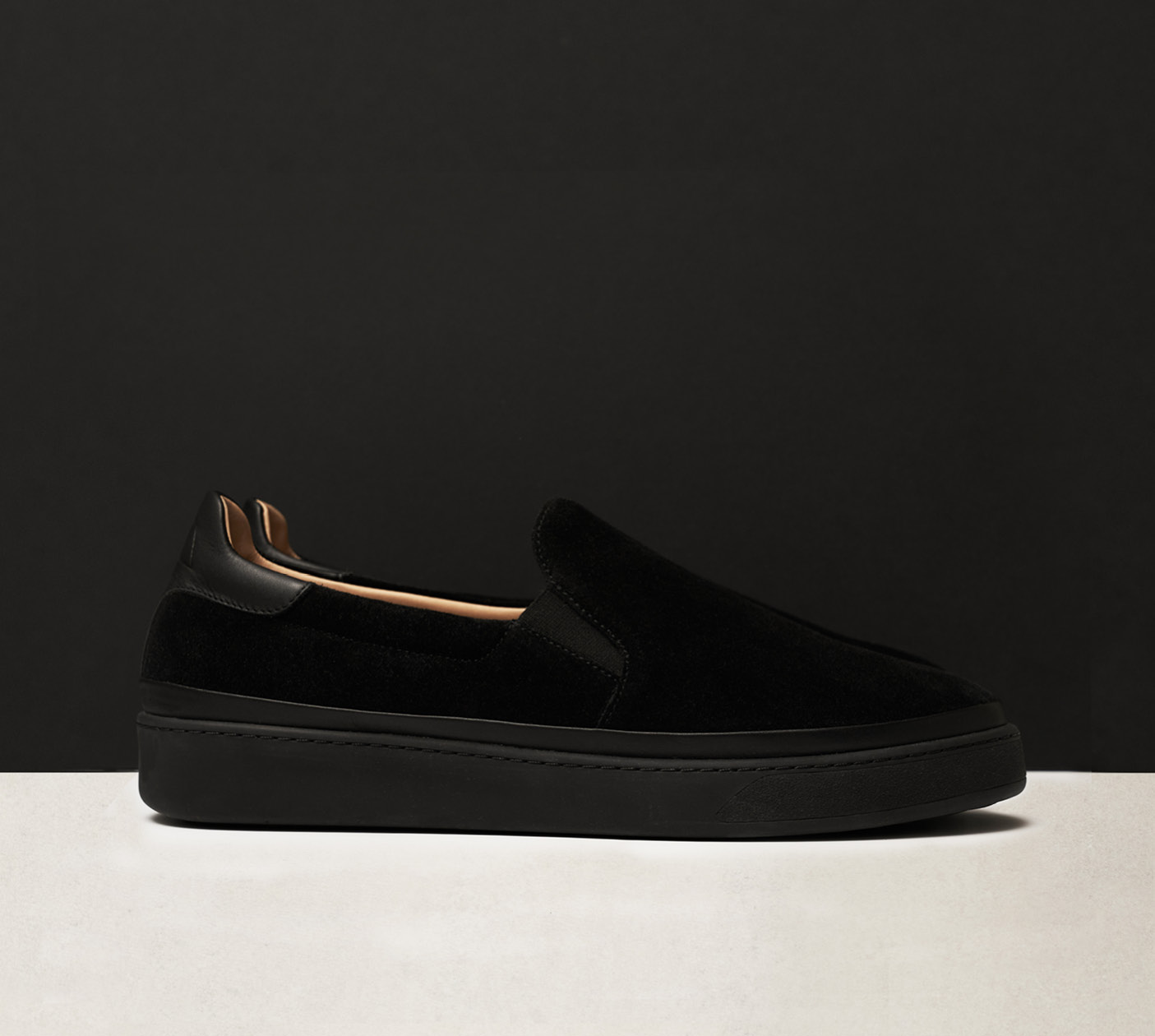 Minimalist black slip-on sneakers with tonal sole. Classic mens sneakers offering versatility and adaptability that is hard to beat.