Tweed? Cord? Sheepskin? If your initial mental reflex to these perennials of autumn dressing is a.) The Crown, b.) your old geography teacher or c.) Only Fools & Horses (British readers of a certain age)/cabin loads of hygge (everyone else) it's time to reconsider their magic and, not for the first time, rising cred.
Until the pandemic, alpha male dressing generally meant sharp silhouettes and NASA-worthy accessories, a paean to streetwear or copious amounts of bling (hotline or otherwise). Now, while the tail end of lockdown has undoubtedly unleashed a desire to return to some kind of formality and the joy of dressing up – effort is back with a sort of languid vengeance – it's with a healthy resistance to the buttoned-up style we entertained before.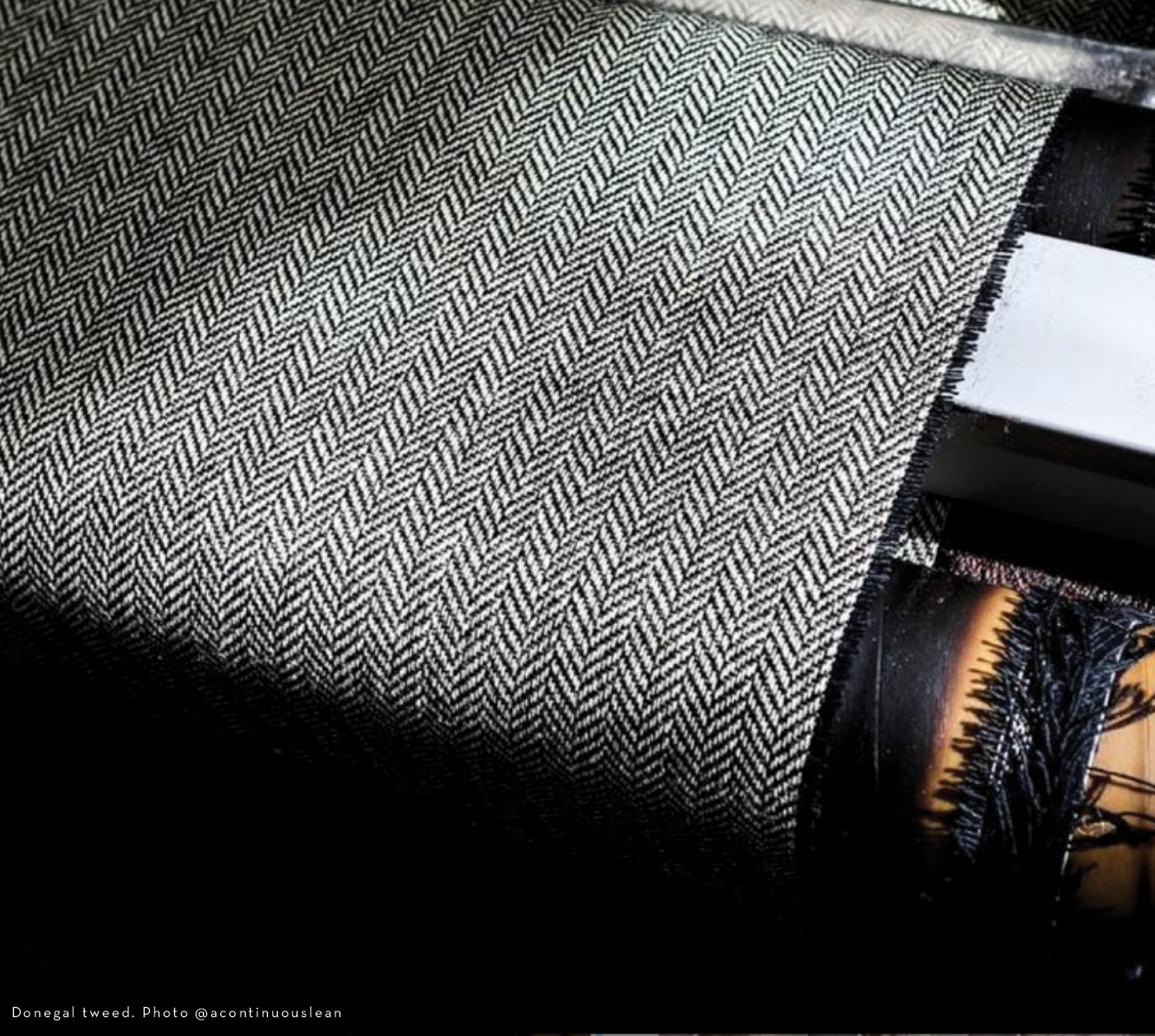 Tweed, cord, and sheepskin offer special status in this respect: feel-good yet formal grade fabrics with a comforting mix of heritage, longevity, low-fi and luxury connotations, and plenty of cinematic/televisual props (more on this shortly).
Firstly, cord. It's always had something of a maverick vibe supported by its own origin myths and almost as many aficionados as denim (enter into that chat and you'd better know your wide wale from your needlecord). Migrating across cultural borders, its reputed to have aristocratic French beginnings (Cord du Roi = the king's cord) but it's also long been synonymous with workwear (initially the gentry's servicemen) meaning clothes that still look good when roughed up. In the 1950's it became part of the Ivy League Uniform, alongside tweed, and mostly via skinny tailoring, with its erudite-meets-anti-establishment cool later immortalised in films, and characters, including Bill Murray's Raleigh St. Clair (The Royal Tenenbaums), Donald Sutherland's Dave Jennings (Animal House) and of course, Harrison Ford as Indiana Jones. Film director Wes Anderson pretty much lives in it – on set, doing press, even at the Oscars.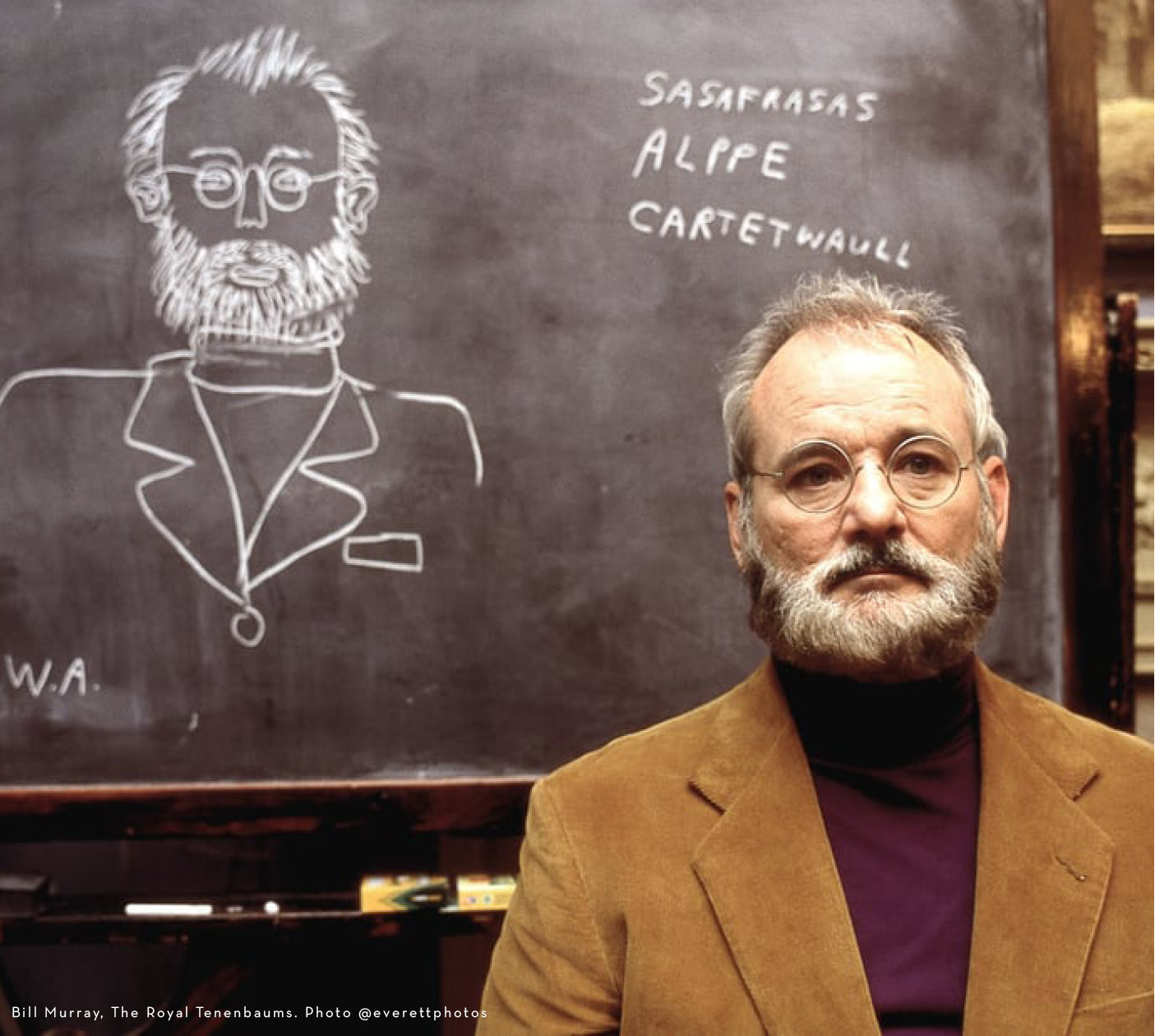 Now, it's got the heavyweight backing of Mr Bond, specifically Daniel Craig's 007 swansong in No Time to Die. In what's being touted as a rallying cry to the new era agent ­– i.e., less misogynistic, more attuned to his own feminine side (as opposed to just women) and more reflective of our chillaxed post-pandemic wardrobe, Craig wears the 'Sloop Suit' for speeding around Southern Italy. Cut from camel cord by Italian designer Massimo Alba, should you ever inadvertently labour under the misapprehension that a suit is just a suit, recall these words from Signor Alba himself: "It was created with a different man in mind than the archetypal 007. The type of man I envisioned wearing it lives his emotions freely and is a man who is not necessarily an artist but makes every moment of his day a beautiful one". According to Alba this is fashion with "emotional comfort" and style really doesn't get any more post-Covid than that.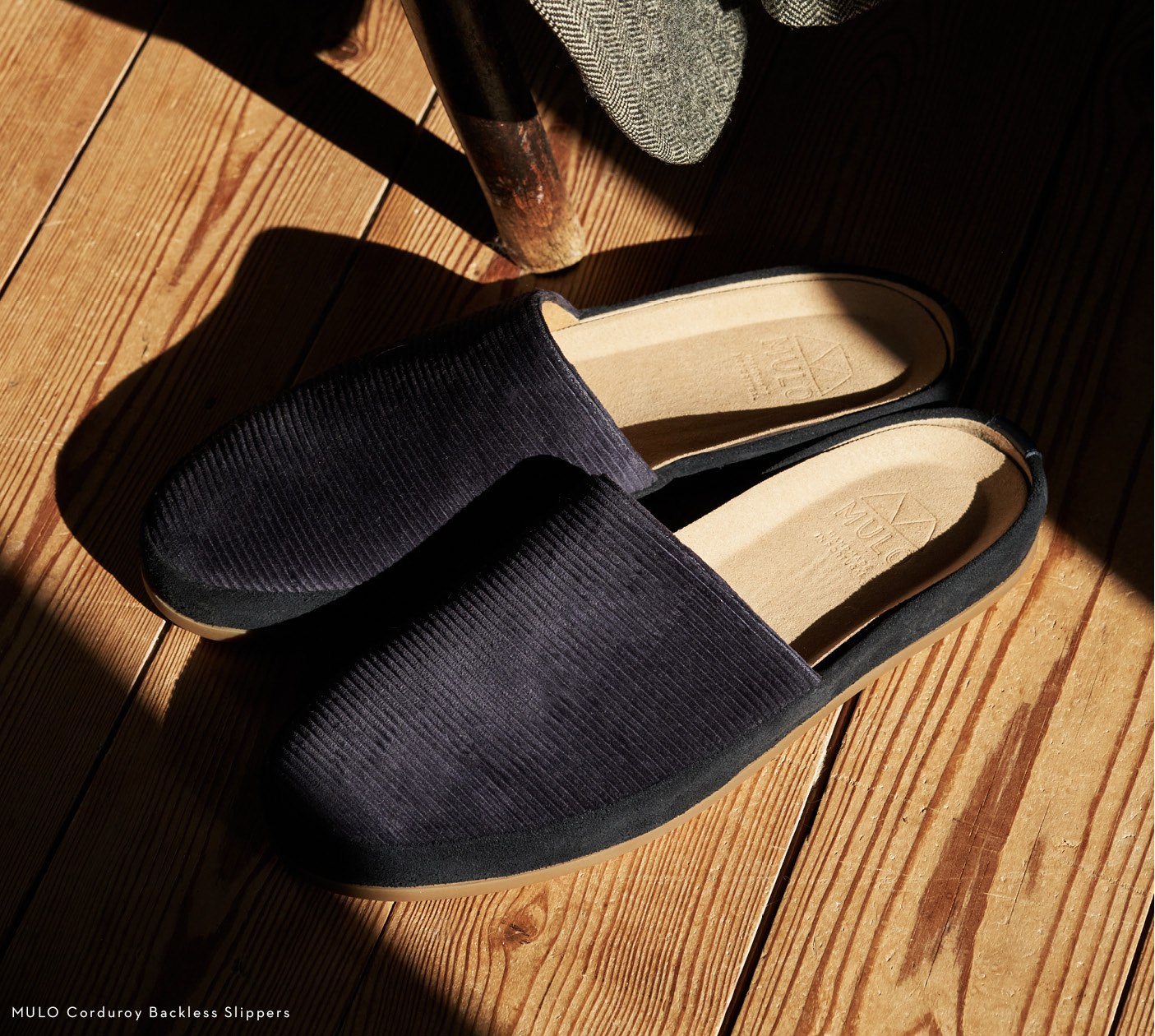 Tweed may not have the same promotional budget right now, but it's back regardless, partly thanks to its deep-seated connection to the only lockdown gift that genuinely kept on giving: the great outdoors. From its 18th century Scottish birthplace to its migration to Ireland in 1900, and the looms of the illustrious Donegal tweed (see MULO's very own Donegal men's tweed slippers) to now, it's steeped in the British countryside and poetic to the end: the bones from the fish caught in the Atlantic inspired the herringbone patterns; the dotted landscape of Donegal inspired the 'salt 'n pepper' fabrics; and the dyes originally used all came from Donegal's natural flora – gorse yellows, heather purples, moss greens and fuchsia pinks.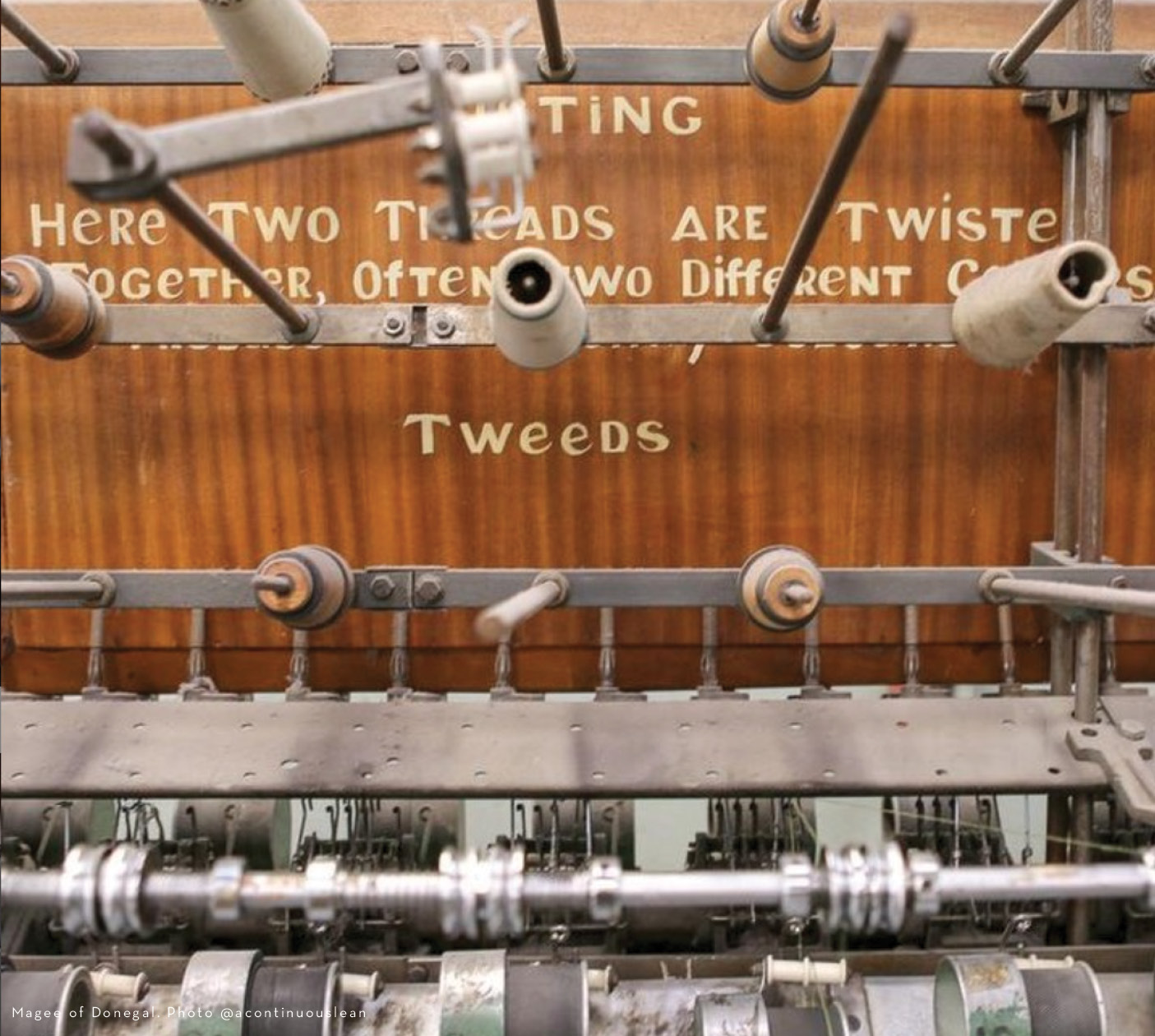 Tweed's never really been away, but it is shedding its conservative image. Stylists including the don of dapper dressing that is London/Napoli-based William Gilchrist still follow the maxim 'tweed for winter, linen for summer' in recognition that a hardy fabric and classic autumnal hues (chestnut, cognac, burgundy, heather) are no longer colour-dipped euphemisms for your twilight years but simply fashion's winter world order.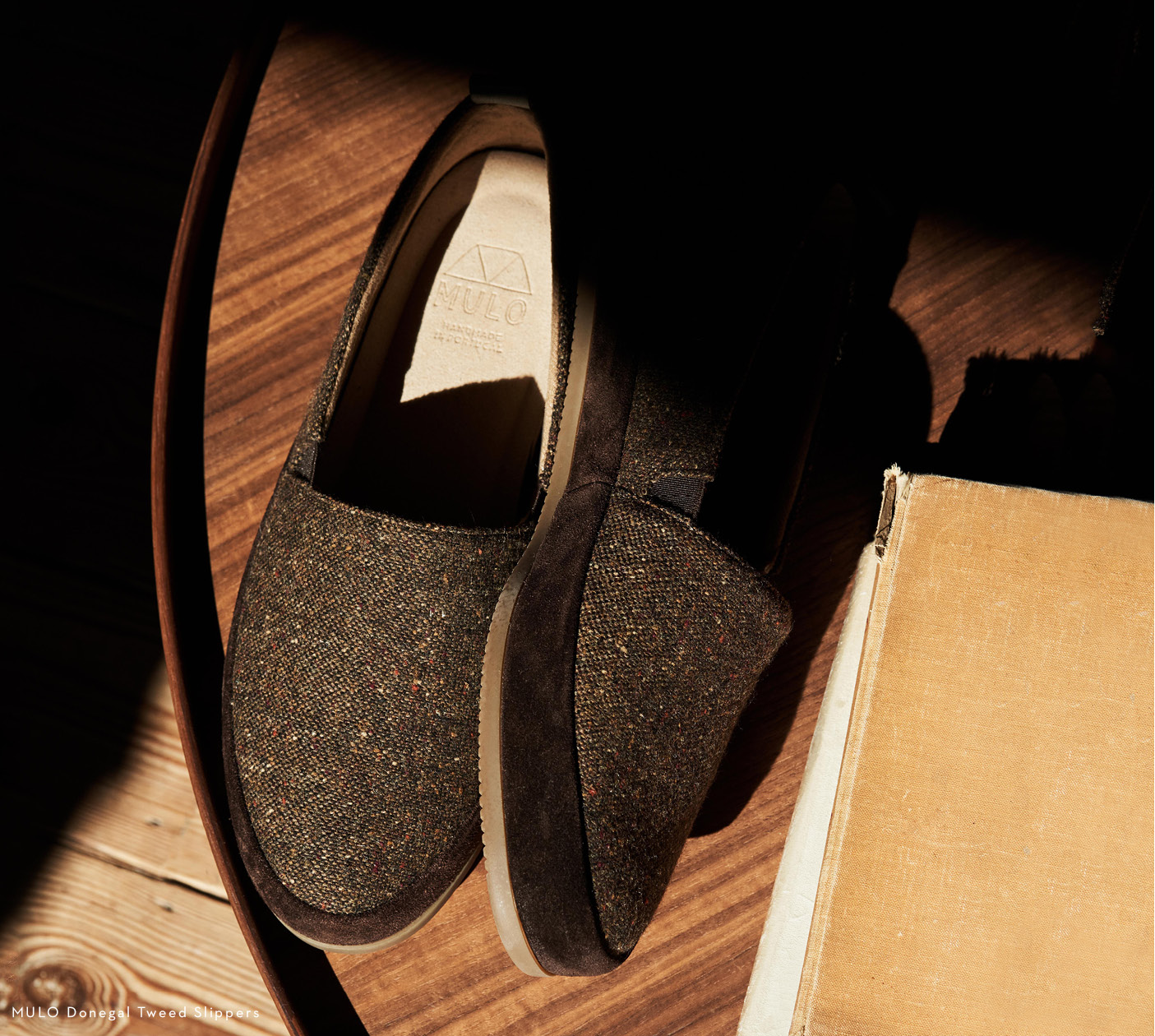 As for shearling, it's the ultimate superstar's delight thanks to an almost unfathomable combo of comfort and machismo. See the B-3 shearling jacket worn by daredevil US pilots during the Second World War, Robert Redford in Downhill Racer and Alain Delon in a vintage sheepskin and obligatory Gitane.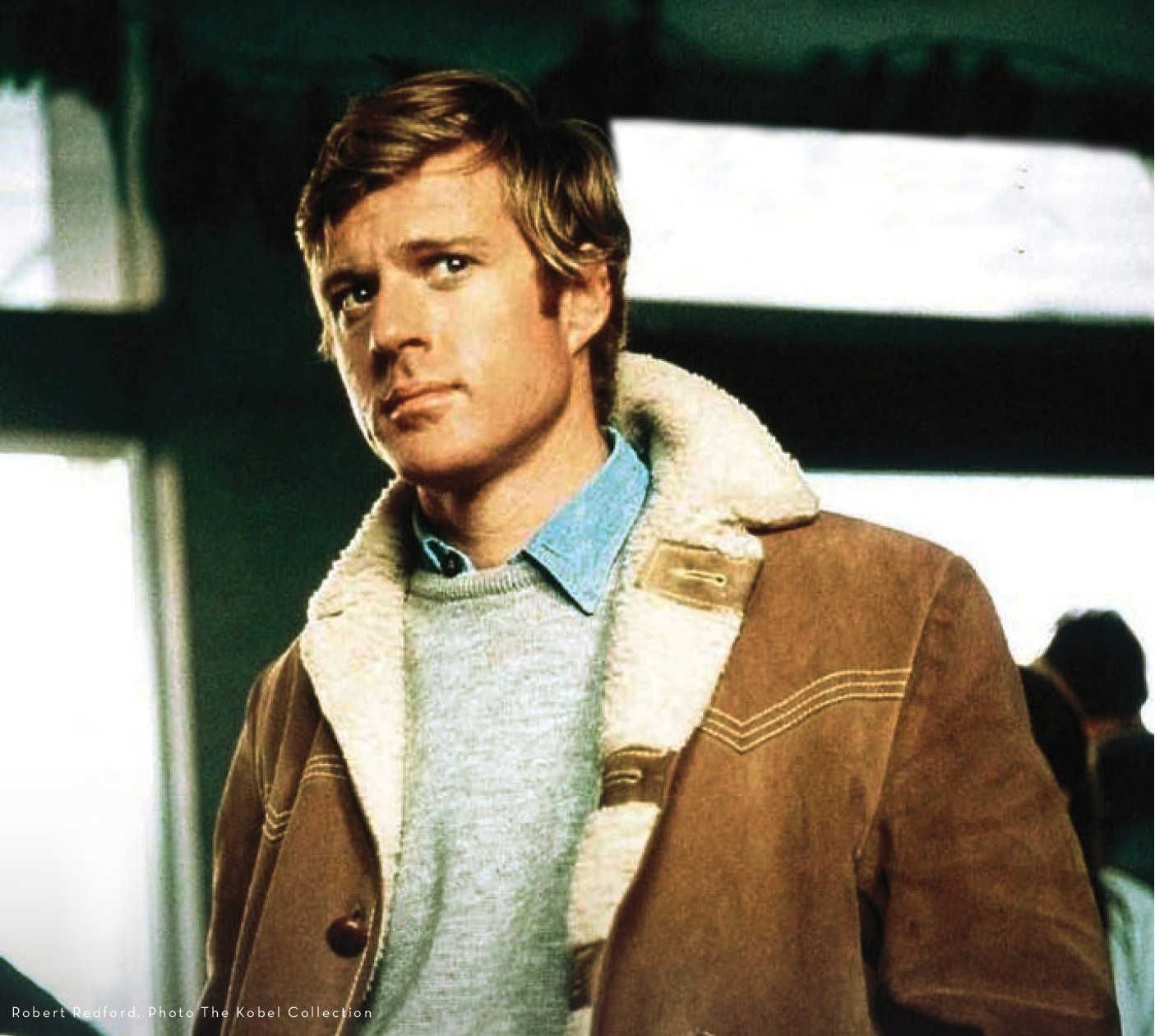 For those with a less thrill-seeking streak it's all about this season's sheepskin slippers, sheepskin boots or for those going truly invested in the look, sheepskin slipper boots. As GQ said just last month, "the array of fluffy shoes on offer is as broad as it is, well, tranquillising". Cult fabrics are back, and there's no such thing as too much.