Moving on can be a tricky business, in style just as it is in music. A little like nailing that difficult second album, it's a delicate balance of sating the craving for the new without sacrificing your greatest hits. And sometimes, as with the launch of our new lace-up mens sneakers, there's a whole other narrative altogether – a back-story that's been bubbling away secretly in the background for years.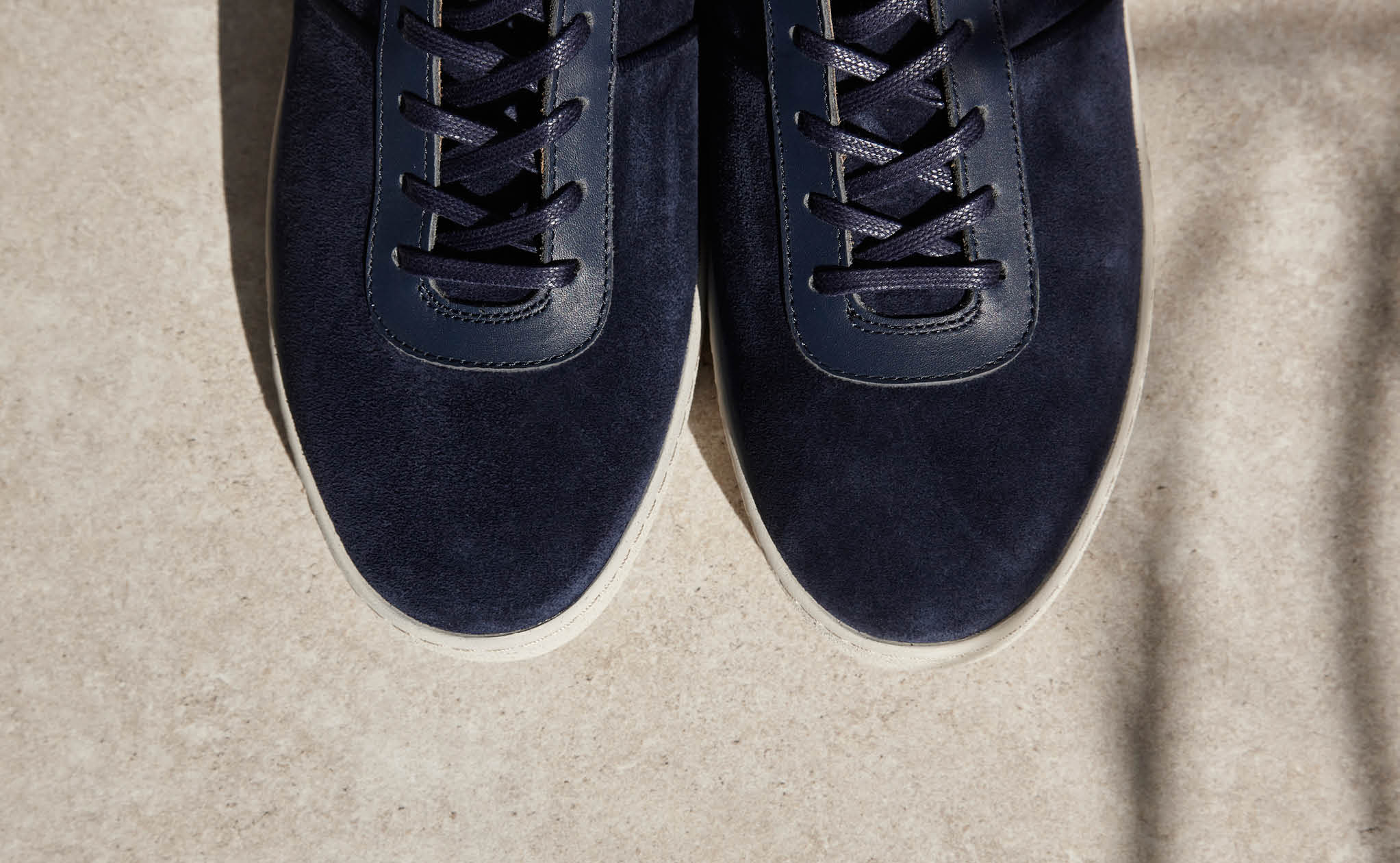 As our very first series of lace-up shoes (expect both blue sneakers and grey sneakers) when they hit down in spring, it's a departure for MULO that's also wholeheartedly rooted in our 'day one' ethos: streamlining classic footwear silhouettes for maximum, modernist impact. Minimalist shoes for the leather sneakers loving man.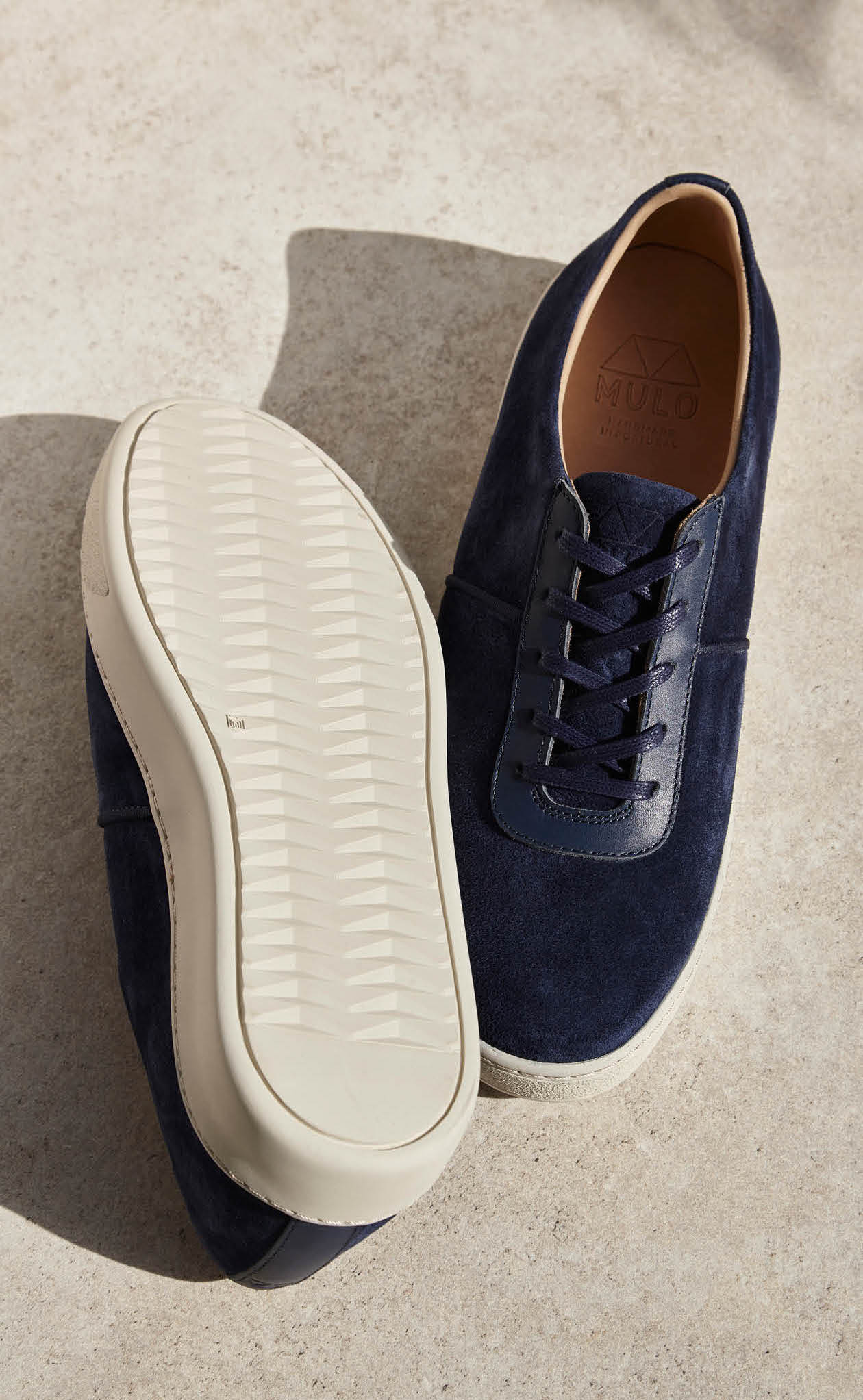 So, why now, when the pared-back smart sneaker has been riding high for several years? Because in design, time is everything and genuine perfection genuinely can't be rushed. French fashion legend Azzedine Alaïa once revealed he spent two years perfecting "one jacket with a flank of bristling Nile crocodile" while Cristóbal Balenciaga, the perfectionist's perfectionist, famously spent his life refining his construction processes and the innovations that facilitated them in order to forge simpler, purer forms. Not forgetting Steve Jobs, who once told the Smithsonian magazine that, "it takes a lot of hard work to make something simple, to truly understand the underlying challenges and come up with elegant solutions".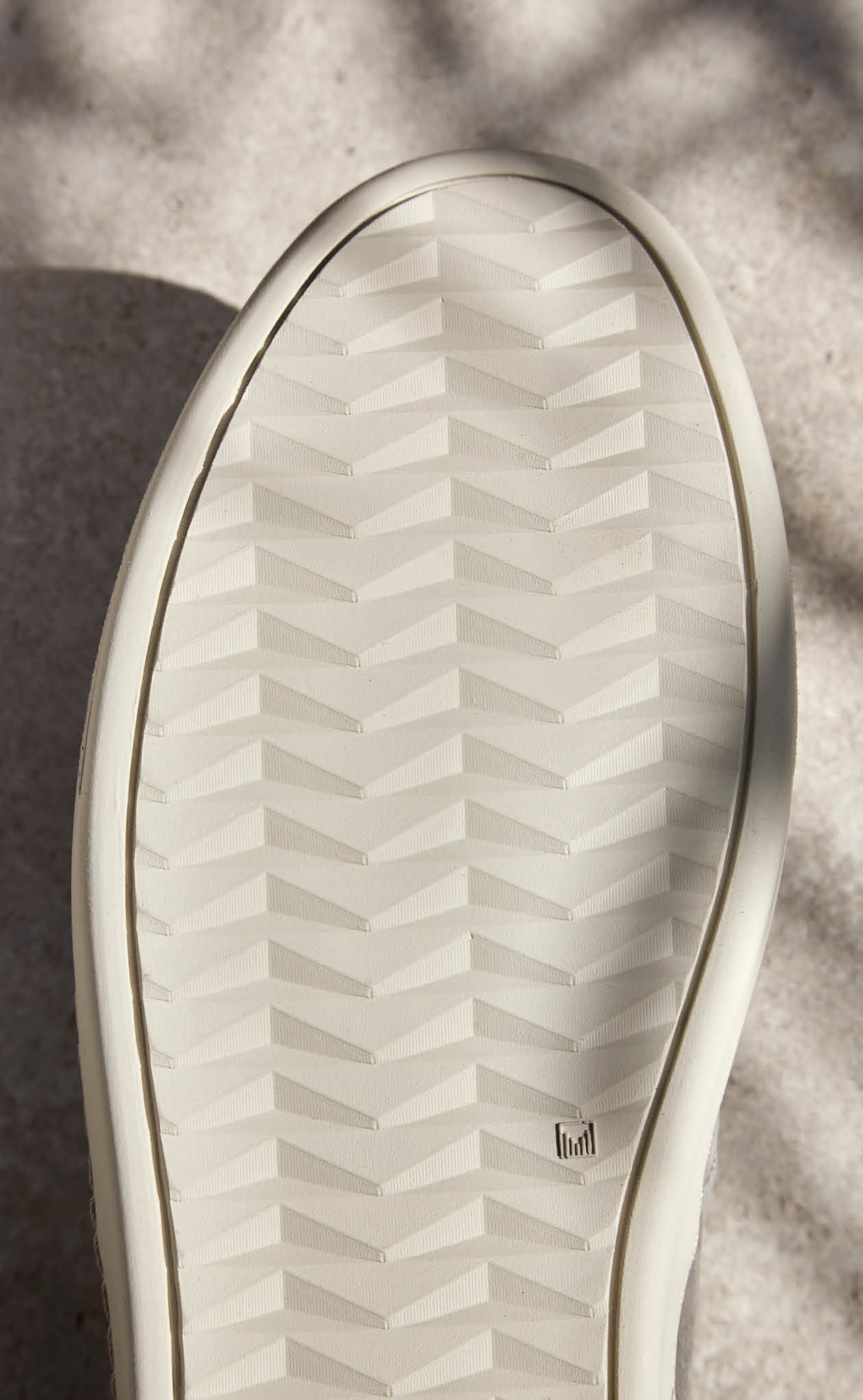 It's a sentiment our own head designer echoes in describing his time working on footwear for German fashion designer Dirk Bikkembergs – one of the great gate-keepers of fashion's avant-garde movement as part of the Antwerp Six and the godfather of 'football fashion' – for whom one shoe may be in gestation for five to ten years. It's a process based on sculpting and rigorous recalibration that we're proud to be finally surfacing this year in our suede model finished with a famously high-quality one-piece rubber Margom sole, remoulded to match an archival design.
Meticulously crafted to suit any foot shape, you can expect the new lace-up to be a MULO mainstay; a key player in our remastered core collection.