Lockdown, as we know, has been challenging in multiple ways. From the practical to the emotional, it's been a rollercoaster of often bi-hourly arcs; a vortex of confusion which even fashion, especially fashion, cannot escape. What is dressing appropriately when there's no longer a 35˚ Celsius commute to combat, near-zero impetus to make a statement below shoulder height, and the hitherto slightly smug mag speak 'day to night dressing' has shifted from symbolising a satisfying day in the studio plus the promise of over-priced drinks with friends to 'quarantinis' via Zoom #686 in the same pyjamas/sports kit that accompanied the inaugural email of the morning.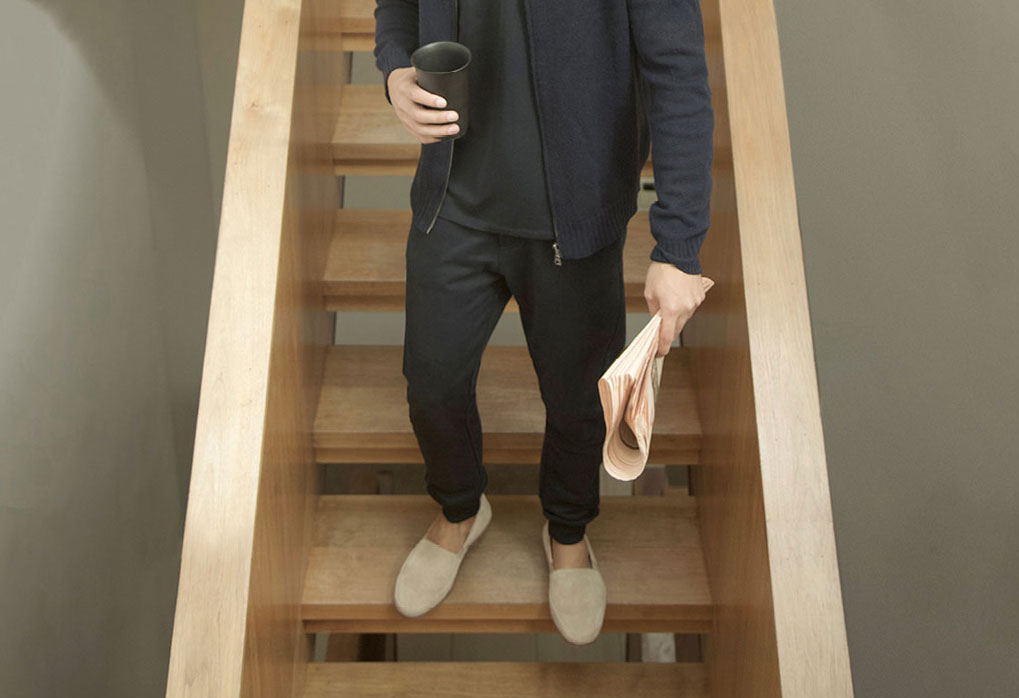 For those of us for whom fashion, even in its stealthiest mode, conflates with identity, Covid-19 has delivered the sartorial equivalent of a full-blown mid-life crisis via a cluster bomb memo of terrifyingly bad loungewear. It's a treacherous twilight zone of enforced staycation style and wavering pandemic personas.
But there's plenty of silver linings for those ready to get on board with the brave new (micro) world of local flaneuring. If the queue at your corner shop is now your socially-distanced pulling ground, then the long-held unassuming cool of some slip-on shoes – think MULO's minimalist shoes conceived to extrapolate a smart sneaker from a skater silhouette with effortless ease – will tap a nicely nonchalant seam of no-hassle confidence.
If the park's your prime real estate to express and impress during a mid-WFH wander, then smart-casual shoes (see our leather loafers, designed to give our more relaxed sneaker styles a slightly smarter kick) are your evergreen blend of convenience and cachet.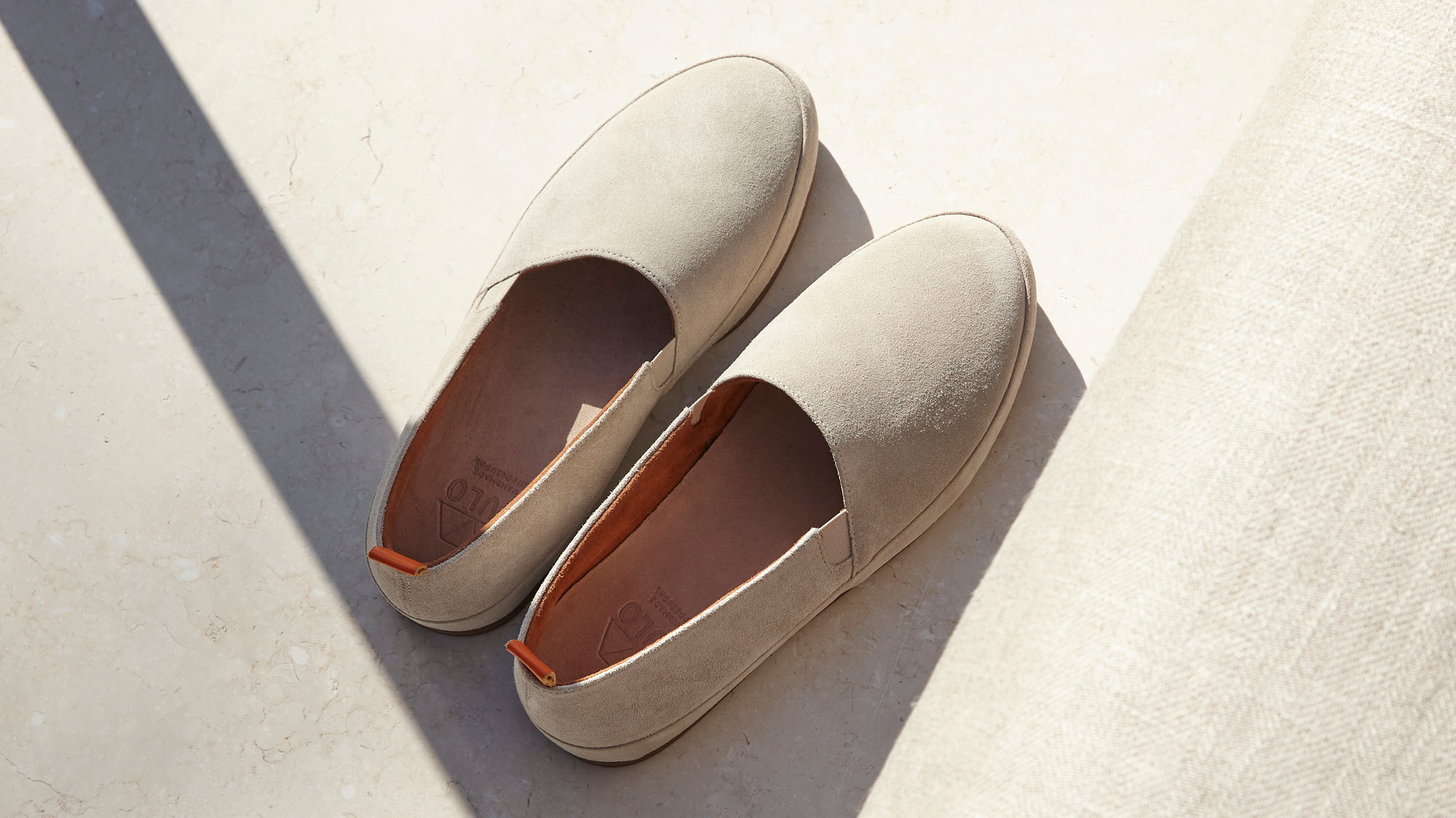 If home is currently your lockdown castle, then cut to the chase with luxurious leather men's slippers – see our backless suede slippers sheathed in shearling inners for the footwear equivalent of a duvet day. And that's before we get to the grand panic of high summer.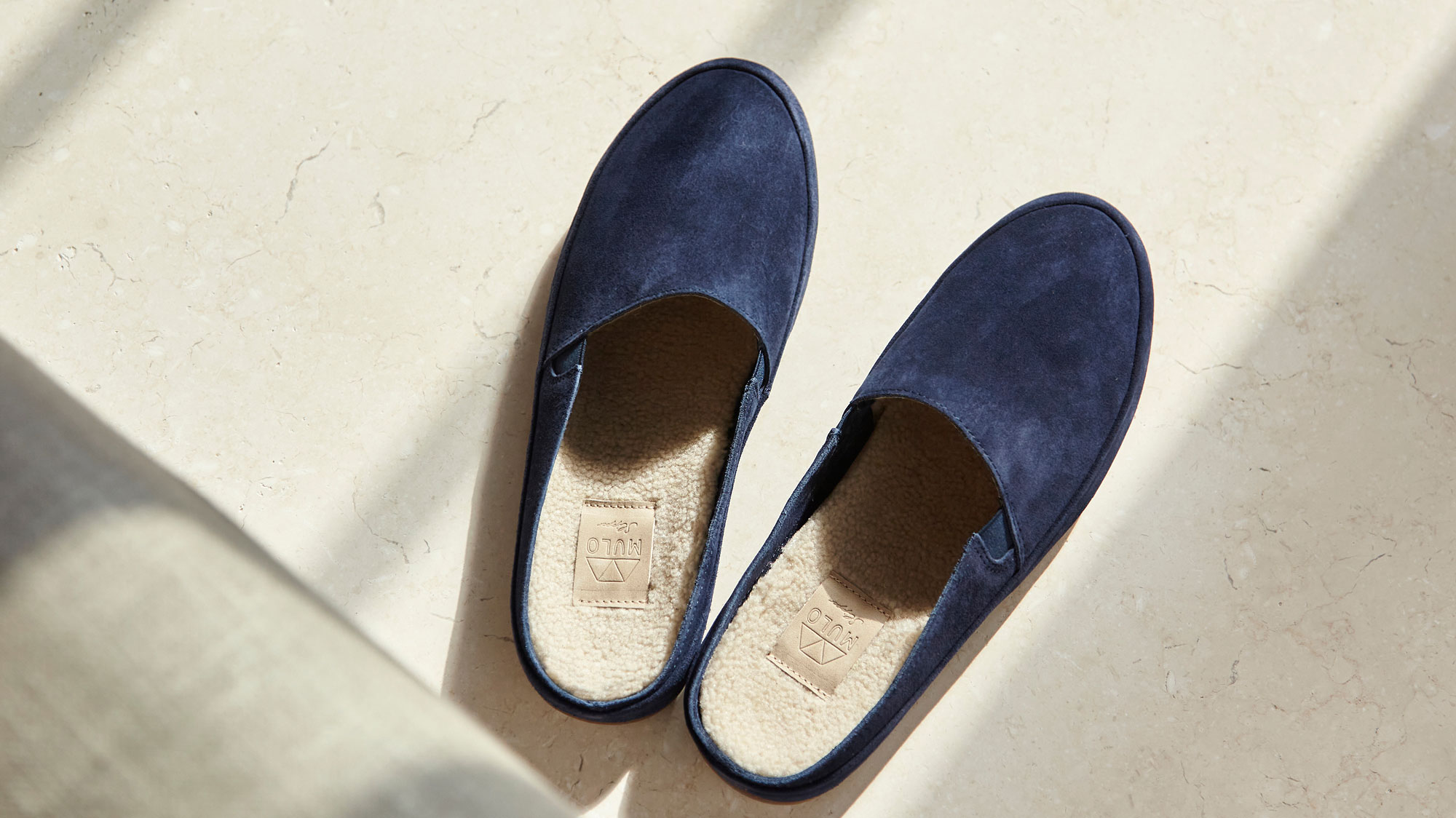 Because if the pandemic weren't enough to strike fear into your soul then 'mandal' probably will. Enter mens espadrilles (MULO's signature style) and the ultimate transitional seasonal shoe for lounging around at home, making life in lockdown feel more like a voluntary scenario.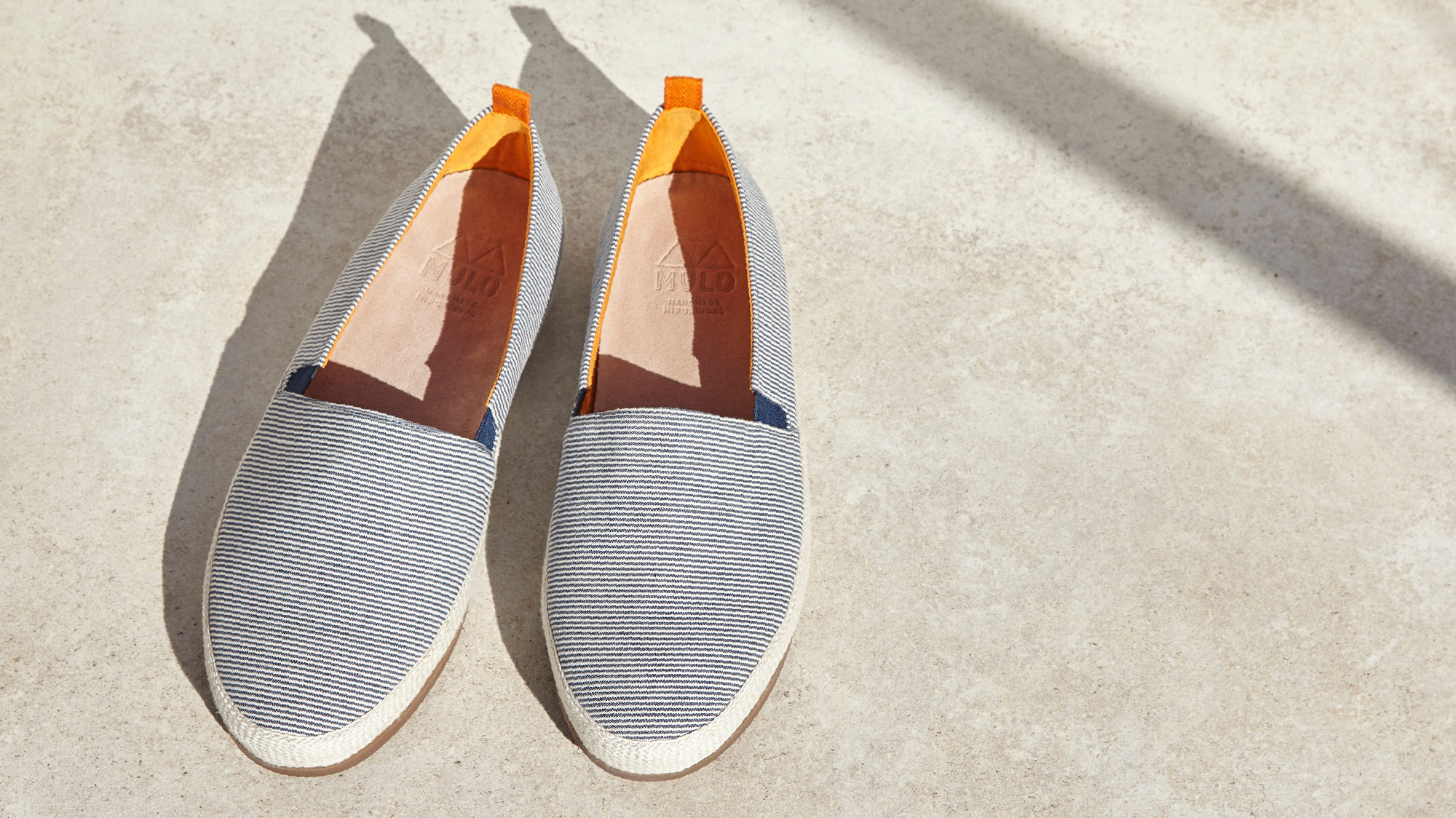 From our backless slippers to leather espadrilles, while most of life feels like it's gone limited menu the easy-style slip-on keeps delivering a trunk-load of options.