From boots to sneakers to slippers. Explore styles just landed at MULO.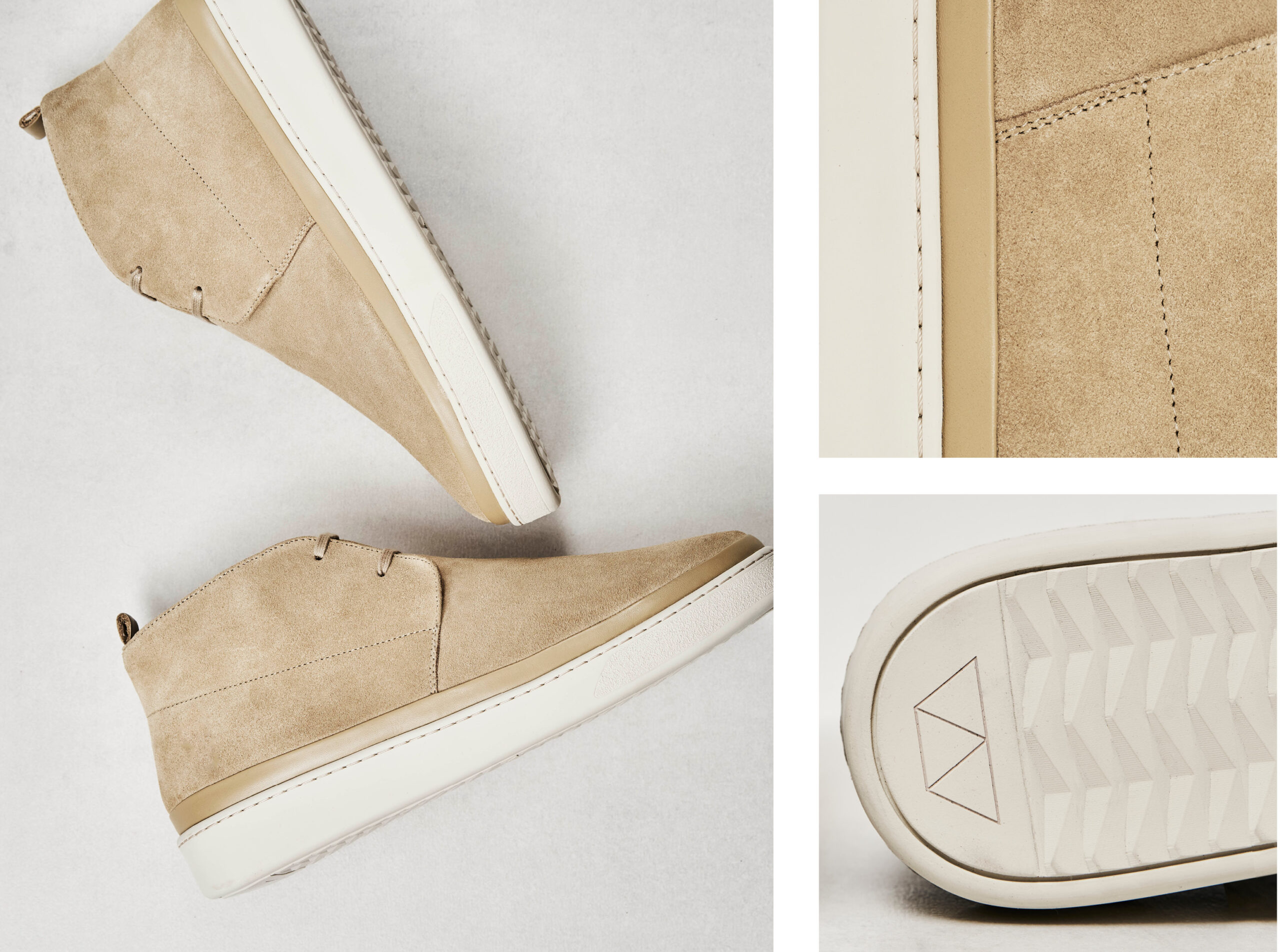 Introducing our Desert Boot. Respecting the design of the style classic – they were created for British Army officers navigating the sands in Burma – these retain the simple lines of the original and are updated with an Italian white "cassetta" sole and a leather sidewall trim. Available in navy and tan Italian suede.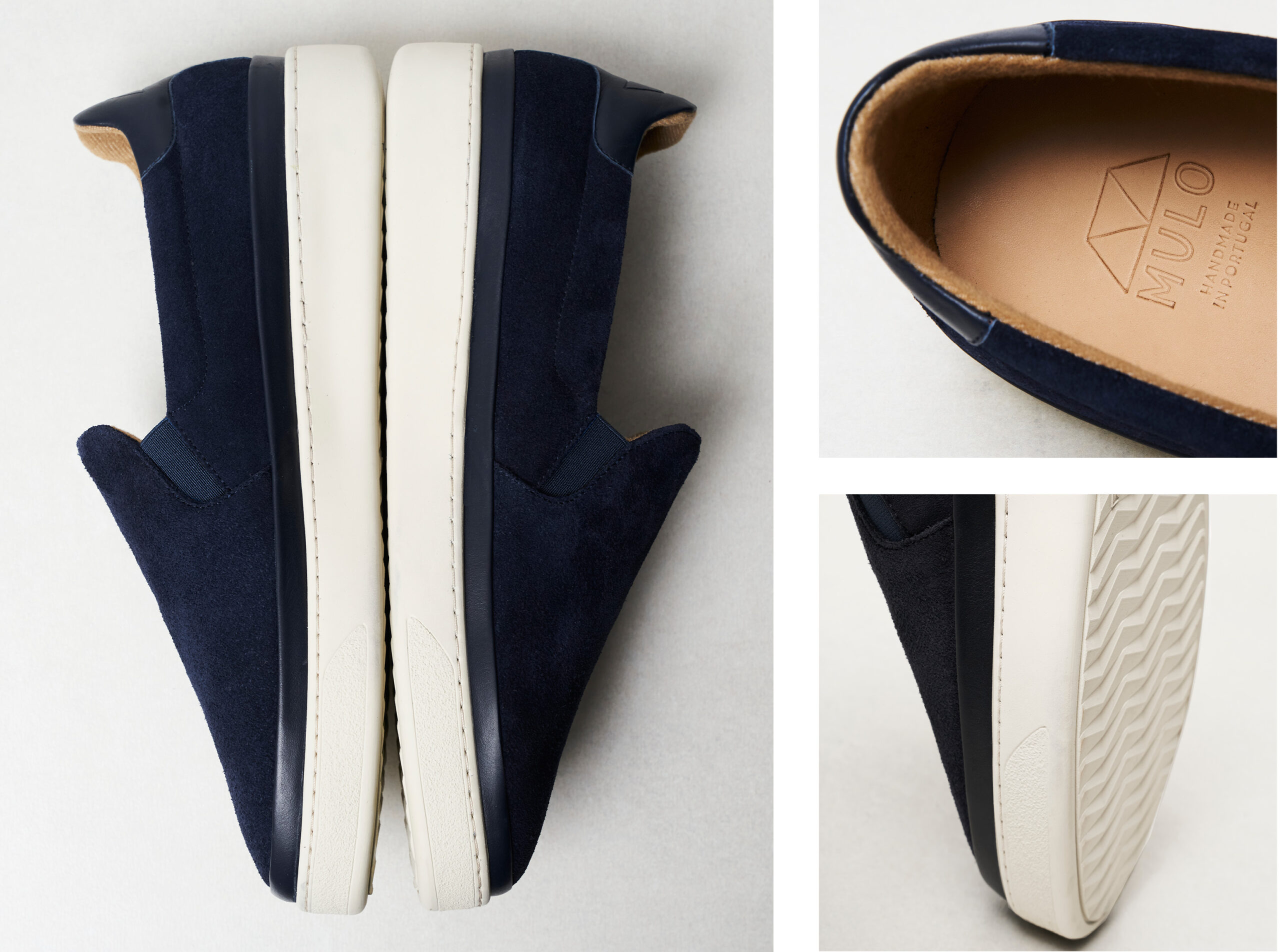 Familiar but better. A refined silhouette (millimetres mean everything) enriched with Italian suede, leather trim detailing and chrome-free leather lining.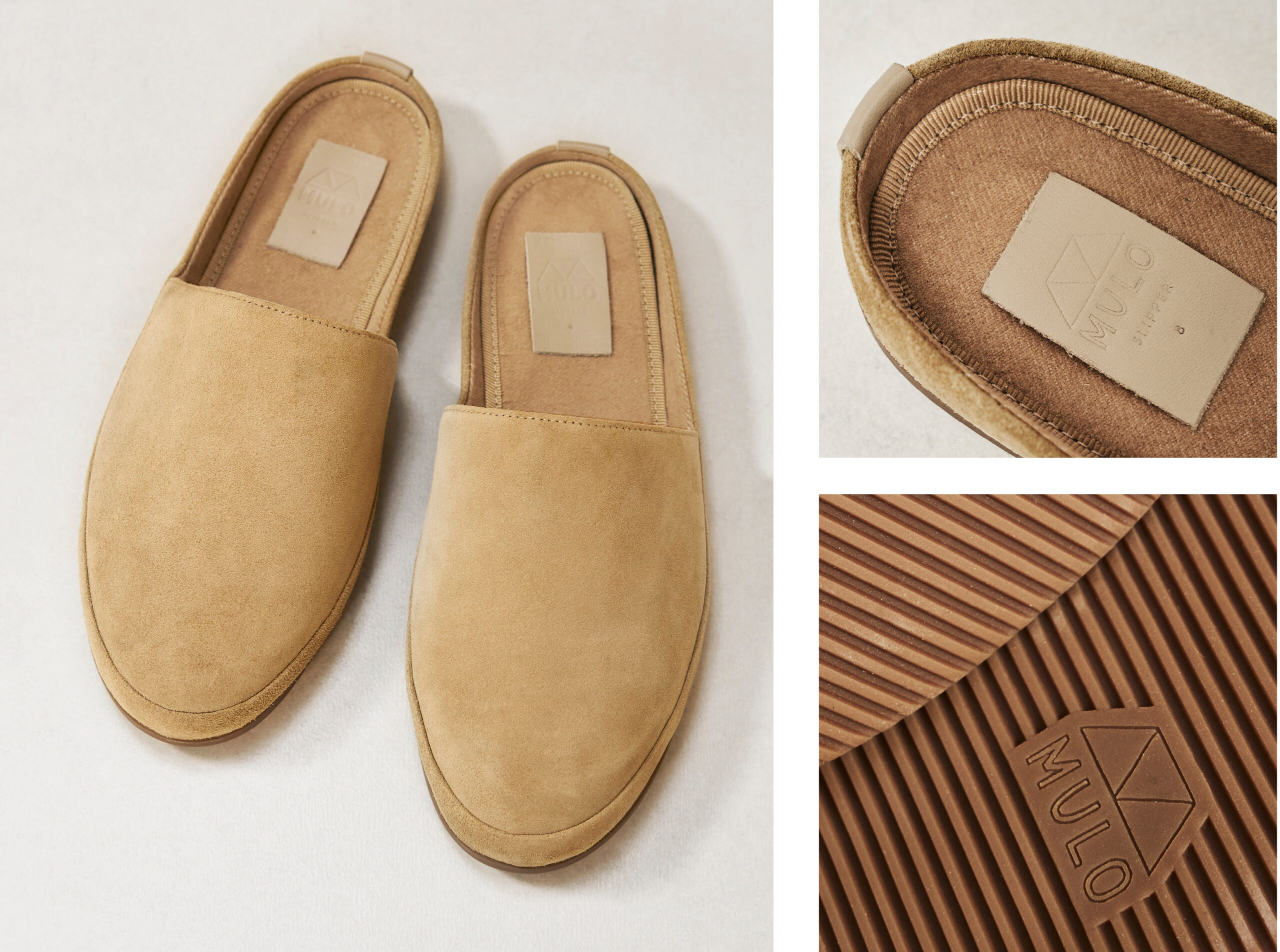 Elevated mens slippers designed for all-day comfort and transferable style (from home office to happy hour).