We at MULO are thrilled to announce the launch of our Sneaker — an all-season essential that epitomises our belief in understated, style, an exacting sense of detail and passion for pursuing inventive materials.
A grown-up version of the quintessential skate shoe that'll give genuine standout in a saturated sneaker-scape, it's a super durable rendering of our Espadrille with a studio-smart weekend vibe.
They're simple in both form and function, they're easy to take on and off, and they keep every outfit sharp. 
Our slip-on Sneakers will also transition from spring into summer — they work as well with off-duty denim as they do with chinos or a linen suit.
Step Forward
For those of you with a taste for the technical details, you'll be happy to discover its underscored by the acclaimed Margom cup sole : Italian-made, premium grade and non-marking in a laid-back off-white. It exchanges a super-sporty sartorial game for a subtler shade of style.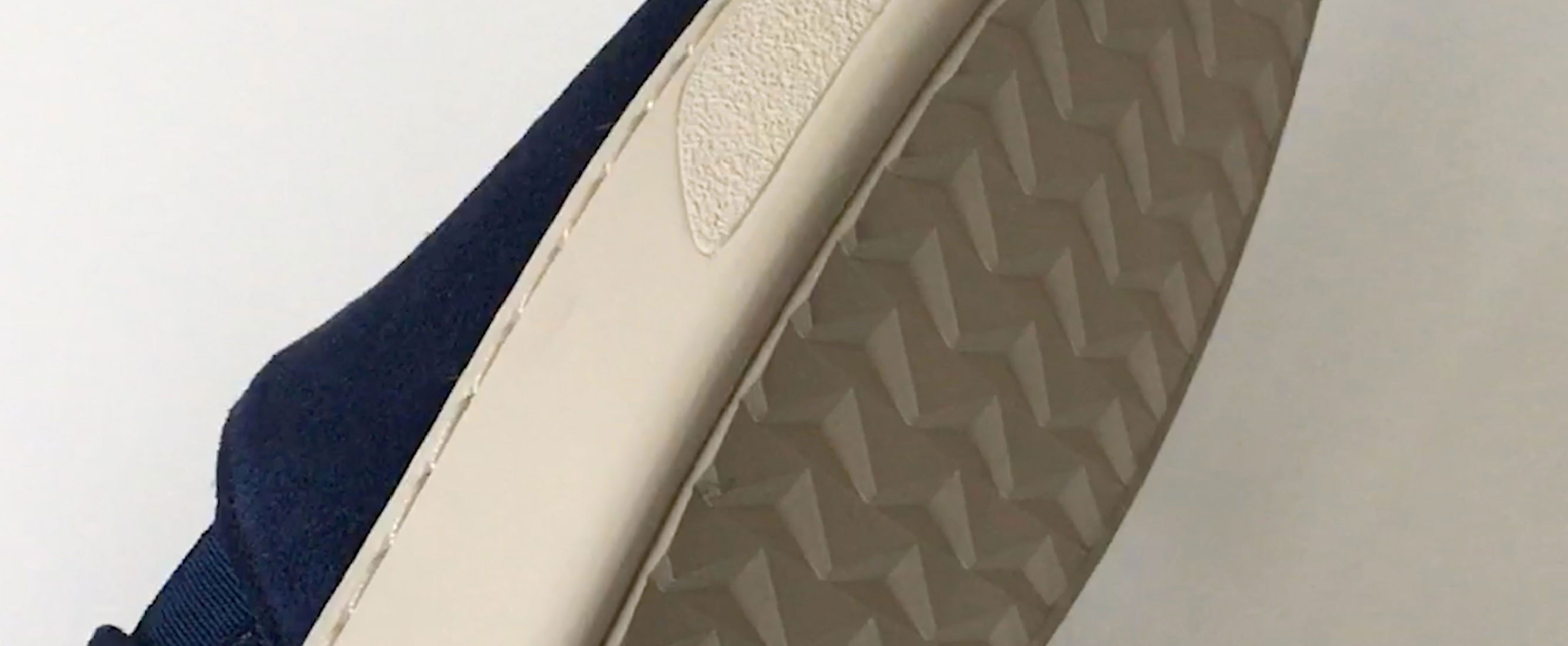 Marrying luxury to performance, the lifted edges of the soles have also been contour-matched to cradle our suede uppers while cushioned in-soles and a supple suede lining to add a little extra support.
Tonal Colours
The range is available in neutral, tonal colours in premium Italian suede – embodying MULO's mantra of style so confident it doesn't need to shout.
Grey Sneakers
Asphalt Sneakers
Navy Sneakers