This Holiday season represents the Olympic final for those for whom 'life interrupted' has supercharged their gastronomic goals. At-home style (from tablescapes to slippers) is about to go next-level. We have you covered for the latter.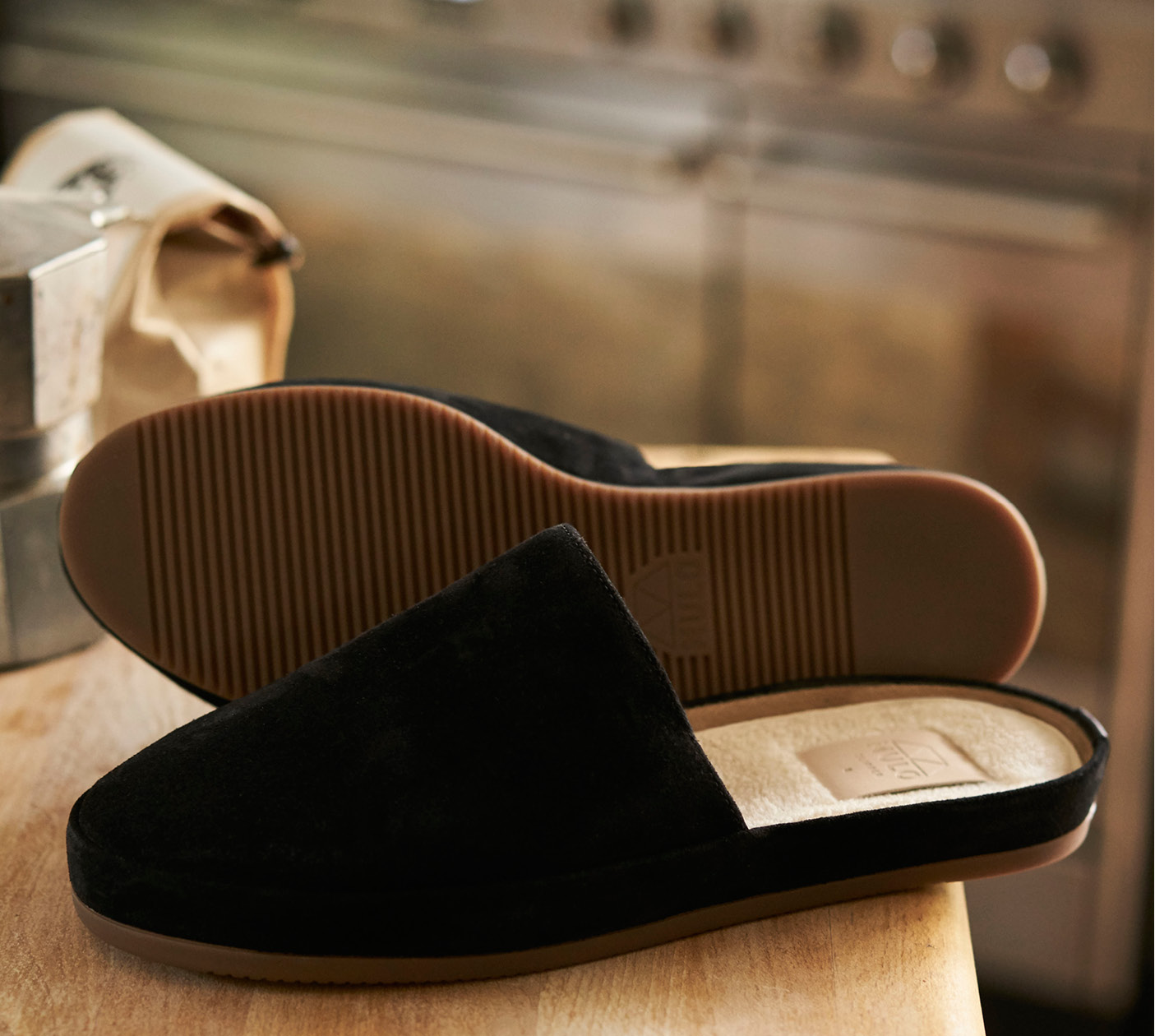 Waxed suede mens slippers. Waterproof, kitchen ready and smart enough for festive hosting.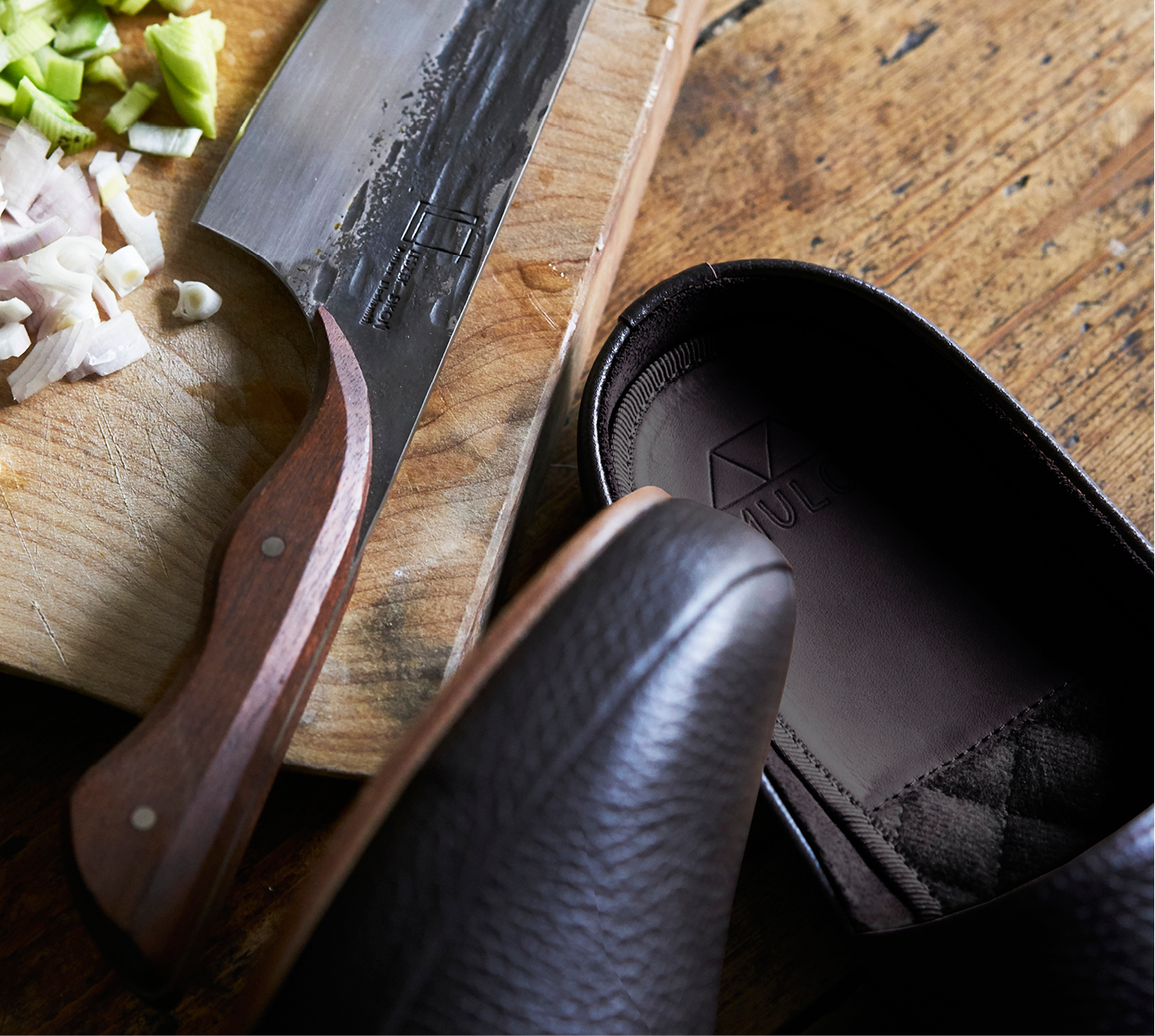 All-day all-leather slippers to enhance your at-home hedonism.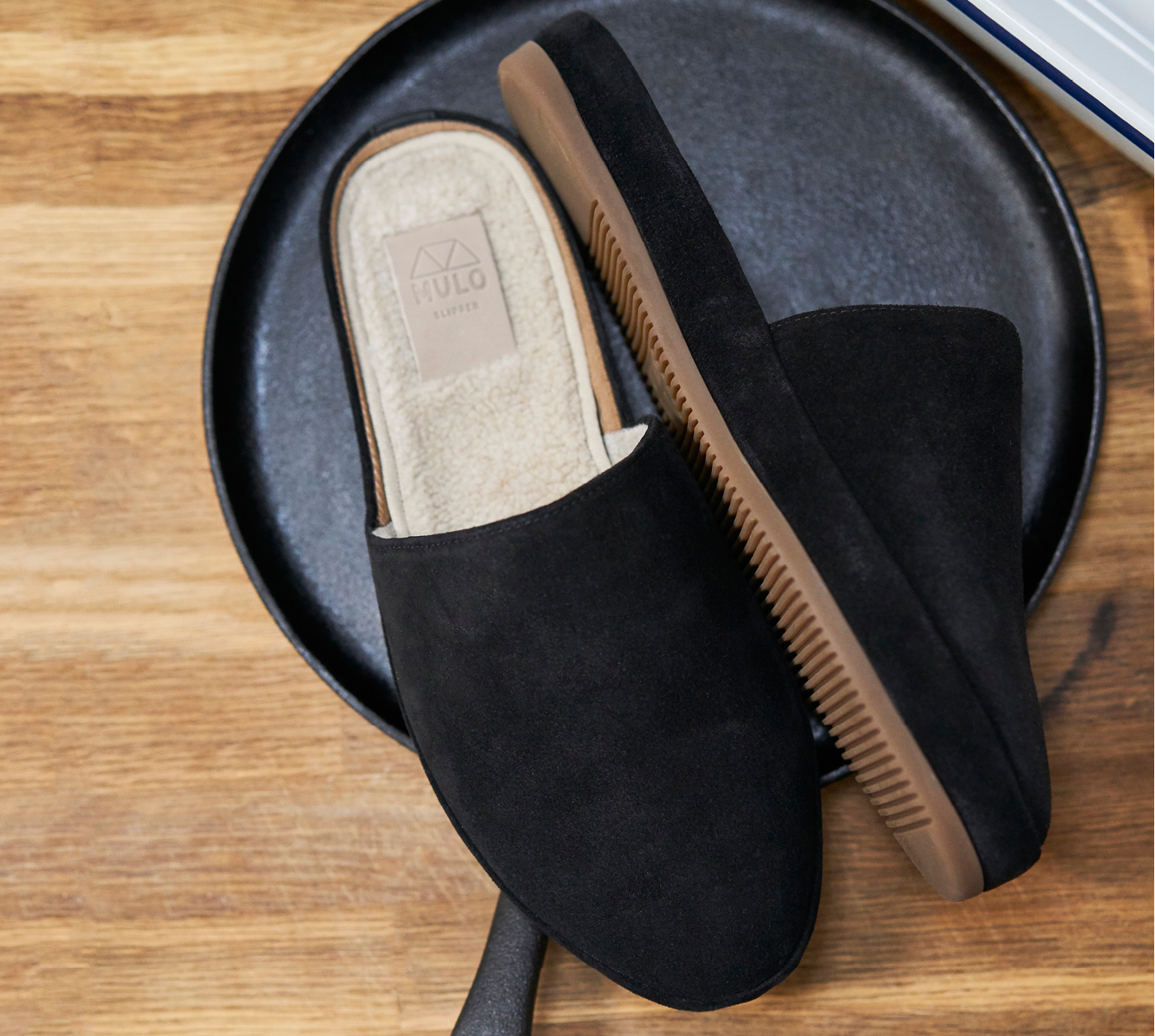 Black slippers designed for all-day comfort and long-lasting style. Cook, eat, celebrate, sleep, repeat.