This Holiday season represents the Olympic final for those for whom 'life interrupted' has supercharged their gastronomic goals. At-home style (from tablescapes to slippers) is about to go next-level. We have you covered for the latter.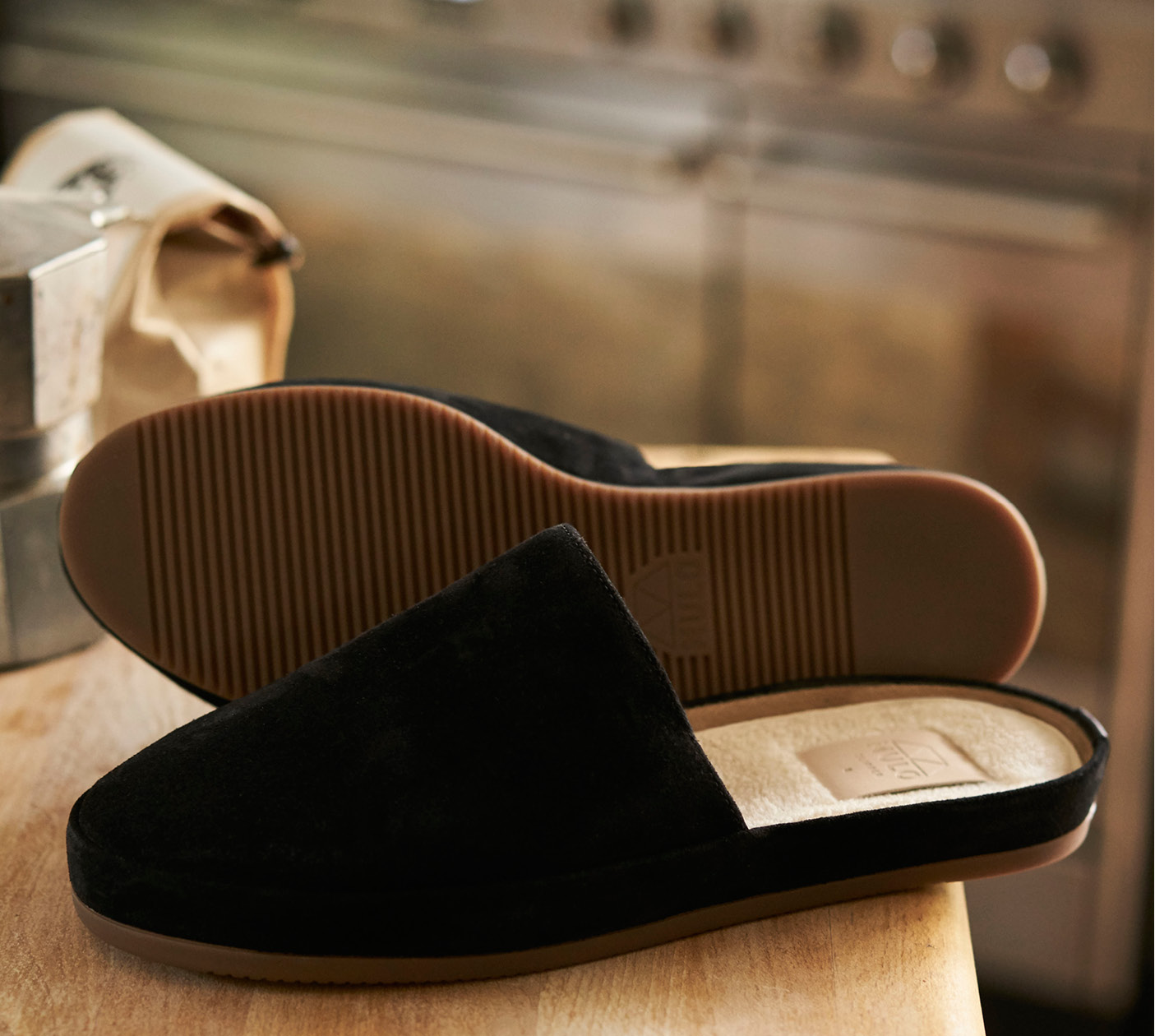 Waxed suede mens slippers. Waterproof, kitchen ready and smart enough for festive hosting.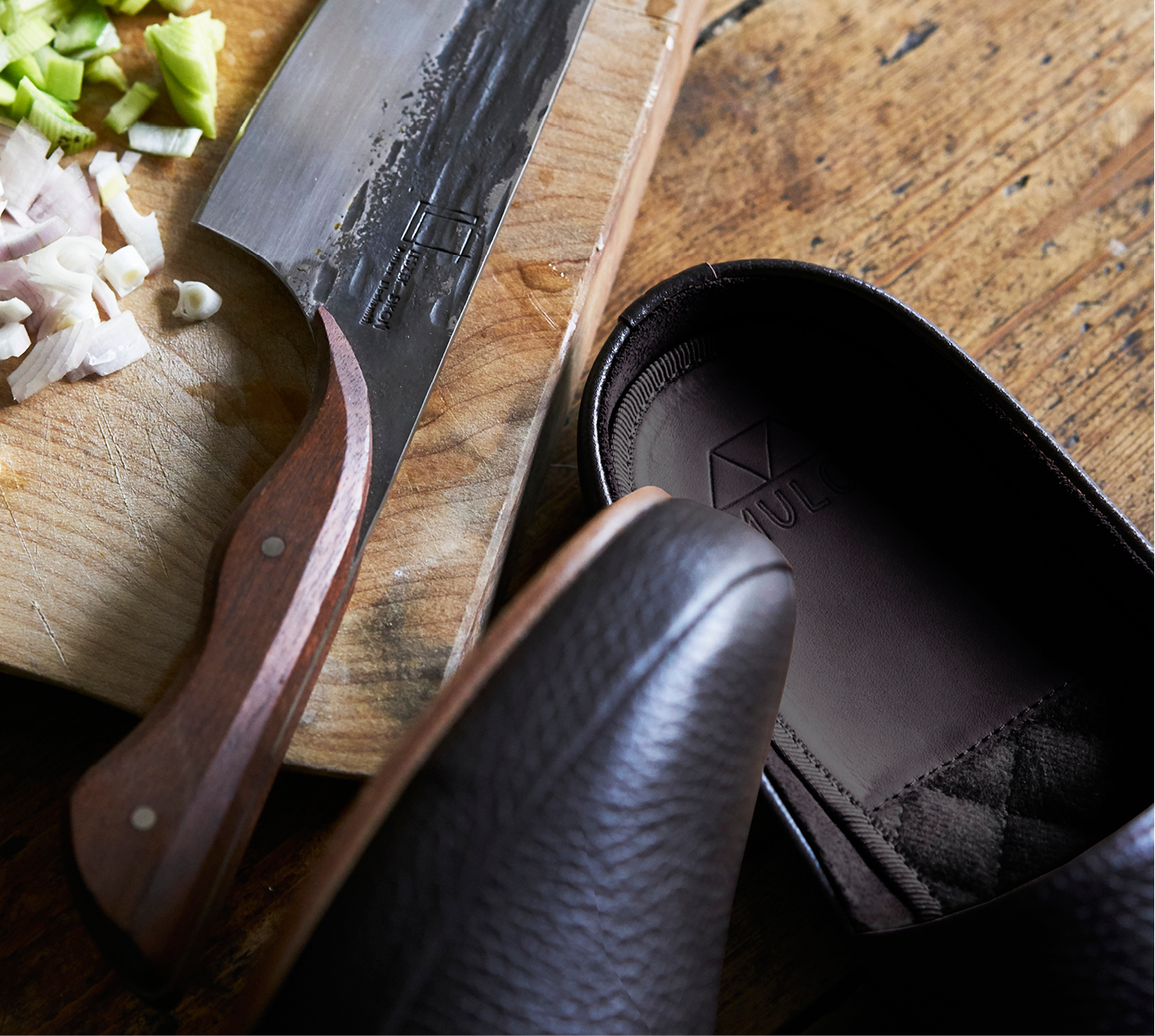 All-day all-leather slippers to enhance your at-home hedonism.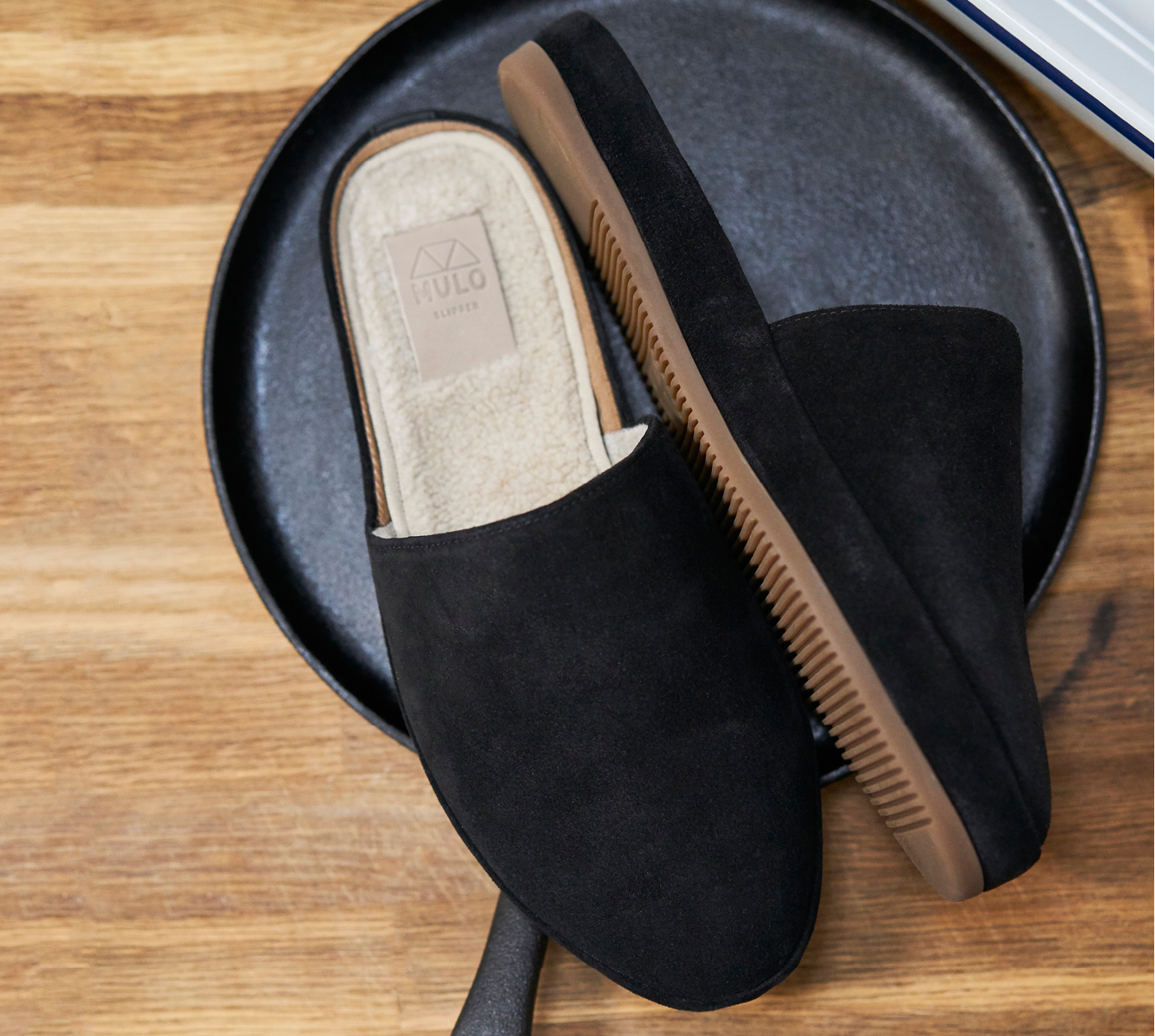 Black slippers designed for all-day comfort and long-lasting style. Cook, eat, celebrate, sleep, repeat.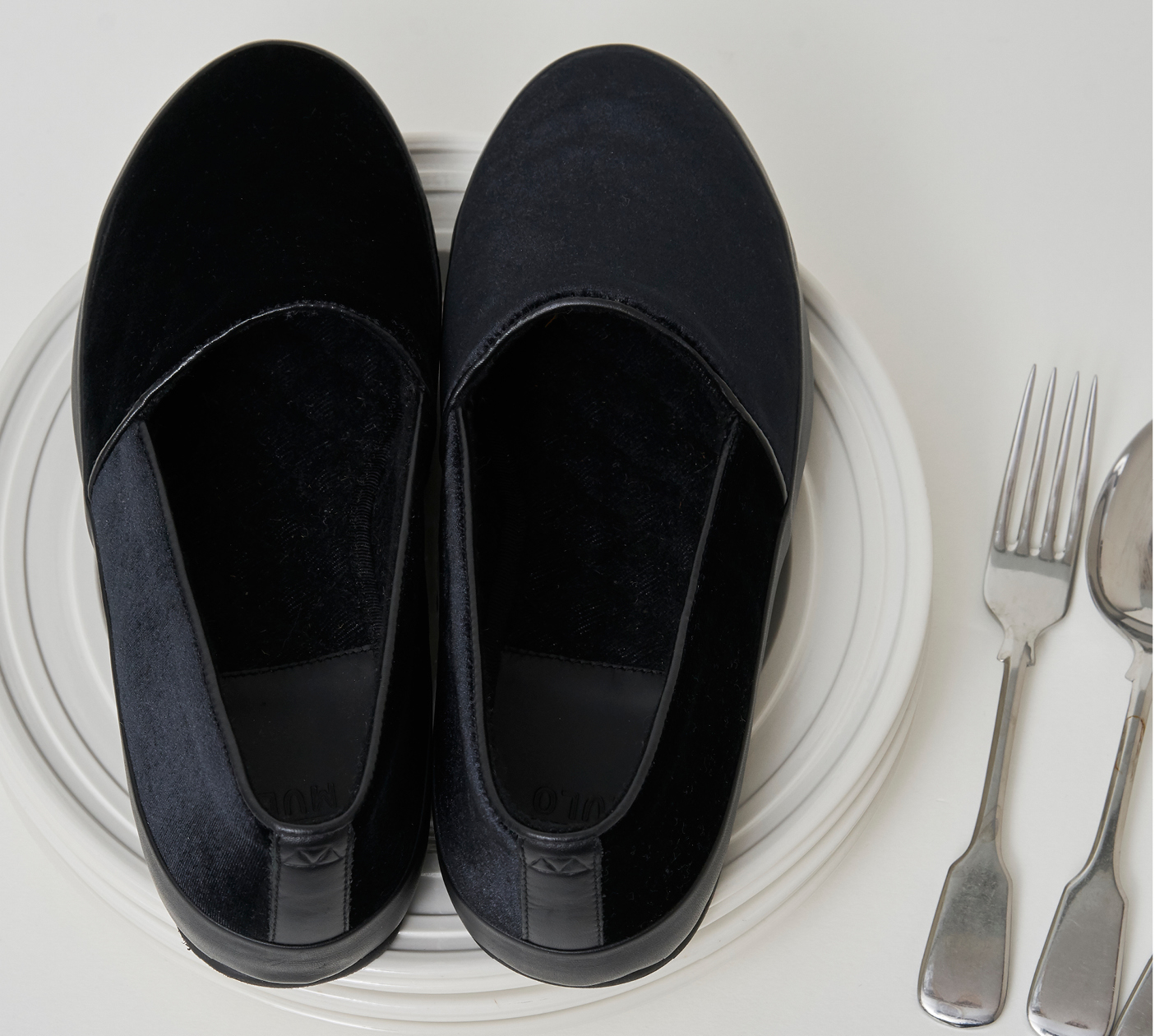 The crème de la crème of luxury slippers. Black velvet mens slippers that will have you kicking back in style on New Year's Eve.